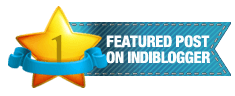 It was a balmy Saturday in Mumbai. I had just finished giving an audition for a campaign, then hurried home to change, so I could be there in letter and spirit to support my #Empower friend, author and sports entrepreneur, Sonalli Guptaa who was receiving an award for her contribution to society.
"Salaam Maa," A Salutation To Great Mothers was an award ceremony organised by Rabia Patel, Founder-President under the banner of Giants Group Mumbai ONE. Sponsored by the Ghanasingh Be True jewellers at Waterfield Road, Bandra West, it was my first introduction to this empowerment platform in Mumbai, as well as introduction to the exquisite `art in jewellery' luxury design jewellery house established in 1905.
As the awardees and their families trickled in, the conversation became animated. Soon everybody knew somebody within the circle and new acquaintances became friends. The awardees of the evening were: Farzeen Azmi,  Dr C A Reeta Shah, Erum Saeed, Mala Mansukhani, Fabiha Patel, Gehna Mehra, Sonalli Guptaa, Primla Hingorani, Arti Rupal, Payal Pakarna, Kavita Chandan, Ritu Advani, Mehjabeen K M, Nooriya Kathawala and Sumitra Patil.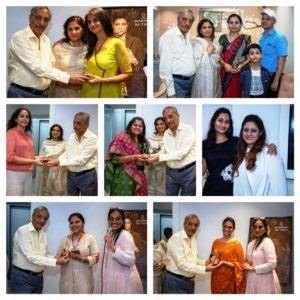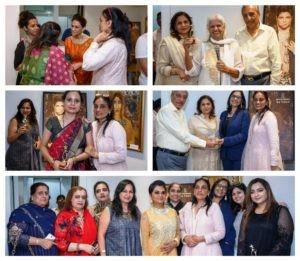 Though the ceremony was a very private affair, the concept was a fairly unique one. Says Rabia, "In this commercial world today, nearly everything that holds commercial value only appears as important to us. "Salaam Maa" hence was designed keeping in mind the contribution of those mothers as home makers ,who are also professional contributors to society, not necessarily with commercial interests," Rabia shared the platform's philosophy with me.
As the evening proceeded honoring each selected nominee with awards, it brought to light the importance of embracing the feminine side of being a professional woman, and that of being a mother (often a thankless job), even as the function celebrated the fact that being professional does not always need to be a money making endeavor.
So poets, writers, athletes, educationists, social activists, entrepreneurs came together appreciating each other's contribution to the outside world, while being very involved mothers, thus necessitating the importance of a balance with work and home life. If women don't commend and support each other in their growth and challenges, then who will?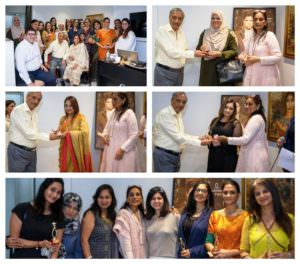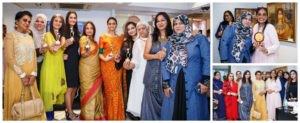 Shared Rabia, "We see women who would carry their newborns to their work place, after fighting for their right to be a mother first, over and above  anything else. This concept needs to become more and more common, so as to allow women to embrace the beauty of being a mother, without compromising on being a professional too in the outside world," she shared enthusiastically.
As the cheering continued through the evening, Ghanasingh Be True ensured hospitality was warm, and the interaction heartfelt. Surrounded by the beauty of dazzling diamonds, rubies and emeralds, participants interacted with one another while discussing the challenges and upcoming events for the month. "I would call upon more and more people to take this idea forward, thus integrating "mothers" into the main stream world," Rabia told me as the day wound down. Each of us made our way home happy that hard work and sincerity does find its spotlight of sunshine. Here's to spreading the sunlight.