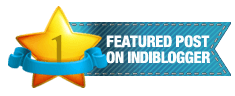 When two journalists turned entrepreneurs resonate over an idea, you bet vocal decibels will rise to greet incessant enthusiastic chatter over common media friends, mutual acquaintances and deadlines celebrated into bylines. This is how I met Gehna Mehra.  Firebrand, unstoppable, the quintessential net-worker, and one hell of a tough cookie. I liked her instantly.
Introducing me to her life's journey and those crossroads that all of us women hit when 50 comes knocking, Gehna's self introspection began on similar lines. A search for self recognition and realisation is every individual's quest. Faster the evolution, harder it hits your consciousness. It had found Gehna too, relentlessly hounding answers to her questions of self identity.  Wanting to be more than a wife, daughter, mother, sister. Roles women easily slip into and forget themselves in. But then, some of us want to be more…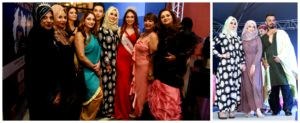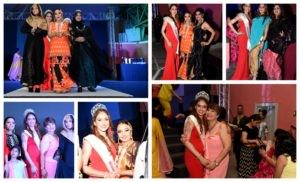 Gehna's Stree Astitva started as an inward journey of self, snowballing into the culmination of what I experienced first-hand on October 11, at Phoenix Market City, Kurla. A coming together of diverse, like-minded women across a wide spectrum of talent, humane actions, on a platform of inclusivity in diversity. Gehna shared what birthed this idea, "Our work has brought accolades to us, but what about the woman (and this year men too) next door who does not have the opportunity, nor exposure, that we do? Equally hard working and deserving of recognition and appreciation they too are. You cannot underestimate her or him just because they are unknown to media. I liked what I was being inspired to do. So, I founded a platform with a purpose," Gehna explained to me on our car ride manoeuvring Mumbai's manic traffic. By the end of our drive, she had also convinced me to walk for her much anticipated `Walk for Your Brand' fashion show. Infectious enthusiasm couldn't have me saying No, despite the caterpillars crawling inside my nervous belly. So YES it was, happily landing at her rehearsal, as excitement reached fervour pitch. Gehna's Mumbai had me in her sway!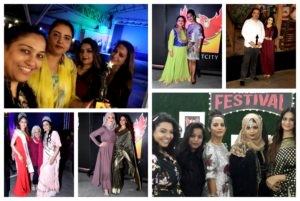 A not-for-profit initiative, Gehna's Stree Astitva celebrated one year on October 11 with the vision of giving women (and men) a stage to add the `extra' to their ordinary – Applaud the common with a sense of self appreciation on a public occasion. The combination was eclectic. As the Green room was abuzz with women and girls of all shapes, sizes, colour, waiting to be transformed into divas under the baton of make-up and  `man of the hour' Joshua and his team, I saw eyes lighting up magically as feminine energy went through the roof. Foundation, eye-shadow, glitter, hair twisted into high buns or flowing into waves, animated conversations and hearty compliments rang loud. I stood and watched absorbing the mood, while trying to quieten the sudden butterflies threatening to fly out of my ruby painted lips. An exquisite Zara vintage dress in silver and fuchsia embroidery had decided to be my partner in this crime. All I had to do now was steady my satin sling back stilettos to behave.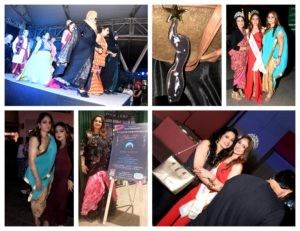 The evening was a breeze. Gehna's idea of the fashion event is `women inclusive.' She explained, "My take is that fashion has always been about celebrating slim women and professional models walking for designers or brands to help generate sales. I decided my `models' would be entrepreneurs who will not hire zero size models to walk for them. But instead will themselves walk for their own brands to represent the philosophy of `You are your own best brand ambassador.'  It worked. Women and men put their best faces forwarded styling themselves in a true embodiment of their own Self Power.
Appreciating their contribution to their own life goals. irrespective big or small, the Stree Astitva Awards 2018 saw an interesting coming together mix of multi-faceted talent from across Mumbai.
And the awardees are: Hetal Bhavesh Gohil, Sneha Gujjar Govindya, Kunjal Gala, Farida Mala, Jigna Tanna, Leena Bhavesh Savla, Neha Ankit Kadakia, Mamatha Suhas Shetty, Suhas Sunder Shetty, Narendra Sharma, Late Naval Kishore Sharma, Fabiha Shadaab Patel, Shadaab Patel, Harjot Kaur, Sweta Tibrewala, Priya PRASHANT Rajgharia, Anjani Anant Saraf, Pramila Hingorani, Indu Nair,Deepika Awatramani, Chhavi Agrawal, Rakhi Maniar, Dr. Jaishree Manchanda, Maithali Kotnis, Shilpa Ganatra, Sau.Rajshreetai Pradip Bolke, Sumitra Patil, Dharmishtha Dagia, Sai Anjali Puri, Reshmaa Ajbani, Pooja Kanwal, Shobha Arya, Dalljiet Kaur, Charu Aso Palav, Anita Peter, Ribhav Pal, Joshua Kakade, Mir Ranjan Negi, Yogendra Sanghavi, Karan Sharma, Arun Shanker, Suhas Shetty, Narendra Sharma, Chakori Trivedi and Late Shri Naval Kishore Sharma.
I know now why I have renewed vigor and reason to wake up happy and thankful each day of my waking life. Thank you Mother Universe for your many blessings. And in Gehna Mehra, a powerful ally in empowerment. Let's make it rocking, lady!