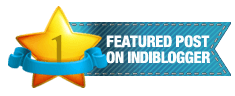 All the money in the world cannot buy you peace. It is established.
Kangana Ranaut, Tanushree Dutta, Kalki Koehlin, Priyanka Chopra, Hema Malini, Rekha, Shabana Azmi – Two eras of multi-faceted, talented women of Bollywood, and the cataclysmic generation gap that divides these influential women of cinema. While Priyanka continues to make us proud speaking internationally for the women of the world, India moaned for another daughter lost, actor Sridevi. Life had take her away too soon. Could she have evolved into a social icon of her own merit? So much of star power,  charisma. Imagine her voice if used for women empowerment in India, and gender equality in Bollywood in particular.
Bollywood perpetuates crime in real life
I pondered deeply as I wrote this, and now ask the readers. As #MeToo rages across industry circles and finally sees a momentum of sorts, can you think of any Bollywood celebrity who has genuinely stood up, without profit or publicity, to voice strongly against domestic violence on women; child abuse in the community; give word and voice to distraught acid victims who are silenced into shame and into the corners of their home; rape survivors who need a new lease of life, and a job to create their economic sustenance?
#MeToo requires a real public face today. I'm struggling with the injustice we all know exists. And Tanushree, with great courage, has spoken up. As have the women at the mercy of the industry power houses that fuel reel dreams, even as they destroy real lives.
We know of actors who have allegedly raped even their poor, underprivileged maids! What good then, of having won the world, and losing one's own soul? What value is our adoration of celebrity who propagate abuse themselves on wives, house helps, work colleagues and girl friends?
We, the common men and women who contribute to their box office success with our hard earned money. Do we matter to celebrity when injustice hits our homes? They, who run over us on harmless footpaths, and still escape the law of the land? Kill endangered animals and lose not a hair on their heads? Actor Salman Khan has notoriously and allegedly abused most of his girlfriends, repeatedly. Yet, he is The Man 'with a golden heart'! Nobody dared book him for physical assault. Wasn't Twinkle Khanna quick to run down a woman comedienne, who spoke against an unfavourable sexual innuendo made by Twinkle's husband against her person? Sure, Twinkle later did backtrack hurriedly to apologise once flak hit her on twitter!
#MeToo of course Bollywood, wake up!
I'm not star-struck. In fact, in my entire media career despite seeing them up-close at press meets, social parties and through acquaintances, I see a chasm that divides them from the real world and us. Some show dignity, some downright crass. In my own professional reach-out to celebrity to help support, or, influence social causes, often related to women, children or Nature, I have encountered their rude, indifferent silence. The Common Man's issues are not common priorities for Indian Celebrity. We get it. Of course, only perhaps when it comes to endorsing gutka, gambling brands, pan masala, bedi and chaadi advertisements.
Today, it's time to call out Shah Rukh Khan, Aamir Khan, Arjun Rampal etc., having personally reached out to their offices several times for their support on girl issues of empowerment and awareness. None bothered even to reply to emails. In sharp contrast, earning my brownie points is Sushmita Sen, who not only replies to her emails, but will genuinely be there in letter, spirit and person to honor a commitment she makes for no profit, or, for a cause she believes in.
Yes, we understand that hefty endorsement pay cheques are more attractive than a dying baby who did not get blood in time to save her breath, or young women who die their dreams even before they reach puberty. Young girls who do not have access to hygienic sanitary napkins, yes, except when Akshay Kumar has a movie to promote (Padman), or, Amitabh Baachan fakes social female currency with a Pink. AB's silence on Tanushree's #MeToo is deafening!! Can we all hear it loud and clear?!!
Similarly, what really is MARD, if not a feel-good-ego-booster outfit for Farhan Akhtar, who till date has not influenced any policy, or social reform for women? What about gender equality in pay, hello, Bollywood? Women actors are still short-changed even if they work damn harder than their male colleagues. Farhan has not stuck his head out even in the #MeToo Bollywood debate. Wasn't he quick to write an Open Letter to Kangana asking her politely to shut up (when his buddy Hrithik came under fire)? At a #MeToo conference in Mumbai after the movement caught up with India, I watched Farhan stutter and dodge media questions when a journalist asked him to come clean of sexual offenders in Bollywood, so as to protect women actors. He instead told the journo to "google the names of Bollywood offenders", as he found it "strange to take names" at a public platform, which by the way he was invited to on sexual harassment! What really then are these Bollywood 'Influencers' hawking to us!?
Bollywood makes for strange bedfellows
I rarely watch Bollywood movies. I've understood that Media and Celebrity make for strange bed fellows, more so these days. Both feeding off each other at convenience, hawking their wares to stay relevant. Precisely explains the rise of `fake news' these days, doesn't it?  What then is the very relevance of this 'nexus of silence' that makes donkeys of its audience, lapdogs for assorted politicians, and money launders who buy media personalities with celebrity junkets, expensive watches, free clothes, gifted cars, free jewellery, which otherwise one cannot afford on a media salary. What great injustice to women who silently bear the scars of #MeToo in our homes, work spaces, in relationships and public space. What happens to a hundred Tanushree voices heavy under the weight of fear, blackmail, joblessness? Are we going to aid them all to their deaths?  What kind of women empowerment are we talking of then?
So, until Bollywood  accepts and admits #MeToo and gives a voice and justice to its women collaborators, I will personally discontinue to watch Bollywood movies henceforth. Because, they don't deserve a dime of my hard earned penny.
Image source: YouTube
This article was published on Women's Web on Oct 8, 2018
https://www.womensweb.in/2018/10/bollywood-has-failed-us-with-silence-on-metoo-oct18wk1sr/