Think you know everything about flying? Think again. You do not. And now there's a book which says just that.
Om Books International along with The Junction, launched author Vinamra Longani's Welcome On Board, at a book launch function in Delhi at the hands of the renowned Bollywood director, Shakun Batra along with Khalid Mohamed, film critic, film maker and author, and Nicolas Idier, Cultural Attache, Books, Embassy of France in India. The launch was followed by an interesting discussion on the book by author Vinamra Longani, Shakun Batra and Editor, Aparna Kumar.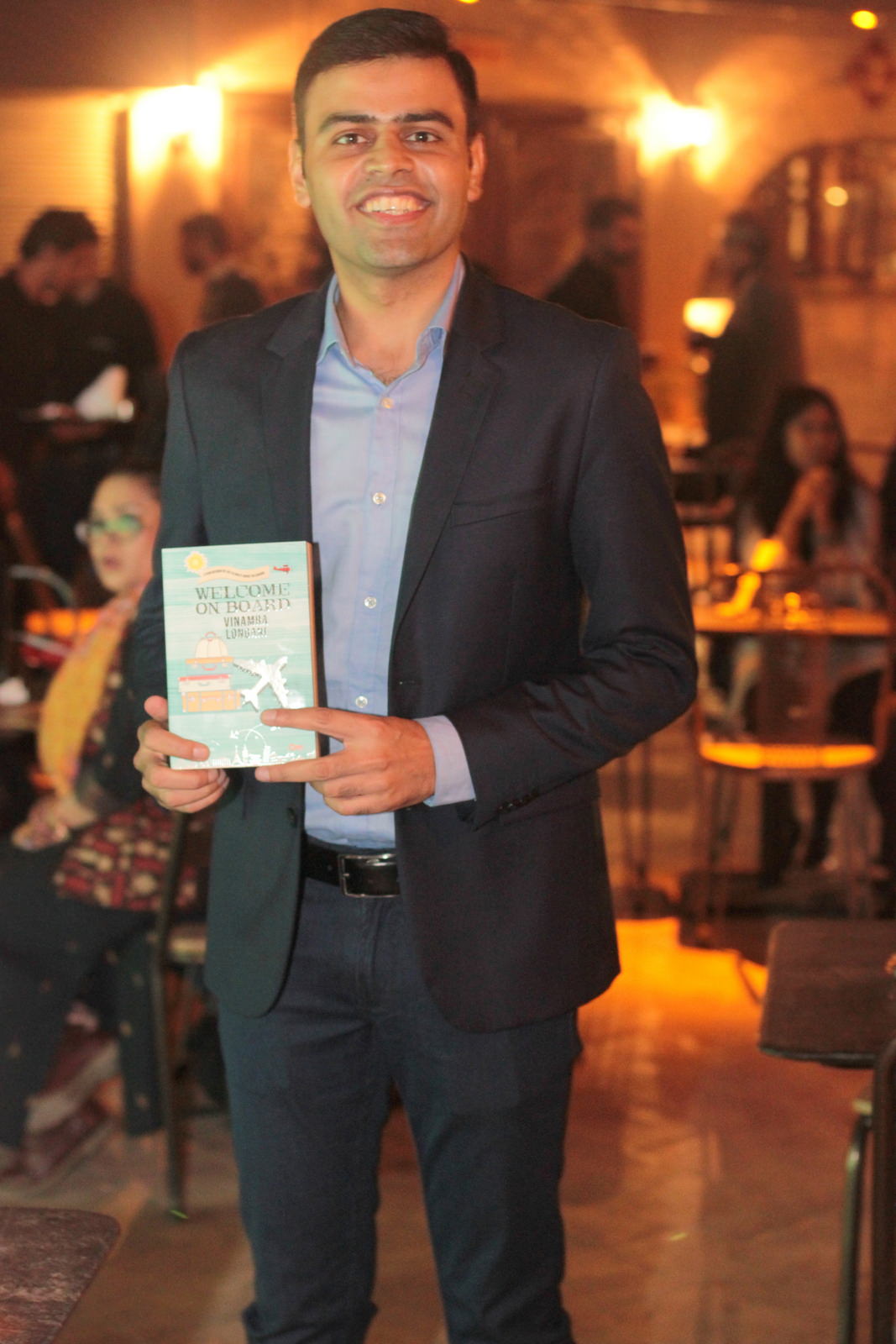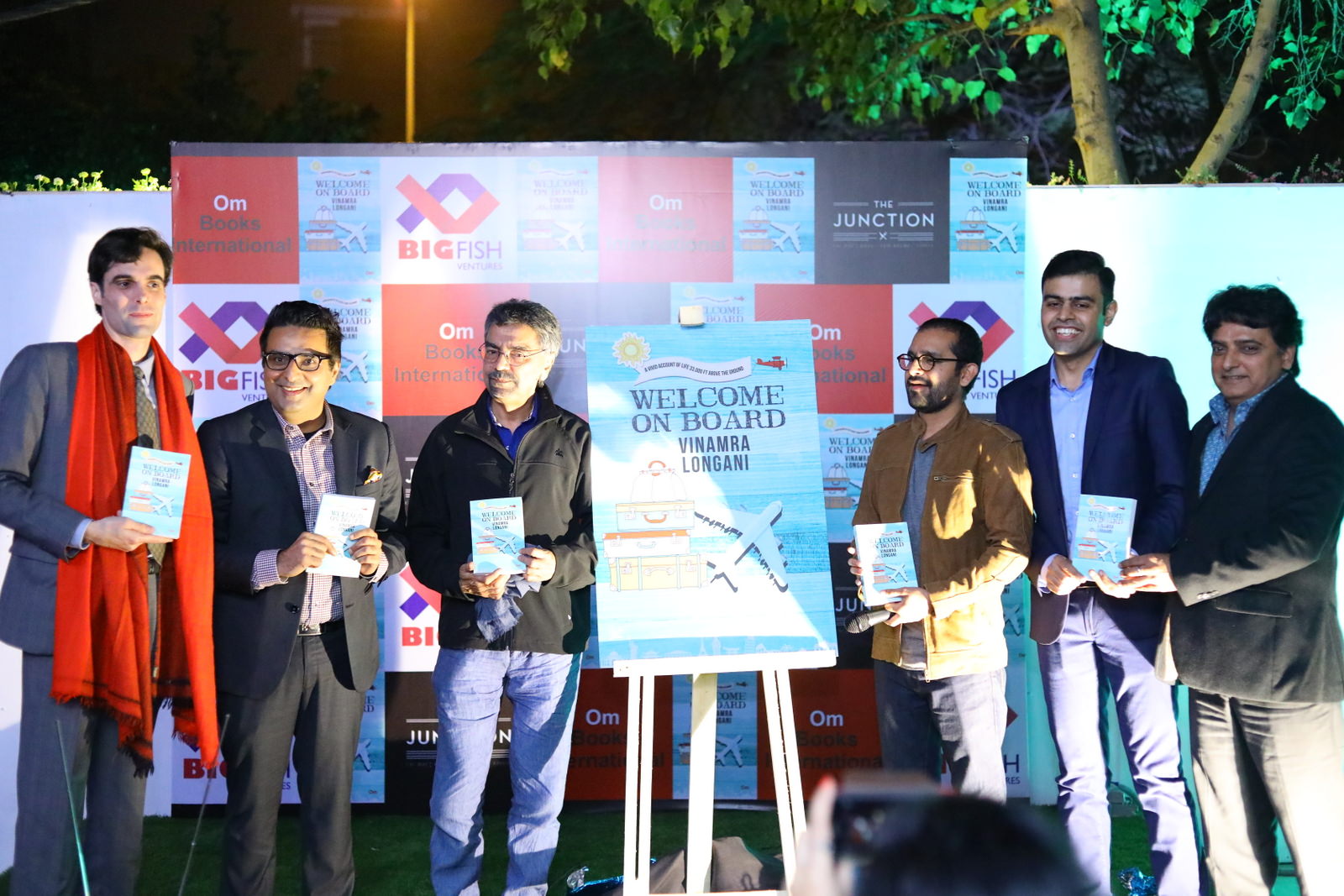 Vinamra Longani's Welcome On Board is saucy, raunchy, free-spirited, revealing, heartfelt, cheeky and downright entertaining narration, and it isn't the latest Bollywood potboiler yet! It's the journey of an international flight attendant over the last 12 years, and turns out it's not an ordinary one at that. This hilarious collection of experiences swings between a vision of goodness and your worst nightmare, depending on the circumstances, the mood of the flight attendant, the cabin you are flying in, and if you are cute or not. Be it dealing with difficult people on the plane or doomed relationships on the ground, quickies in the air or infidelity off the ground, Vinamra's book is  an uncensored insight into his colourful life. The book also comes with a statutory warning to fasten your seat belts, and follow the instructions before take-off!
Says Vinamra Longani, Author: "This book will give you an unprecedented insight into the glamorous, jet-setting lifestyle of an international flight attendant and how sometimes life at 33,000 ft is not always as fancy as it sounds."
Umang Tiwari, Proprietor, The Junction says: "Our basic aim has always been to promote art and culture. This book launch was the perfect opportunity to exhibit the amalgamation of atmospherics with literature."
The book is published by Om Books International
About the Author:    
Vinamra Longani has worked as a flight attendant for over a decade and is smitten by every aspect of the aviation industry. He is a self- confessed AvGeek and regularly tweets about developments in the aviation world. Born in New Delhi, Vinamra completed his schooling from Wynberg Allen School, Mussoorie and graduated from Delhi University. He has a diploma in Business Management and a Ph.D. in dealing with people from all walks of life in his typical nonchalant style. Vinamra's travels have taken him all around the world and the book is inspired by his experiences, both in and out of uniform.
About Om Books International:
One of the largest English trade publishers in the Indian subcontinent, Om Books International is a force to reckon with. It has been a leading enterprise for more than five decades in the Indian publishing and retail industry.
Headquartered in Noida, OBI has published a variety of popular and literary fiction ranging from India Diversity: A collection of essays on topics like communalism, LGBT rights, separatist movements, to The Wrong Turn: Love and Betrayal in the time of Netaji, and many more.
Autobiographies of well-known personalities like A.R. Rahman, Shammi Kapoor and Shatrughan Sinha amongst others have also been published, along with original screenplays of Lage Raho Munna Bhai, 3 Idiots, Bollywood in Posters and Rang De Basanti.
OBI also publishes monographs on art and architecture and photo essays. Other categories that feature in OBI's publishing list are fashion and lifestyle, biographies, narrative non-fiction, mind, body, spirit, cookery and children's book under the imprint Om Kidz. The renowned chain Om Book Shop is the retail arm of Om Books International.
#Airplane #Book #Author #Delhi #Launch #Om #ThinkGeekMedia