Raw emotions of Hip Hop fans ignited Laxmi Lawns yesterday evening as they witnessed the transformational journey of Vh1 Supersonic! Their intense passion towards the genre was clearly visible as Macklemore took to stage and mesmerized the crowds with his popular numbers. While `Can't Hold Us' touched their souls, fans waited eagerly for him to perform their one all-time favorite song. This was evident when all of Sonic Realm turned into a giant dance floor the moment he began performing `Thrift Shop'. His performance struck a chord with every music lover present at the venue regardless of their affection towards the hip hop genre, thereby giving a grand finish to the second day of Vh1 Supersonic.
Excited about his return to India, Macklemore said, "This is not my first time in India; in fact, this is my third time here and I have to say- India is the best place ever. So when I got a chance to perform in India at Vh1 Supersonic I said Hell Yeah! We haven't really slept, we haven't really eaten, but it does not matter: we want to party with you tonight! Because, at the end of all of this, we leave here as family!"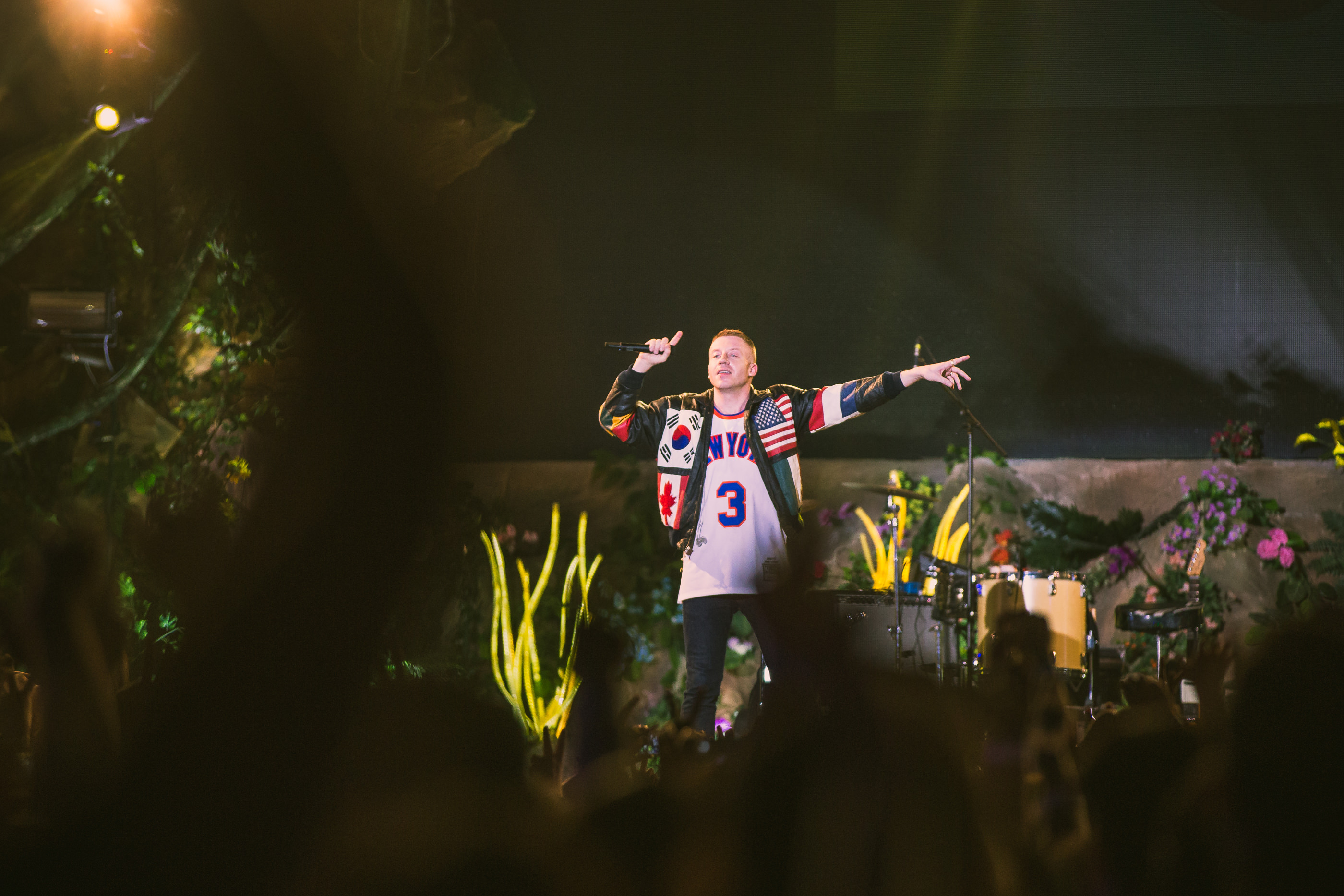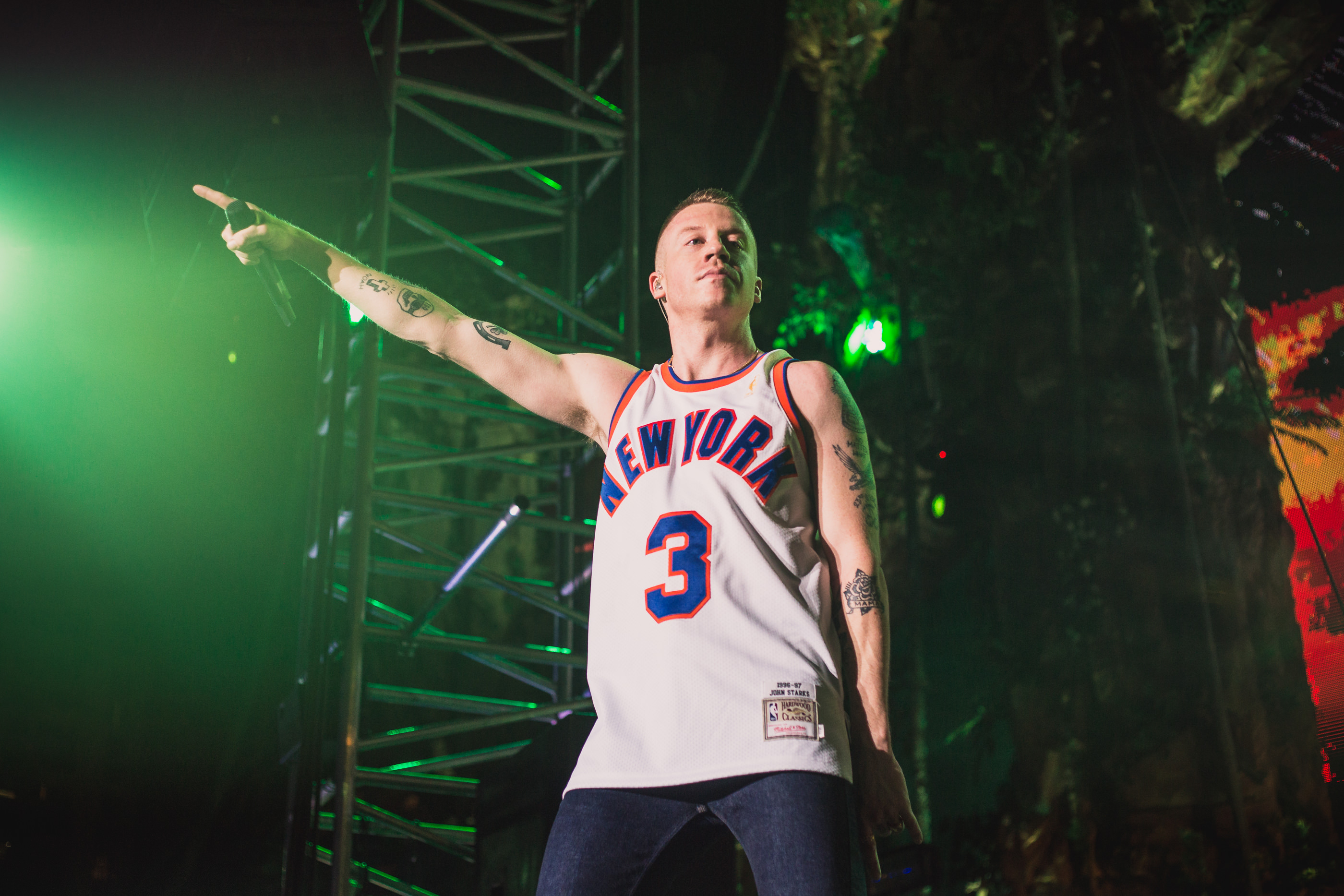 Day 2 commenced with names such as DJ Skip and Sequ3l B2B Diatonik opening the Sonic Realm and Spectrum Stage. The exuberant lineup continued as Collective Frequency, Aly & Fila, Vachan Chinappa, BOGL, Aneesh Gera vs. Paul Thomas, Eagles and Butterflies took to their respective stages and treated their fans to an exciting day! While b ended the night on a high at Sonic Realm, our local sensation Arjun Vaghale gave a grand finish to Day 2 at the Spectrum Stage.
With over 40 stalls offering everything from food to apparel to trinkets, the flea market became a shopper's paradise. Several fans were seen jamming to the live sets wearing neon headgears and quirky props and accessories bought at the Super Flea. Absorbing the infectious vibe at the festival, fans caught a break between sets by relaxing and grabbing a bite in the adorable tepees created by Team Supersonic.
Joining the fans in the excitement on day two, Saugato Bhowmik, Business Head- Integrated Network Solutions and Consumer Products, Viacom18, said, "Hip Hop as a genre is all about freedom to express. With Macklemore, the energy at our festival soared higher than ever. We are proud to have commenced our transformative journey by adding Hip Hop to our lineup. The infectious vibe of the audience on the second day is overwhelming; we can't wait to showcase what's in store for the final day of our festival!"
As Vh1 Supersonic gears up for the mega finale today, Pune will witness a multitude of emotions in the span of a few hours. Taking to the stage tomorrow are Indian and International stars from the world of music such as Sickflip, Candice Redding, MOJO JOJO, Lost Stories and of course, the headliner for the day, Zedd. Laxmi Lawns is going to be THE place to be at, and you cannot afford to miss it!
For quick updates, Follow Supersonic on:
Facebook: https://www.facebook.com/Vh1Supersonic/ | Twitter: @Vh1Supersonic