I was constantly amazed at how she always pulled off every single one of her looks with such style and sophistication. Think about it, remember that crisp white shirt and short sleeve jumper combo in the last episode? Or how about the oversized denim shirt in Season 1? Whichever outfit you're thinking about I guarantee you,  you've worn something similar, owned something similar or wanted something similar.
But it's not just you. In the decades since the show first aired the entire world has embraced new trends that bare more than a passing resemblance to Rachel Green's wardrobe staples.
Follow us, on a journey that proves we're all still living in the fashion shadow of 90s sitcom character.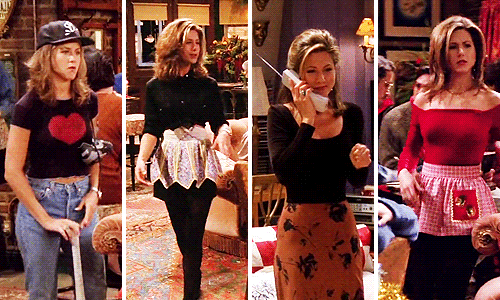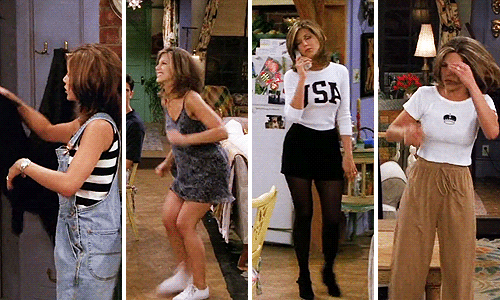 1. The Crop Top
Sure, the infamous crop top has been round for years and years, which is correct. But, lets cast our minds back to who actually thought of making the crop top a thing. Yep you guessed it, Rachel Green. In Season 1, Rachel was seen with the button up crop blouse, it looked so good that every 20-something immediately adopted it. Rachel managed to pull of a crop top with a variety of looks, from pairing it with a high waisted skirt, high waist jeans and even with her work apron at the coffee house, each look was effortless but memorable.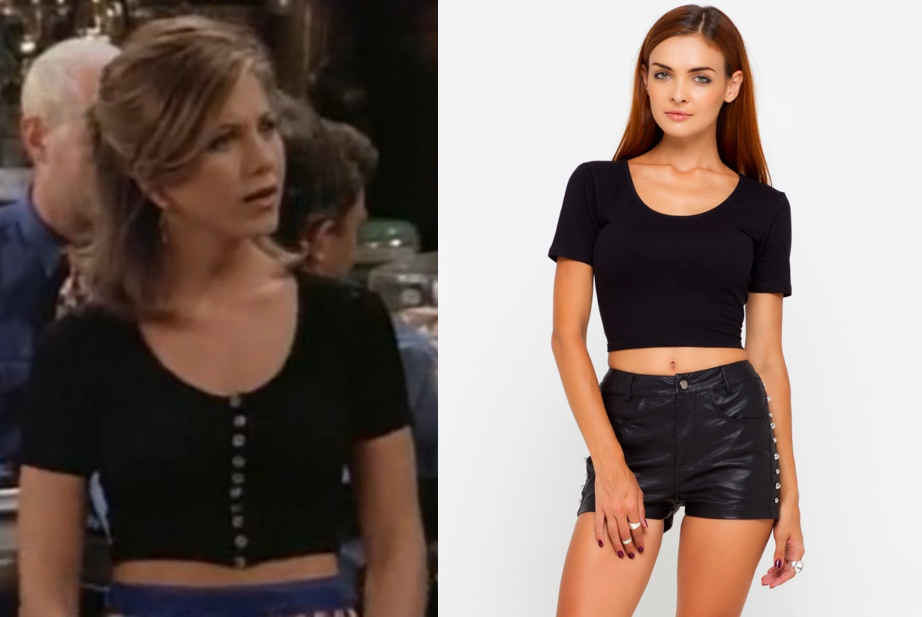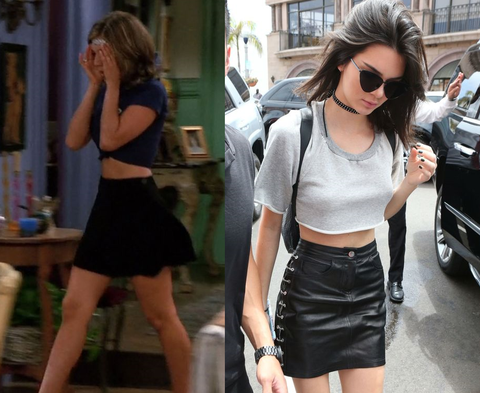 2.  The Denim Dungaree
Rachel Green in dungarees, where do you even start?
Okay, so first of all, wow, and secondly, they've been firmly in fashion since she wore a denim short dungaree/tee combo. This combination was seen in Season 1 and still remains as one of Rachel's best looks. She paired blue denim dungarees with a white T-shirt and white plimsoles, later in the series we saw these dungarees reappear paired with a long sleeve top – dungarees for Summer and Autumn.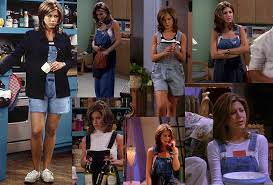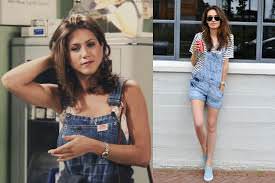 3.Long Sleeve Top Under A Spaghetti Strap Top
Way back in season 2 of 
Friends
 Rachel wore a black button up midi dress with a long sleeved top underneath, granted the brown tones of the top weren't perfect but you can't have everything. This long sleeve top and strapey top is the perfect outfit for the Summer/Autumn transition, and lets face it, spaghetti straps are not safe alone.
Celebrities such as Myleene Klass and Perrie Edwards have recently been spotted supporting this look and Asos have started to team a range of their dresses with long sleeve tops. If you're a little wary of midi dresses this look can work.
If you're thinking of trying this look then contrast your colours when putting them together to prevent the top from blending into the dress, also try a turtle neck under a dress, whether it's a long sleeve or capped sleeve, a turtle neck can bring a whole new look to a simple dress.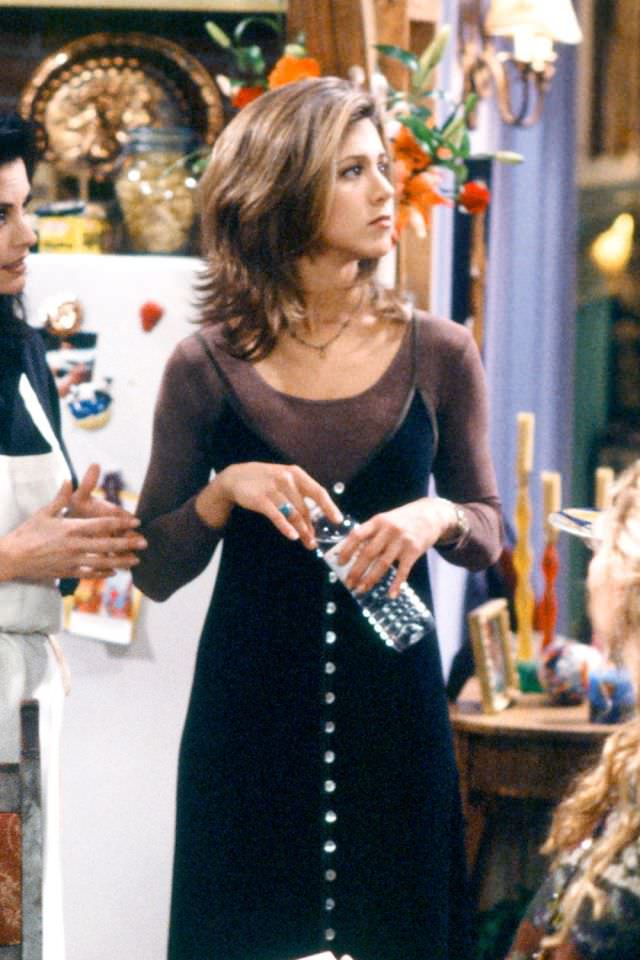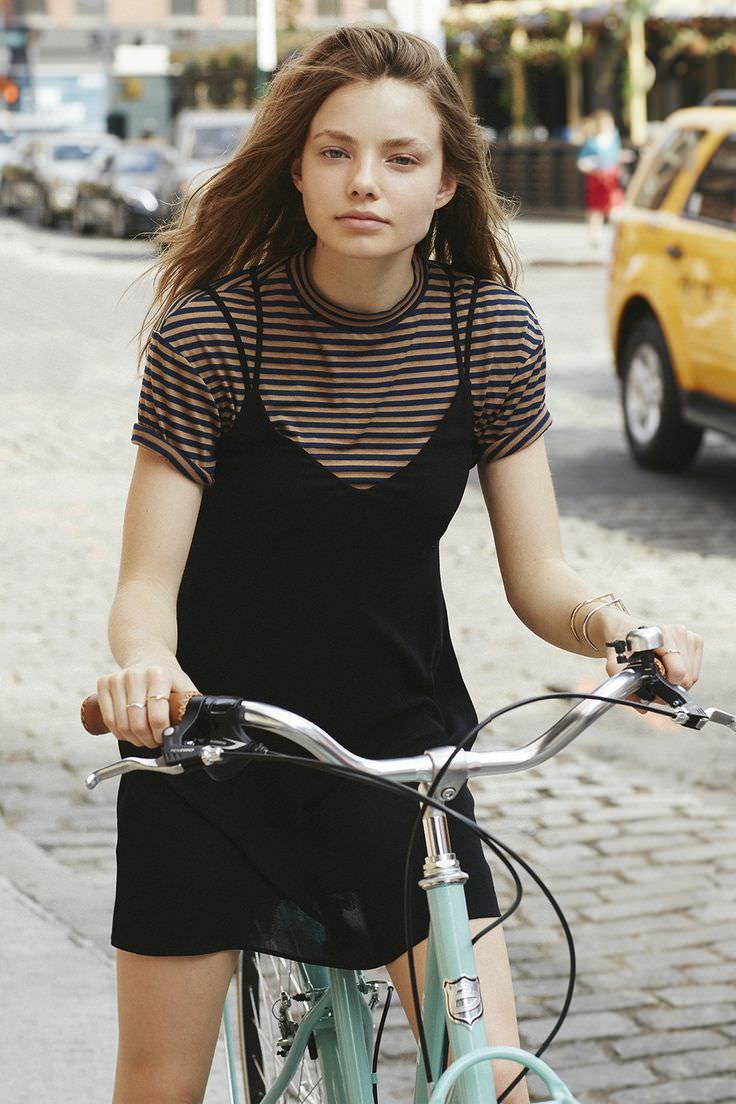 4.   The '90s slip dress
So strong, all these years later. The slip dress is chic, effortless and don't get me started on all the ways you can mix and match this lil number up !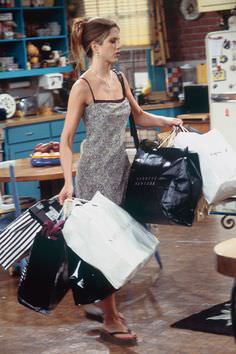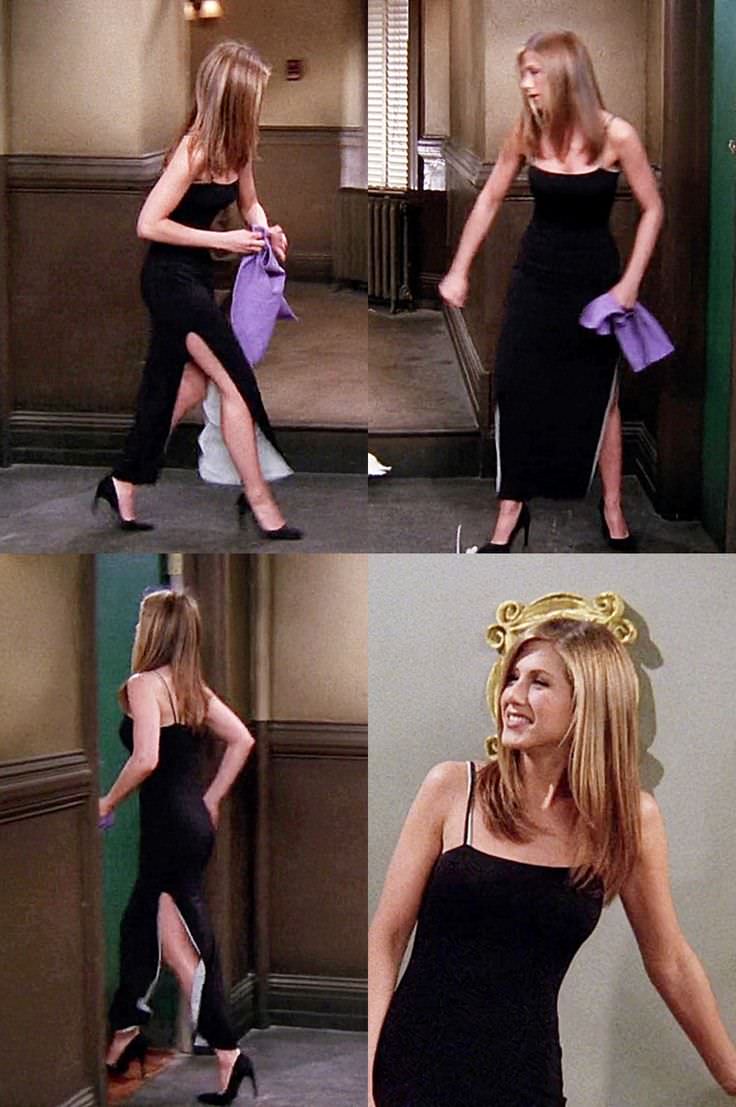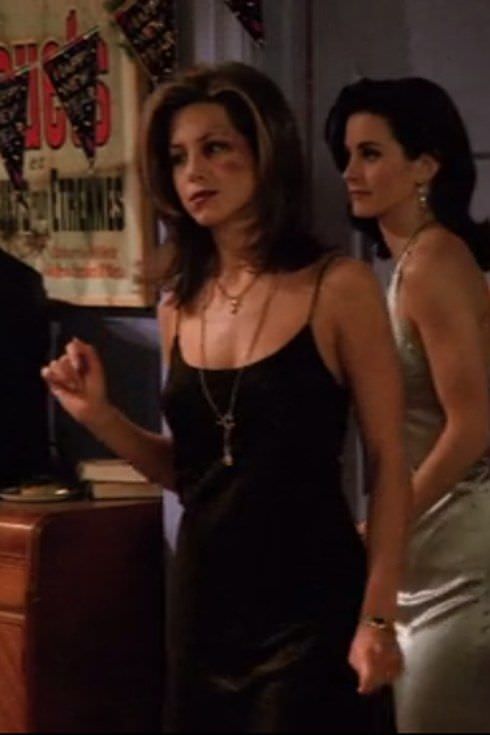 5. The Checkered Shirt/Lumberjack
A checkered shirt can be worn in many ways, whether you wear it open with a top underneath, oversized, fitted, tied in a knot… the list goes on. Either way, you decide to wear it, I guarantee Miss Green will have done it before you.
Since Season 1 of Friend Rachel dove straight into the lumberjack look. In the episode where her and Ross wash their clothes, Rachel dons a fitted check shirt which is tied at the waist, extenuating her female figure. Round of applause Miss Green. In Season 5 Rachel brings a new approach to the checkered shirt, this time the shirt is fitted, with a few buttons undone and paired with a leather jacket. Did someone say biker chic?
If you're looking for the perfect lumberjack shirt and you're a girl check out the men's section in Levis or any other similar brand. Who knew a working man's shirt could look so good? Well, Rachel did, obviously.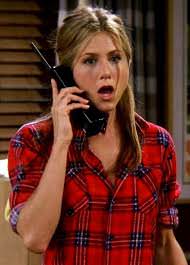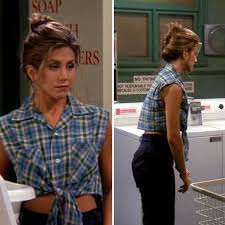 Did I manage to get them right? Let me know if you think I've missed out on anything.
Also, happy shopping 🙂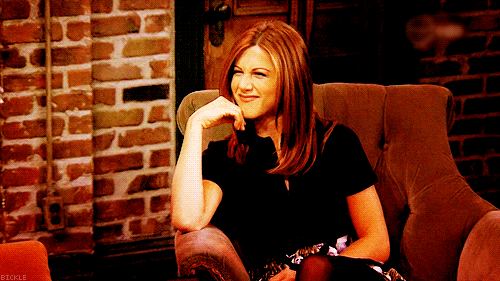 For more stories written by me check out : https://thatgirlinthebigcity.blogspot.in/
Follow Me 🙂
Instagram : https://www.instagram.com/leah_evanka/
Snapchat : leah_evanka
Facebook : https://www.facebook.com/leah.evanka
Write to me at : leah.evanka@gmail.com