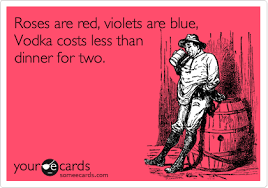 Giftease.com, India's leading gifting portal revealed the results of their annual survey on India's passion for Valentine's Day. With Valentine's Day around the corner, Giftease.com has spilled the beans on what to expect in this season of love!
The online survey conducted across the country with over 3000 respondents in the age group of 18-50 discloses that close to a quarter of the respondents believe that proposing on Valentine's Day is most romantic!
While 2/3 of those surveyed, plan to celebrate Valentine's Day in some manner, Men remain more enthusiastic, planning to spend an average of Rs. 705 on gifts for their sweethearts, while Women plan to spend a lower Rs. 625 on gifts. These expenditures are about 5-7% lower than last years' levels, possibly an indication of dampened sentiments due to demonetisation (the survey was conducted in early Jan.'17)
Compared to last year, 2017 will see an increase from 40% to 49% in males, and from 30% to 34% in females opting for online shopping (on website or app) over in-store shopping for gifts.
In the gifting department, gadgets are still the most popular gift for men with 42% of women opting to gift it to their boyfriends/husbands, while men believe giving chocolates & Flowers (43%) or personalised gifts (26%) are more likely to impress.
28% of respondents plan on celebrating their Valentine's Day with friends, while only 13% choose to go out on their 'first date' with their Valentine. 15% of men feel that Valentine's Day is not meant for married men while, 30% of respondents will be spending the day of love with their Valentine. 28% respondents claimed that they will be spending Valentine's Day with their friends.
Ashish Chandani, COO & Co-Founder, Giftease.com shared his excitement on how the brand is gearing up for a successful Valentine's Day, "We conduct a nationwide survey every year to understand what will trend on Valentine's Day. This day is extremely important for us as customers trust us with their gifting inspiration, and hence an extensive study on the behavioural patterns helps us design our offerings. This year we have observed a spike for personalised gifting and we have thus curated special section for handpicked personalised gifts. As every year, we look forward to an exciting Valentine's Day!"
Some other findings from the survey:
17% of all respondents plan to bunk work on 14th Feb 2017
Trusting blinding (literally!) is still an issue with only 2% of respondents being open to a blind date on Valentine's Day
33% unmarried males plan for Valentine's day in advance, as compared to 45% married males
64% of respondents are unaware of St. Valentine's
23% of women don't think breaking up on Valentine's Day is a bad idea.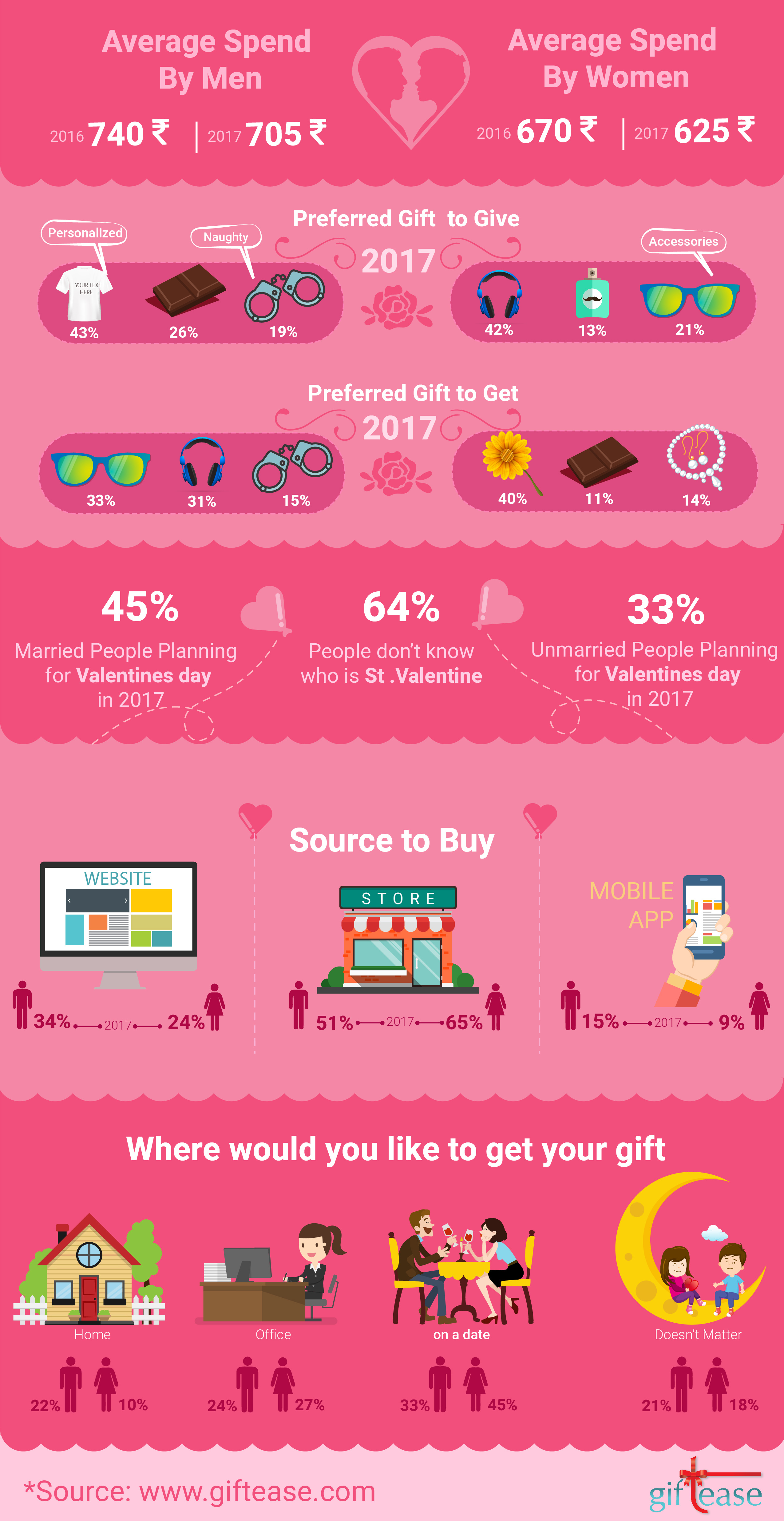 About Giftease.com:
Giftease aims to be an online gifting specialist which makes giving gifts as delightful as receiving them. Based out of Pune, Giftease operates www.giftease.com, which offers handpicked choices across a wide range of categories including Home & lifestyle products, Toys & Games, Fashion accessories, Jewellery, gadgets, flowers, chocolates and more.
Giftease.com offers a unique gifting experience, through a curated range, and recommendations for finding the perfect gift fast, fixed date delivery, choice of exquisite gift wrapping options gift exchanges, and more features are in the works, to make the experience fun and special. Giftease.com currently delivers to over 5000 locations across India, and this reach is continually being expanded.
Giftease was incorporated in Feb 2012 and the launch of the website was in May 2013. Giftease's main promoter is Arun Nathani, a very successful technology entrepreneur, who is the founder-CEO of Cybage Software Pvt ltd. The management team at Giftease comprises Vivek Mathur, CEO and Ashish Chandani, Co-founder & COO.