The buzz around town might have slowed down, courtesy CMCO, and the wet blanket mood on the local economy. From Grab services to local stores, and majorly the F & B industry that has taken a hit to the chest. But that's not prompting die-hard restauranteur, Dr Julianne Huh, Director of French Mediterranean restaurant, 2OX, from wanting to throw in the towel. Au contraire, she's rolled her designer Romyda_KL silk sleeves up and got to work, pushing the envelope harder for her team and patrons who continue to patronise Kuala Lumpur's chic address at 56G, Jalan Doraisamy, 50300.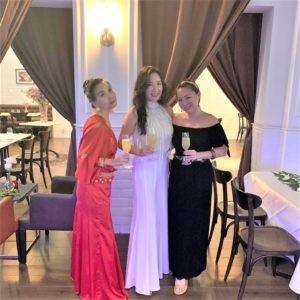 Dr Julianne Huh shares her thoughts with The Stiletto Diaries on how she's coping with the current situation, her coping mechanism and her comeback to it.
"So, for 2OX how we manage the different stages of the different crisis that have happened, is that we need to be resilient. We need to expect that the worst can happen. But even before it can happen, and, when I mean worse, like completely shutting down, we need to plan, like have a Plan A, B, C and D. And, by planning this ahead, we would know what to expect and there will be no disappointments and expectations.
So, I think that's how for now that is the key, that's how we cope. And the key is being resilient to the situation and having no expectations.
On crisis management:
"It has been quite difficult. But surprisingly, the government rules keep changing. This week and for the weekend, it actually looks good because the first two days we had literally no dinner reservations. But starting Sunday, which was the fourth day of CMCO, we've started seeing people coming out, the streets being a little bit more, uh, bustling. Whereas the first two days it was very, very quiet and there were no people walking around, even on the streets. I think due to this whole COVID pandemic, this type of stage will go on for the next three months, I think. So, yes,  it will be very difficult and very tough.
What to expect at 2OX this week?
As long as we believe that our food is still loved by many people, our patrons will still come back whenever they can. I think we will be fine. So, being positive should be the key to this whole situation and having a plan A, B and C.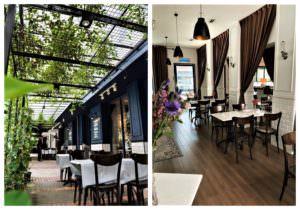 The Stiletto Diaries Recommends:
The Weekend Brunch (on Saturday-Sunday) at RM 60 (per head) combines a delicate coming together of Mediterranean flavours (plenty to choose for vegetarians too).
For regular days, the 3-course tasting menu, Simply French (RM140++ per pax), or, Simply Luxe (RM170++ per pax).
Curated cocktails (alcohol and non alcohol) like Basil Bomb, Passion Crush and Long Island Tea is just right for a happy girls in the city soiree.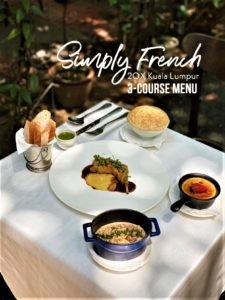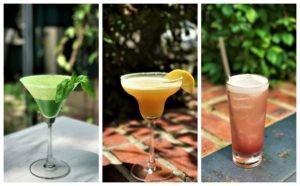 The Stiletto Diaries Recommend:
*Traditional Bouillabaise stew with squid, prawns, clams, mussels and barramundi fillet.
*Josper grilled then Braised Lamb Shoulder, Pistachio essence & Butternut squash purée.
*Seared salmon trout, clam-cider Beurre Blanc & balsamic pickled carrots.
*Roasted Whole Bass Fillet, Vegetable a la Bayaldi, Sauce Verge and Potato Purée
*Crepe Suzette, Orange rind and Ginger syrup, Milk & Thyme ice cream.
*The Classic Vanilla Creme Brûlée
All SOPs are strictly adhered to.
Tables seating naturally embraces social distancing.
No, 2OX DOES NOT do home delivery, or, takeaways. It is a Pork Free Restaurant.
Advance Table Reservation is encouraged to enjoy the best seat. Call or WhatsApp for reservations: 018-3811-289
THE STILETTO DIARIES for Malaysia showcases select social events in town.
So, if you have an event/launch/soiree/cocktail do that is flashbulb worthy of the social glitterati, let us know at  etheldacosta@gmail.com/OR call at +601161781642. We'll have it covered.
FOLLOW my INSTAGRAM at https://www.instagram.com/etheldacosta/