A woman should exude confidence. That is her greatest and most potent super-power, is the immediate thought that rockets out of your head when you meet the glamorous Selina Yeop Jr. Malaysia's priestess of the cognoscenti, boss lady CEO of Salina & Associates PR Snd Bhd, and Creative Director of the flamboyantly luxe chic designer brand, Romya_KL.
If you believe in divine timing – as I do strongly – I met the lady by sheer accident (but then again there are no accidents) at the Open House KLCC, Malaysia, over sumptous hoeur d'oeuvres alongwith a friend. Like-hearted energy always connects instantly. That's how the Universe collided us two media divas from two different countries together. Instant spontaneity over a multi cuisine dinner, we had swapped contacts and flowed into the late night party. Subsequently meeting again at Alexis Bistro (Bangsar Shopping Centre) Bangsar, over coffee and woman chat, we discovered similarities in life, love and work. Like soul sisters do over conversations of self discovery and spirituality. Hence, setting the foundation of a beautiful familial relationship of kindred spirits. So, yes, set your frequency to the power of the Universe, people. Magic is real 😊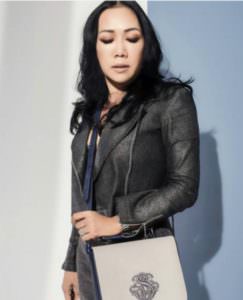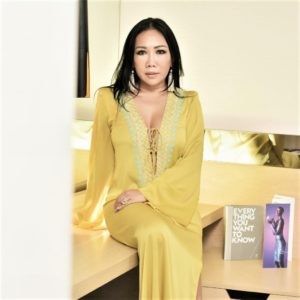 LADY OF THE WORLD
Firecracker, mover-shaker, doer-giver, Selina moves with a gust of wind that everyone takes notice of. Her boundless energy sees her thumb in many pies. A trailblazer in heels, she is an entrepreneur, author, a designer, trend-setter and her proudest career, as Selina says, "Being a mum to three boys."  Selina established Salina & Associates two decades ago, pioneering a boutique Public Relations agency at a time when large agencies took dominance.  Having been mentored by strong corporate women herself, Selina believes in having role models and that, "magic happens when women help other women." My strong philosophy too.  Hence, her strong advocacy on women's empowerment and  physical, emotional and financial fitness.  Author of two books, all proceeds from her books "Success in Small and Medium Business: The IPO Debut" and "Small Business Stories" went to the Negri Sembilian Chinese Maternity Hospital and the Women's Institute of Management. Selina also currently sits on the board of TSH Resources Berhad.  Her foundation in corporate finance making her the go-to subject matter expert on investor relations and company listings.
In fashion, Selina draws on the artisanal design heritage of Asian women to co-create Romyda_KL, a luxury fashion line respected by the city fashionistas. TheSelina, a handbag brand based in Malaysia and designed for the discerning modern women, also made its debut in London, and was the first Malaysian bag brand to be sold onboard Malaysian Airlines. Hence, flowing naturally from the brand's philosophy of luxury exclusivity to discerning few. This consummate `networker'  believes that networking yields the best solutions if done with intention. I told you we were kindred spirits!! 😊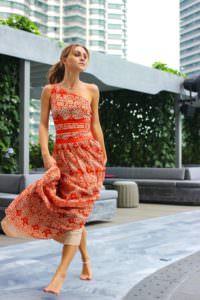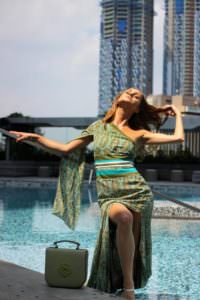 PERSONALITY MAKETH A FASHION ICON
The Romdya_KL brand story is sheer labour of love, and the coming together of co-partner, Cambodian designer Romyda Keth. Although only four years in the local designer scene due to its 'catwalk to closet' nature, Romyda_KL (at The Conversation Studio, Mount Kiara) has swiftly become a staple piece in almost every Malaysian socialite's wardrobe. "Having developed a keen sense of what Malaysian socialites want to be seen in, together with Keth's artistic imagination, I believe we create an explosive chemistry," Selina shared over a fabulous brunch at the savvy French fine dining bistro, 2 OX. "The forte of the design range is to give women an opportunity to make a seamless shift from corporate to cocktails all in a day. Therefore each garment carries fluidity in wear, cut and texture to enable flexible design, Selina elaborated. "We appreciate that women come in all shapes and sizes. Femininity must be celebrated at all times," she seconded my ideology. Each garment hence is distinctively different, custom made, with a strong sense of colour, form and individuality. Intricate hand stamp prints, laser cuts, hand embroidery and immaculate production being some of the noticeable design signatures. "This means we know who wears what to where, and the likelihood of two socialites accidentally turning up in the same outfit for the same event, is slim to none," Selina joked.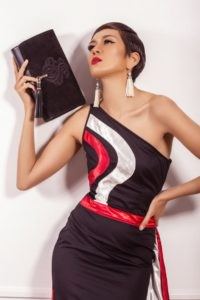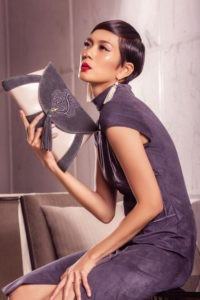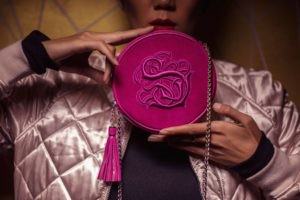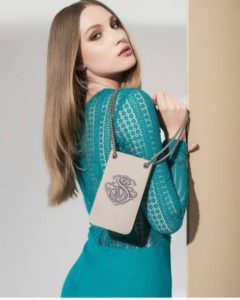 MATTERS OF THE HEART
So, as we gorged on the finely curated French cuisine over chilled flutes of Chardonnay at Korean former financial maverick turned restaurateur, Julianne Huh's gorgeous French Mediterranean Restaurant Bistro, 2 OX (54 Jalan Doraisamy, Kuala Lumpur. Watch out for this story soon), I asked Selina on matters of her heart. Having been in Malaysia over the last four months myself, and experiencing the social-spaces of urban and rural gender demographics, I wanted a local perspective. What does women empowerment mean to her personally, and in general, in context of being a woman in Malaysia? "Women empowerment to me is the ability to make decisions on all aspects of my life without being hindered by my gender. To be able to compete in all fields without being judged as the inferior gender, and to be remunerated on merit, not quota," Selina shared. Malaysia's gender dynamics also rapidly changing as more women step out to work, and claim equal share of the country's economies of scale. Bringing us to our mutual passion topic – Travel. Did she think there should be a new travel philosophy for Malaysia as a media professional? "Malaysia is in the best position right now amidst this pandemic to create a fresh new image for itself that presents the country as a clean and safe place for visitors. We were acknowledged to have managed the Covid-19 situation very well, and our health care system was proven to be well equipped to handle all the patients affected by it," Selina complimented Malaysia's front-liners and the Health Ministry's erudite execution of safety first plan to action.  "This is the time for all Malaysians to come together and put hygiene as a priority, starting from their homes to the areas outside their homes, and extending the cleanliness action to every living part of their towns or cities!" she expressed.
More happy banter over desserts later as the evening began to set, Selina announced that she had to dash to another committed appointment. Of course, a diva is never done till the bats go to bed at sunrise. Watching Malaysia's force of nature striding out of the door to head turns, I smiled at the visage like a contented cat. Life is truly beautiful in my Malaysia.
Follow Romyda_Kl on instagram at https://www.instagram.com/romyda_kl/
For collaborations, food and hospitality reviews, lifestyle content services, connect at etheldacosta@gmail.com