For some of us, the World changed overnight as COVID 19 ravaged the Planet with a massive reality check. As humanity hunkered indoors, face-to-face with themselves and the weight of their own personal monsters, life, as we know it, came to a standstill.  And with that a new paradigm emerged, a new set of change-makers, angels, and social leaders (and arseholes too, unable to step up to their own inner change).
CHANGE, as shoe couturier Edwin Pinto knows, is his only constant. I met him when the fashion bubble in Goa had just burst in the early 90s. I had sat him down for an interview for India's Number 1 Women's Magazine, Femina (which I edited for Goa run by the Times of India), on the growing influence of his creative shoes, under the label Janota. Inevitably, our paths crossed again and again at fashion dos, editorial shoots, social gatherings and several other media avatars I wore from 1990-2015. Edwin has remained grounded, real, his shoes featuring across fashion ramps and feet of celebrated fashionistas, a sharp tongue-in-cheek view of the world, infusing humour and sarcasm as a way of his life.
I always like people who speak their mind, and whose actions reflect the passions of their Soul. I am one such, so naturally we find and stick with our tribe. Days of spotlight done with, Edwin now starts a new journey – As an Addiction Counselor at his recovery centre for addicts and alcoholics in Porvorim, Goa.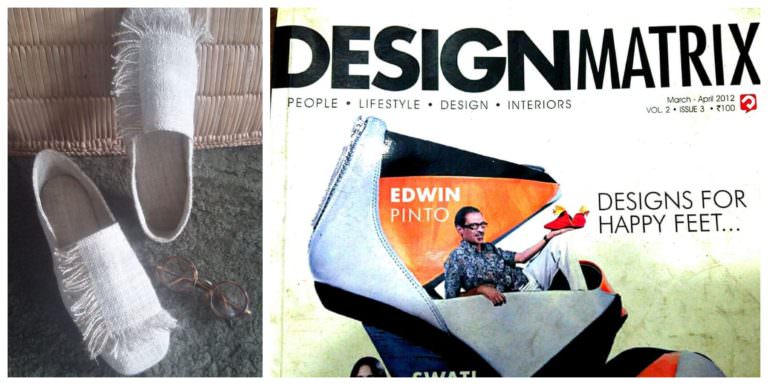 Suffering ceases to be suffering at the moment it finds a meaning – Viktor Frankl
For friends who know Edwin closely, know his story. Connecting over whatsapp from Goa to Malaysia, Edwin shared on how this transformation came about giving him a new sense of purpose. Here's why the world needs more compassion and change makers to pave a new way of life for humanity.  Here's why Goa needs Edwin Pinto.
From designing shoes to a rehabilitation home for alcoholics and drug addiction recovery.   
Edwin: "My story goes way back before designing. I was born in Tanzania and spent my childhood there. I did not go to school or have any friends, besides my two younger brothers till age 10 when we came back to Goa. My Dad was a Regional Medical Officer and was always posted in remote areas. He was also a victim of alcoholism.
I had my first shot of feni when I was 10, and it was love at first gulp. I enjoyed the taste, the burning sensation, but most of all, the buzz that followed. Due to the smell of alcohol, I started experimenting with other ways of getting high. By the time I was 12, I was getting high, somehow or another, every day. Amphetamines, barbiturates, hash, weed, anything would do. The stronger the better.
At 24, I was declared a hopeless heroin addict. Though I desperately wanted to stop, I couldn't. I tried everything I could think of to sober up and get my life together, but failed. Doctors, priests, my family and most importantly I myself, gave up hope, and were sure that I would die a junkie.
In 1984, the first rehab centre opened in Goa. I joined immediately, put my all into the program and did very well. In three months, I was offered a position as trainee staff. I was sent to St. Xavier's College, Mumbai, to do a course in counseling. Attended a number of training programs and spent the next 10 years at Asha Bhavan.
In the meantime I got married, started a family and could not make ends meet on a social worker's salary. I left the centre and started a garment production business along with my wife. Business did very well and I gradually started playing around with footwear. I went on to become the country's leading footwear designer.
After abstaining from alcohol and drugs for close to 15 years, I convinced myself that now I can control and enjoy a drink. It wasn't long before alcohol took over my life and I was living to drink!! Lost interest in business, family, friends and started drinking round the clock!
I finally landed in hospital with the choice of either quit alcohol or die. I chose to live!! Immediately on discharge from hospital, I started attending meetings of a wonderful fellowship founded by Bill Wilson and Dr. Bob Smith. The founders of Alcoholics Anonymous left us with a divine 12 step program, that have helped millions of alcoholics like me from around the globe, to stay sober… since 1935.
On sobering up, I started working at a Recovery Centre in Lonavala, founded and run by veteran US trained addiction therapist, Roy Tellis. The treatment program is based on the 12 steps of Alcoholics Anonymous. Studies indicate that inspite of intensive research and development, the 85 year old program of Alcoholics Anonymous continues to be the most effective program of recovery. Considering the extent of addiction to drugs and alcohol in our home state Goa, we decided to start a centre in Goa!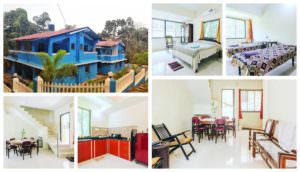 What the World needs right now
Edwin: In recovery, we rely greatly on a Higher Power. We stop playing God, and turn our will and lives over to God as we understand Him. We need spirituality, not religion.
Why Self Care and Self Love is imperative to Self Growth. Society needs to create a mind shift ASAP
Edwin: Selfishness, self-centeredness is the root of the problem, wherein we refer to our own basic instincts as `self.' We need to stop being dominated by our instincts and becoming slaves to our `selves.' So we need to look after our instincts/selves without being obsessed with MORE.
Life mission now
Edwin: We are all set to welcome our first "guests" not "patients," and certainly not "inmates" in our new home in Porvorim. Our focus is on "one alcoholic helping another alcoholic recover from a seemingly hopeless condition" We have no opinion on outside issues regarding state or society. We would like to reach out and help the still suffering addict/alcoholic, one (woman or man) at a time. Awareness of the disease and development of healthy coping skills would go a long way in minimising the problem in Goa.
Goa needs to reverse the disease of abuse for the sake of building a healthy generation
Edwin: I think the answer is awareness and understanding of Alcoholism as a disease that damages the individual, the family and society at large.
As Goa continues to grapple with COVID19, here's wishing my home state, Goa, a quick recovery. And to Edwin, God Speed and all the very best, buddy.
Photo credits: Edwin Pinto
You can connect with Edwin Pinto at edwinpinto123@gmail.com
Cell # 9850460578
For collaborations, reviews, blogs and other interesting stories, email etheldacosta@gmail.com