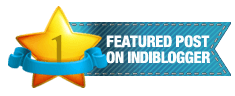 It's the season for the good times. December ushers happy feelings of a year seeing its end, four weeks of legitimate, non-stop partying, guilt free food binges, and sequin and sparkle shopping taking over our credit cards. Mumbai now also has another reason to bring on the celebrations, thanks to mixologist, Himanshu Desai – The first participant to represent India at the Rémy Martin Bartending Talent Academy, and winning the second spot in the competition held in Cognac, France for his cocktail `For The Good Times.'
Invited to meet the man and drink of his award winning cocktail by Team Remy Cointreau India at Sofitel, Bandra-BKC, Mumbai,  Himanshu put the spin on his award winning cocktail as smoothly as he did the story telling with his eloquent words and hands. A pre-requisite, I reckon, that makes for dashing bartenders, great tasting cocktails and even loyal fans. I mean, who likes to drink by bar served by a boring bartender, right?!!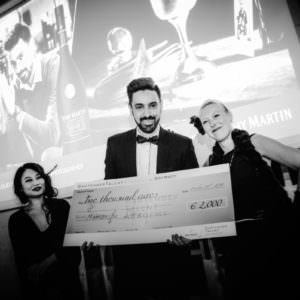 Desai's cocktail inspired by the nostalgia of childhood hobbies, is a delicate, balanced creation that uses Rémy Martin VSOP along with ingredients chronicled in his travel adventures as an amateur photographer. Which is a youthful adventure of bringing together apricot puree, aperol sous vide, lemon juice, a pandan leaf and a couple of drops of sandalwood tincture. Exotic? Blistering blue barnacles, yes!! Tasted like one too, fresh, breezy,  like a soprano high note as I sipped the cocktail right to its bottom, the liquid happily singing all its way to the happy spots of my brain. Apricot is also my favourite fruit.
Commenting about his unforgettable experience, an elated Himanshu Desai shares,"The opportunity to not only compete against the best-in-class emerging mixologists from around the world, but also exchanging ideas with them, made this competition a once-in-a-lifetime experience. We were asked to create a cocktail inspired by one of our childhood hobbies. As an avid traveler-photographer, this was the inspiration I tapped into to create `For The Good Times.' My presentation at the event was also Indianised with my choice of glass, and the placement of a miniature sword atop it. My cocktail was served on my travel journal. I shot a picture of the judges on the spot, and attached it to the presentation to justify my hobby," he says.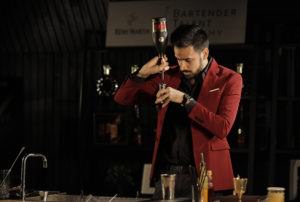 Himanshu's creative synergy of developing a visual storyboard with a symphony of new-age flavours, and fusing his own  cultural heritage to it, has won his work international attention. While at the same time signaling a brave new dawn for upcoming bartenders like him who experiment with iconic, conservative fine spirits to suit younger temperaments and globally savvier audiences. As Cognac becomes more and more popular with the Indian millennials open to developing a taste for out-of-the-box palates,  Himanshu serves as a very good example of taking the best of both these universes – The West and the East – and adding a human element of personal experiences to appeal to a generation of young path-breakers.
Remy Martin, of course, is happy. Abhishek Parameswaran, Country Manager, India & Sub-continent at Rémy Cointreau, shares, "We are delighted to have selected a bartender of Himanshu Desai's caliber to represent India at this coveted global platform. This opportunity has helped Himanshu to connect with the bartenders' community in a unique way and given him a chance to display his skills to a global audience. We are extremely proud that Himanshu won the second prize."
As the evening beautifully wound down to a repertoire of Billy Joel, Simon & Garfunkel, coupled with the hospitality of Sofitel, a closer glimpse of the poster boy of the moment. Excerpts of an interview with Himanshu Desai.
Ethel: Share an earliest embarrassing memory when a cocktail experiment went wrong
Himanshu: In my initial bar-tending days, I vividly remember an incident, when I was making a whisky sour cocktail. I poured the egg white in the shaker and started to shake the drink. Later I realized, the shaker was not completely closed and the entire drink spilled on me in the presence of my guests. All I did was makea funny face and got out of it. This was embarrassing yet funny as it happens with almost everybody at some point of time.
E: Which alcohol is your personality type
H: After the Remy Martin Bartender Talent Academy cocktail competition, I have developed a huge obsession for Cognac and I believe that's my personality type. And yes, I love bourbon too.
E: A must visit travel itinerary for lovers of Scotch, Whiskey, Rum, Wine. Any other suggestion you would like to add.
H: For Scotch and Whiskey lovers, they should visit Scotland and America. Rum lovers should visit the Caribbean, for those who love wine they should definitely travel to France or Italy, and of course for Cognac lovers they should definitely visit Cognac, France.
E: The alcohol industry in India is booming. Does that mean we are catching them young and brands are growing with them?
H: Definitely the industry is booming and various brands are doing well than before. Nowadays people are well traveled and they are more open to drinking alcohol, unlike earlier days where drinking was very restricted.
E: Desi versus Phoren: Your favourite alcohol brands and how do you like to drink it?
H: Ok so I assume desi here means Indian alcohol correct? My favourite Indian brands which I'm really proud of are from Goa. In Gin I like to drink Stranger & Sons and in whisky I like Paul John. I love my whisky neat and gin with tonic, few drops of bitters and a squeeze of lemon. When it comes to foreign brands, I like to drink bourbon whiskey like a Woodford and  Buffalo Trace and of course, my favorite Remy Martin in Cognac.
E: One sane advice you want to give cocktail professionals and amateurs
H:For amateurs, I would like to say, try and keep it as simple as possible. A Cocktail is all about using fresh ingredients in it and balancing it. Whenever you are making cocktail at home, I recommend using fresh lime/lemon juice and sufficient quantities of ice, which is going to give you great results.  For cooking, the way salt and pepper play a vital role, in a similar manner while making a cocktail the quality of ice and lemon or lime is of utmost importance, so never compromise on that.
For professionals, I would like to advise them to keep following your passion. Attend as many industry events as possible, meet industry colleagues, participate in competitions and most importantly, know the current trend. Do not embark on  bar-tending just for the sake of doing it. In life, whatever you do, believe in doing everything with your heart and soul and you will be unstoppable.
E: Your favorite quote in life that sums you up, is?
H: I don't just mix drinks. Every time I "shake, stir and pour" that drink in your glass, I'm sending a piece of my soul with it. And as you bring that drink to your nose, take a whiff and then that first sip, a piece of my soul is exactly what you will taste!!
E: Two reasons that separate men who drink cocktails from the hardcore whiskey drinkers. 
H: I feel men who drink Cocktails are open to endless possibilities, and are willing to experiment. Whereas, hardcore whisky drinkers love their whisky so much, that they do not like to experiment and try anything else. But in my experience I have come across many people who enjoy both.
E: From here where to?
H: As of now I am not sure, this competition has given me so much of recognition and respect, definitely my next move is something bigger and much more exciting, which I will divulge whenever it's official.
E: Movies that inspire the Remy Martin legacy and how do you aim to contribute to it.
H:As Remy Martin says, you only have One Life so Live those moments. I like movies which portrays  a call to live richer, larger lives, pursue your passion, expand the horizon and seize all the wonderful opportunities that life can offer.
Once such movie I remember is this legendary movie for all the bartenders, 'Cocktail' starring Tom Cruise and Bryan Brown. The film portrays the story of a young New York city business student, Brian Flanagan, who takes up bar-tending in order to make ends meet, so this is one of the movie that has inspired me.
Post the Remy Martin Bartender Talent Academy Competition, I am emotionally and mentally connected with Remy Martin so much that hypothetically, wherever I go I am going to be Remy Martin's ambassador for life. For giving all of us so much to remember which is going to stay with us for this lifetime.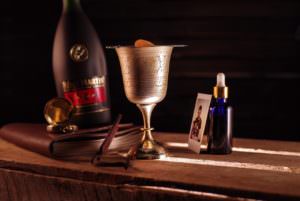 Ok go on, try this at home, and thank us later:
HIMANSHU DESAI'S WINNING COCKTAIL: FOR THE GOOD TIMES
Ingredients:
50 ml Rémy Martin VSOP
15 ml Aperol Sous Vide with Pandan Leaf
20 ml Apricot Purée
20 ml Lemon juice
2 Drops Sandalwood Tincture
Method:
Mix all of your ingredients into a shaker with ice.
Shake well or until shaker is freezing to the touch.
Then strain the liquid into your best coupe glass.
Garnish with dried apricot
Vessel:
Crafted Tankard made in India