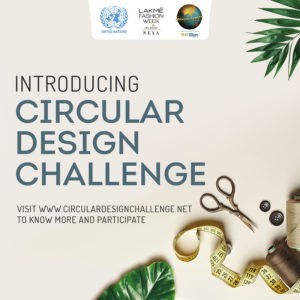 IMG Reliance is proud to announce the launch of India's largest sustainable fashion competition for young fashion/accessory designers and entrepreneurs called the 'Circular Design Challenge' (CDC). Launched in partnership with Fashion For Earth by R Elan, Lakmé Fashion Week and UN Environment, this initiative seeks to inspire innovation through circular design principles and offer solutions to reduce the environmental impact of the fashion, textiles and apparel industry in the country.
The winner of the challenge will get an opportunity to showcase at LFW and win a grand cash prize of Rs. 20 lacs for their innovative ideas/collections made by using materials from diverse waste sources including plastic.
The registration for the challenge is now open till 5th December 2018. To read more details, please log on to www.circulardesignchallenge.net  to register/apply and for more information.