First of its kind in India, where men get to have a shot at the spotlight, muscle tone, abs, chiseled looks and plenty of sex appeal, The Illusioner 2019 has but one goal, one purpose, one destination: To portray Men as most glamorous,  stylish, desirable, objects of passion. And why not? For years it has been women on the other side of the camera, selling dreams, products, libido and alimony. So, why not flip this narrative?
Followers of fashion week in India and abroad will agree that men's wear designers have suddenly found a new reckoning, as more and more men step into fashion editorials, corporate, and bedroom, looking good and paying attention to what they wear. The retail industry has noticed this trend as well, announcing record sales as men devour spring and autumn collections, bridal or prêt, athleisure or boho, as passionately as they hit the gym or the party circuit. If you were not there (too bad) at the recent male auditions that happened in Mumbai for The Illusioner 2019, you would know why the temperature suddenly shot through the roof, and it wasn't the weather for sure.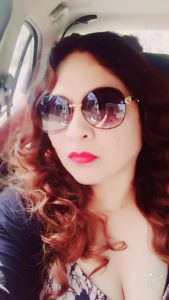 Catching up with woman entrepreneur and Managing Director, Runa Farah Das of Getarty Productions in Mumbai, the brand behind the IP, and the woman in control, our tete e tete rolled as fast as a Ducati on the free access no traffic Mumbai streets at 4.00am.
Ethel: How did the idea happen?
Runa: I had always been a dedicated follower of fashion and started my career with a fashion label as well. I felt Indian men were never given that kind of importance in the fashion world. Women as well as International models, by all ways, rule the fashion industry. Hence, I decided to come up with a hi-fashion calendar focusing mainly on just Indian men. And in the course of time, I have decided to tie-up with international agencies to take the top 2 calendar boys, each year, to represent India in the international market.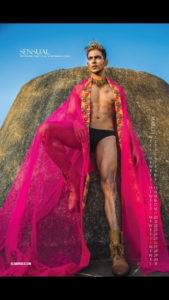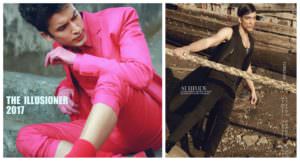 Ethel: Has the Indian industry done enough for men's fashion?
Runa: Men's fashion for the longest  time has been a poor competitor,  as compared to women's fashion in the country. But the past two years or so it has changed, driven by designers, new labels, and a growing tribe of fashion conscious men. Not to forget, an agency like ours (Getarty) who are going all the way to promote men's fashion. It seems we are determined to catch up.
Ethel: Very few, if none, male models make it Internationally. Why?
Runa: As I said, India is a male dominated country. But when it comes to Fashion, Indian men lack behind due to a lack in the Indian fashion industry promoting men's fashion. Men in the fashion world are mostly been used as props. If we see recent fashion weeks, most of the male designers  have switched to women's wear as the market for female focused collections is greater than men's wear. A sentiment purely driven by sales. At fashion weeks we also see a similar trend where female models are preferred at  auditions over male models. Men are not given equal chance to showcase their  talent. We know for sure how the industry operates. For them (men) it only works if they have the right contacts, otherwise it is a huge struggle. Hence I feel the right talent gets wasted, and the ones who have the contacts rise.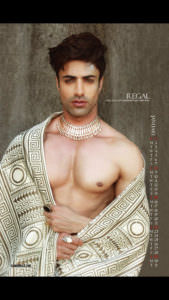 Ethel:  Indian men of late have become fashionably conscious. What do you believe has led to this changed mindset? What is the future looking like?
Runa: The fashion conscious Indian men is no longer a myth. Men are dressing up more than ever, fuelled by new workplace dress codes, individual expression and fresh trends. With the coming generation, men have become more conscious and are more open to trying new styles, colours and a mix of everything. I feel they have realised that there is a thin line between standing out and sticking out. The future is quite bright in terms of fashion for men in India as now brands, designer labels, are all working  towards making fashion inclusive.
Like what you read? You gotta stay posted to this website for more.
We have so much coming up on our Lifestyle Media Influencer platform as Communications Partner to The Illusioner 2019.  Stay locked to www.etheldacosta.com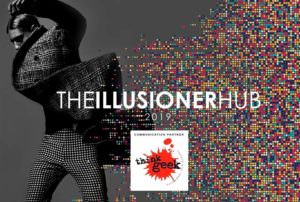 Insta: @thinkgeekmedia
For the lesser mortals, here's a sneak peek into the auditions that recently happened in Mumbai.