I've always liked and supported talent with a sure-shot future. With years of experience, you sometimes know by instinct which young gun will cut the ice, and make fashion a long stay career. So, there I was on a flight to Goa, waiting to reach home and dive straight into the event.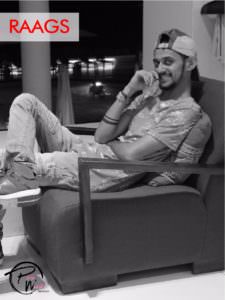 Glitterati 2018 created by `Pixie' man, Raghu, Managing Director of Pixie World Creations, Bangalore,  has been his baby in the making. Having seen the retail industry from close quarters, Raghu shares that he jumped right into the design pool with a swim or sink attitude. With a fashion background in choreography and retail, Goa provided the right lifestyle destination and a well-versed community who are fashionably forward, he shared.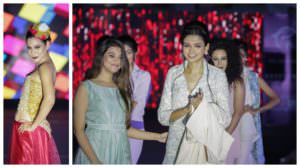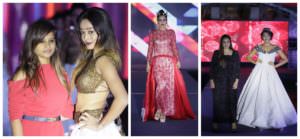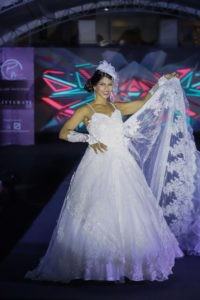 Envisaging to unite recognised as well as budding designers, new models, showstoppers and allied talent on a single platform, Glitterati 2018 hosted a multi-design talent curated from across Goa, Bangalore, Mumbai, Lucknow and Chennai. Showcasing a youthful collection of Bridal wear, Pret and Corporate wear,  participating designers at Glitterati 2018 were Tanya Batra (Chennai), Kingshuk  Bhaduri (Dehradoon), Safeena Khan (Lucknow), Mary Macklin Fernandes (Goa), Anusha Shaikh (Goa), Kavita Nakhwa (Mumbai) and  Vikas Jaiswal (Lucknow). Each collection had their own interpretation of fashion as the designer saw it from young eyes, ably supported by showstoppers Deborah A. Dias, Sachin Rajput, Dveep Mulvi, Varsha Sharma, Ritwika Mukherjee, Dawn Mortimer, Aashna Gurav (Miss India Goa 2018 ) and Manisha Madgaonkar. It was youthful, functional and expressed simple sophistication.

As Goa's social and lifestyle personalities graced the event, Pixie World Creations also launched the event's social magazine `Pixie,' at the hands of the honorable MLA of St Cruz, Shri Tony Fernandes. Shri Fernandes commended Goan talent for working towards finding a platform and expression for a productive career in the State, and wished more youth to seek careers that fulfill their dreams.  "Times are a changing," he told me, "my daughter too loves fashion and might get into this field," he confided. Agreed. With design schools mushrooming across the country, time for Goa to have a professional design school as well, as Goan/Goa based designers wow FDCI and Lakme Fashion weeks.
Between juggling the show and a baby, Deepa Bhat, CFO, Pixie World Creations was all hands and feet at the show.  "It was a great opportunity to present Glitterati 2018 and showcase Gen Nxt designers,  and aspiring models at this event. I think we would like to conduct many more similar events like this and curate fashion platforms across India," she told me. I wish her and the team all the best.
Supported by Beauty Partner Skincode India, a world renowned Swiss based skincare brand now available in India, the brand showcased a wide range of high quality skincare and wellness products at the event. Rupali Yadav, Founder, Director, Skincode India, believes Goa is no more just a holiday destination. "Over the past few years, it has become a lifestyle destination. Models and actors require a special skin care routine, because their skin is exposed to long hours of sun, makeup and lights. Their heavy exercise routine requires them to use skin products specifically designed for their needs. Hence Skincode was the ideal product for Goa, as our Swiss-made products are specifically created for such special skin care needs. So when Pixie World approached us for the collaboration, we immediately agreed as there are a lot of synergies here," Rupali shared. I am looking forward to try out the Skincode care package especially curated for my combination skin. More on this soon 🙂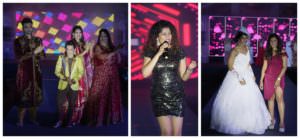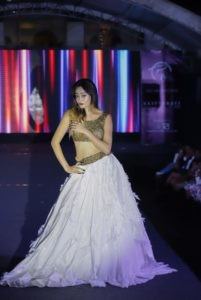 As the fashion event commenced post sunset to the beats of DJ Tanmay (Bangalore), the smartly dressed host, MC Desmond Oliveira took over the ramp proceedings, while male models from Bangalore Avi Pandey,Chirag Kasat, Femina Miss Goa 2018 Aashna Gurav, Dawn Mortimer and the vivacious entertainer Cynthia Furtado, kept the pace upbeat.

Setting the party mood for the event was Simba Beer, keeping spirits high and the beverage flowing through the night. I'm a fan too trying the product for the first time — I recommend WIT for its light, fresh and breezy flavour without the nasty hangover the next morning. It was also Simba's first time collaboration with a fashion event, shared Beer Evangelist, Apoorv Ranade. Well done!!
As the night closed to Safeena Khan's white and gold contemporary couture collection, the Goan air humid and warm (no sign of winter yet here), the stars twinkled brightly against the seaside dark sky providing an apt finale to the youthful event.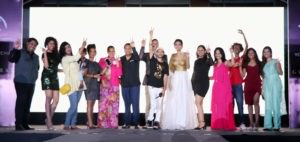 Glitterati 2018 was choreographed by Show Director Raghu, and was supported by Beverage Partner – Simba Beer, Venue  – Bay 15, Beauty Partner – Skincode India, Photography Partner – Stenodac Institute of Photography, Event Host Partner-W2 Events & Entertainment, Official Photographer Ershad Khan Photography and Media & PR Communications by Think Geek Media.
Photographs by Ershad Khan and Viresh Chari