I'm seriously invested into Skincare, as I am in Self-Care. So, when I receive compliments for my `exotic' looks (translate that into good genes, mixed genetics, and a head of curly wild hair ), I make a mental note to give myself a gold star for self-discipline. It is hard work.
If 2021 has reinforced any one singular principle, it is that you cannot take your health for granted. Physical or Mental. Let alone climate change, adulterated food, trans fats, and the pressure the fast life adds to general immunity and well-being. Which calls for paying attention to what you eat, how you feel, where you eat, and how many hours of rest and sleep you lock down for yourself. Which took me to meet with Dr Hew Yin Keat, my favourite Medical Director of The M∙A∙C∙ Clinic for my seasonal health and skin check-up. As a leading aesthetic guru of all things beautiful, Dr Hew is frank, straight to the point and compassionate, all in the same mould. 'My skin,' he informed me, 'was reacting to stress I was experiencing emotionally,' adding anxiety to the experience of my recent vaccination. Like a pesky ex, the oil glands were threatening a rave fest. Not what you really need with Christmas around the corner, ya?
Dr Hew sat me down with Obagi Professional C Serum 20% – the much talked about celebrity favourite -to encourage a healthy truce, and wake my skin up to natural hydration. The little bottle of gold – compatible with my combination skin type – responded to my concerns immediately within a span of just two days. Cleanse face, dap the serum – forehead, cheeks, chin – blend, light massage, hydrate. That's all. And you're ready for your next step – moisturise. My night routine now even more enriching, as the serum works deeply to stimulate natural collagen and rest the skin whilst you sleep. Just one week into usage, I have been waking up to a natural glow. Adding to my natural overall response to personal happiness. We all love how our skin feels when we wake up, don't we?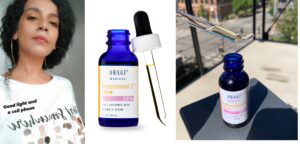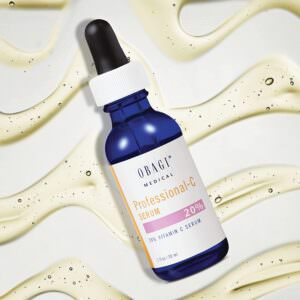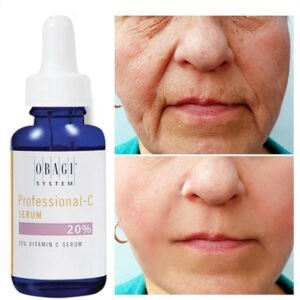 So, what does Obagi Professional C Serum do for your skin?
Key Benefits: 20% L-ascorbic acid (Vitamin C) encourages skin to rebound from previous visible damage, improve overall complexion by reducing the appearance of fine lines and wrinkles. Designed to penetrate deep into your skin, the serum provides effective antioxidant protection from UV damage as it brightens away hyperpigmentation and encourages the growth of collagen and elastin fibres. The Hyaluronic acid binds moisture to your skin to prevent dryness.
Invented by Zein E. Obagi, a Syrian-American dermatologist who graduated from the University of Damacus in 1972 with a degree in medicine, Dr Obagi is the founder and medical director of ZO Skin Health, Inc. based in Beverly Hills, California. Dr Obagi is also the head of the Obagi Skin Health Institute, and is credited with popularizing the idea of "skin health for the mass market" in the 1980s. In 1985, he developed the Obagi Nu-Derm System, a line of skincare products.
Happy with my experience with the Serum – Yes, it's great for men and women and that's why you must add it to your must-do skincare routine – I reached out to Dr Hew to know more.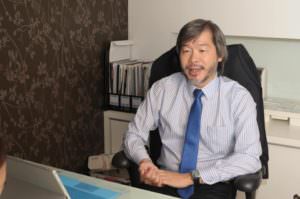 1) What makes the Obagi Professional C Serum a cutting-edge beauty asset in skincare?
Dr Hew: The Obagi Professional-C Serum was formulated many years ago by Dr Obagi, a renowned dermatologist who practices in Beverly Hills, California. It uses one of the most easily absorbed forms of Vitamin C (L-Ascorbic Acid) in the most effective concentrations, in a highly stable formulation. Besides the Vitamin C, it also contains moisturising, skin calming and other ingredients that increase absorption of the serum into the skin.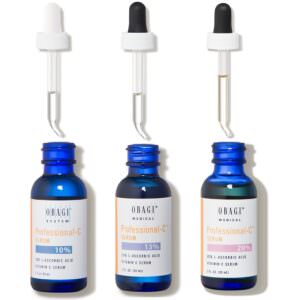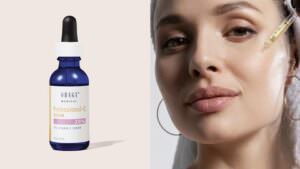 2) What is the product range in this premium skincare line?
Dr Hew : The premium Obagi range of products is the Nu-Derm System which is a set of cosmeceutical products that has been specially formulated to renew and restore the skin to an optimum condition by reducing hyperpigmentation, roughness, dullness and skin laxity. It improves skin health when used correctly and restores the smooth texture and natural glow of good skin. It can be used to treat a host of skin conditions and rejuvenate ageing skin.
3) Which is your own favourite serum?
Dr Hew : My favourite serum is the Obagi Professional-C Serum 20%. It is one of the most stable Vitamin C serum formulations and by far the most potent one I have come across in all my years of practice and travels around the world. A potent Vitamin C serum boosts the production of collagen in the skin, restoring firmness, elasticity and the water-holding properties of the skin. As a potent antioxidant, it also increases the protection from harmful UV rays when used under sunblock. The inclusion of Hyaluronic Acid in this serum gives the skin a dewy glow when applied as it helps the skin retain moisture. When used over time, it can also brighten the skin and fade pigmentation spots.
Like what you read and want some?  Connect with The M∙A∙C∙ Clinic at
Address: The M∙A∙C∙ Clinic, SS117A, 2nd Floor, Bangsar Shopping Centre, 285, Jalan Maarof, Bangsar, 59000 Kuala Lumpur. Tel: +60 12 321 2931

The M∙A∙C∙ Clinic, Great Eastern Mall, Lot 4A, Level 4, 303, Jalan Ampang, Desa Pahlawan, 55000 Kuala Lumpur. Tel: +60 12-502 8212

For Skincare Appointments and Inquiries, WhatsApp at +60 12-321 2931
Email: mac.clinic.my@gmail.com

Shop online for The M∙A∙C∙ Clinic skincare products at https://shopee.com.my/macclinic