This may be sheer blessing in disguise, but what do I have in common with star diva Madonna, Fergie, Paris Hilton, Eva Longoria, Naomi Campbell and the Victoria Secret Angels? Plenty it seems. Now that I've had the occasion and the experience to see for myself what makes Madonna look plumb and flawless, and the Angels so skin tight glam all the time. I call it the M•A•C• magic. How?? Let me fast track you.
I've always been curious and very beauty invested for a long time as my self care, self love routine. Having heard of Madonna's age reversal go-to (she's my icon), curiousity got the better of me. However, you always need someone you trust, who can give you the answers you seek. So, I arrived at The M•A•C• Clinic, BSC, Bangsar, and made good use of my lunch break. Laying down on a comfortable couch, a detour from my usual routine, I had a date with a sleek machine called the Fotona StarWalker to keep me company. It was going to be all of 90 minutes, Dr Hew Yin Keat, Medical Director of The M•A•C• Clinic informed to re-assure me. First times, as we all know, are memorable when you combine excitement, anxiety and anticipation of the experience to come. My feelings too as I felt comforted, ready to be in the moment, and thus join the star galaxy of celebrities who swore by it.
FIRST TIME JITTERS
We all know how fast technology has stepped up to aid the medical industry at laser speed. Aiding even the beauty industry to step up harder, and keep pace with changing tastes. Make that more skin care solutions, advanced techniques at reversing age, anti-aging quick fixes, correcting injuries and flaws to support confidence and performance, thereby overall supporting the mega boost we see today across global demographics in wanting to look their best. At all times. The M•A•C• Clinic, Malaysia's pioneering aesthetic brand has also distinctly separated themselves from the herd with top line technology, and state-of-the-art professional talent to lead the movement in beauty care.
This was to be my first-time experience with a laser `facial.' Would it peel my skin? Would it hurt? Is there a downtime to this? What if it goes wrong? I asked Dr Hew, who is only too well versed with similar questions having landed on his table. "You'll be fine," he reassured me again. We were going to address my uneven skin tone – thanks to my irregular use of sunscreen, being out in the open, and Malaysia's erratic hot-cold-humid temperatures adding to my skin woes.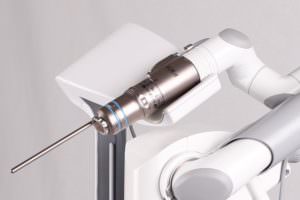 ENTER THE FOTONA SKYWALKER
For those well familiar with aesthetic self-maintenance, lasers are the new gods on the scene. Precise and non-invasive, in expert, trained hands they deliver magic. Read that as in a controlled environment, the Fotona StarWalker delivers ultra short bursts of high energy in trillionths of a second, using pico and nano technology with short or long pulse lasers to treat a specific problem – like tattoo removals, addressing melasma, age spots, pigmentation, open pores, signs of aging. Customised with accuracy – as each person's need and therefore skin texture is unique to the other — a laser is adjusted to work softer or harder, cold or hot, deep or deeper to resolve a specific issue, or as an over-all package.
My Step One treatment began with a session of Microdermabrasion – actually I quite like the feel of this machine and how it cleanses, sucks at the skin pores so thoroughly. Vis-a-vis the traditional pinch the white/black heads out we suffer through at a conventional salon, that also scars the skin. I felt relaxed that all was going to be well. The first step to prep the three-step star process to instant glamazon had begun. Beauty is practise. Requires discipline and hard work, people!!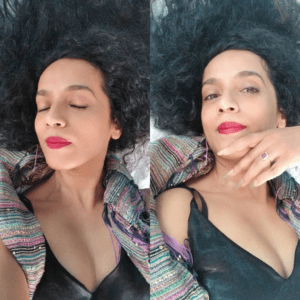 Next, I was face-to-face with the Fotona. A sleek machine, potent and precise.  Relaxed, prepped and ready to take on Step Two, the Fotona laser revved itself to life as tiny bursts of energy hit my skin at rapid speed. Invented in Slovenia, this machine as been The M•A•C• Clinic's prized possession for a long time, besides being a star favourite locally. The machine's forte, I learnt, is not only the removal of tattoos, but also supports a whole host of skin improvements, including whitening, minimizing pigmentation, rejuvenation and tightening, fine hair removal and acne reduction. I could smell the fine hair on my face bid adieu as the laser burnt it away. Good riddance I say. In short, the Fotona is a one-stop-shop machine. With little to no discomfort, it continued to do its work handled by expert hands who made sure I was comfortable through the experience. Easy Peasy.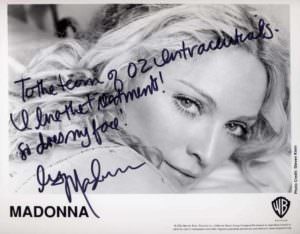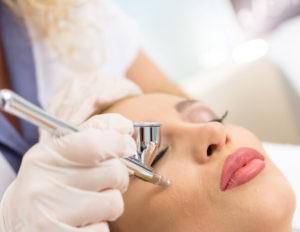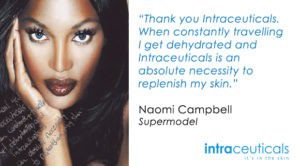 Step Three, and Madonna's backstage favourite, was the Intraceuticals hyperbaric oxygen treatment. Works well and in sync to complement Step One and Two. Delivering serum and oxygen to prepped up skin, the `Oxygen Facial' has been a revolution in the professional skincare market, offering a crossover treatment which validates the relaxation and pampering aspects of the services, while delivering dramatic instant results with no down time.
Here's how it works. Known as hyaluronic layering – the non-invasive process uses hyaluronic acid which plumps and hydrates the skin and helps make fine lines and saggy skin go away. Using what looks like an airbrush, a therapist uses cooling, pressurized oxygen to deliver a vitamin-rich serum. Next, a hydration gel is applied that prevents moisture loss. Finally, a binding cream is applied that provides a layer of intense hydration. This combination literally pushes the good stuff under the skin. It's 'No-tox' – a Botox effect without the botulism.
Intraceuticals Oxygen Treatments:
Results can be noticed during and immediately after treatment.
Provides hydration deep into the skin.
Hydration provides a plumping appearance and more definition.
Improves overall texture and tone of the skin.
Helps stimulates collagen and elastin.
Reduces the appearance of fine lines and wrinkles.
Cooling, refreshing with instant glow and rejuvenate results, I was red carpet ready in a short time of 90 minutes, good to hit a night on the town with my friends.
Here's how the Intraceuticals Oxygen Treatment works: 
Now successfully inducted into the star skin scene, Dr Hew checked on me for a first hand review of the Fotona facial. For my readers, the laser can be done as a sole treatment, or, can be combined as a super facial. My results? I was glowing 😊
"This laser facial is the most popular one at the clinic. We've been doing this combo facial since 1996, way before other clinics even heard of this," Dr Hew shared with me. "The combination of microdermabrasion and the laser is synergistic. However, the Intraceuticals hyperbaric oxygen treatment is a little newer, but is definitely complementary. It suits you," he beamed, adding to my light-on-the-face experience. Very popular with 80% of his female clients, as also 20% of men actively invested in their self-care, the treatments involve a series of five to six sessions for complete and almost permanent results.
THE ART OF AGEING GRACEFULLY. Dr Hew with The M•A•C• Clinic Ambassadors
Priced between RM 500 – RM 1500 per session as per skin goals and desired results (you can pay in easy instalments too), I would strongly recommend you try it. And Yesss, to encourage you even further with confidence, mention the DACOSTA CODE when you arrive at The M•A•C• Clinic (BSC/Bangsar), and avail of a 10% discount on your packaged treatment. You can thank me later 😊
Beauty has a multiplier effect when good recommendations aid your best face forward. Because, you bet, we are all worth it!! Here's to a beautiful you.
The FOTONA StarWalker treatment is available at:
The M∙A∙C∙ Clinic
Malaysia Aesthetic Clinic Bangsar
2nd Floor, Bangsar Shopping Centre
OR Lot 12, Jalan Maarof, Bangsar, 59000, Kuala Lumpur, Malaysia
Call for appointments at +6 03 2093 6136
For more information, check out the website www.mac-clinic.my
Read my other beauty stories here. Reach out to me for reviews at etheldacosta@gmail.com