All meetings are synchronicity in motion. There are no accidents why we meet people. Why some stay, some drop off. And how in the knowledge of this truth, each of us is given an opportunity to learn, grow, experience and to let go.
When Shraddha Pandya of Brandits invited The Stiletto Diaries to her `Great Talk and Book Swap' soiree to commemorate World Book and Copyright Day (April 23) at Waves Cafe, Mount Kiara, it was a journey to be made. And well worth the time spent in a lovely gathering of book lovers and authors.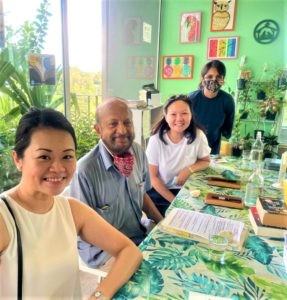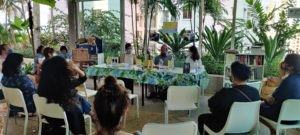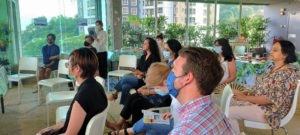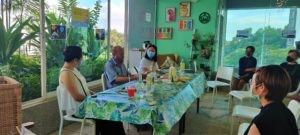 Each author shared stories of their personal journeys and awakenings to a rapt audience, putting pen to book in their hope to inspire readers in particular, and the world at large. Re-looking at humans and our relationship with ourselves, technology, spirituality, community and the old art of book reading. Initimate discussions, personal sharing and an aura of community prevailed over the entire evening.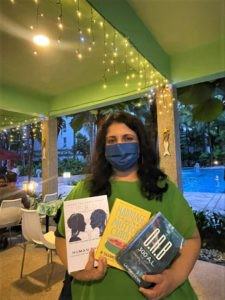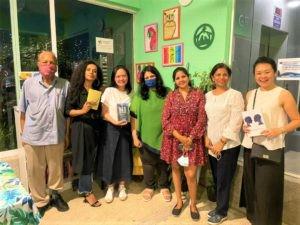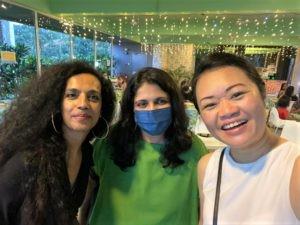 Emceed ably by
Nisha Dias
, the book soiree also saw authors in the audience invited to speak.  Singapore based but currently in Malaysia, author of the `
Golden Door,
'
Tahira Amir Sultan Khan
shared her experiences writing her book as a testament to truth and integrity. As also International Lifestyle Journalist-Influencer and Author of
The Stiletto Foodie – A Blog Binge in Malaysia
,
Ethel Da Costa
who illustrated how her book on soulful food explorations in Malaysia birthed itself during the pandemic.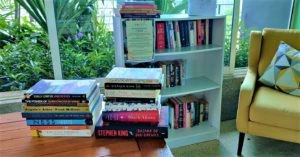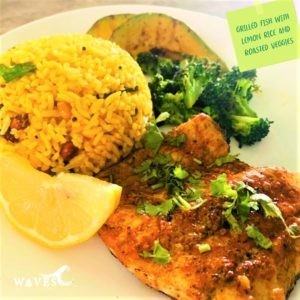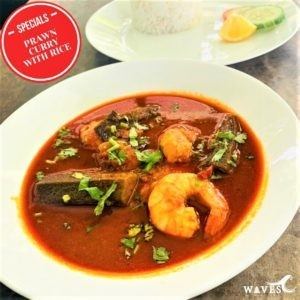 The beautiful lush green poolside venue `
Waves' Cafe
run by Ankita with a plush book corner for lounging, a carpet of fairy lights hanging from the ceiling, and an abundance of plants creating an aura of wellness, was ideal.  A smart menu of healthy food saw a lovely melange of conversations and sharing happening over iced teas, pastas, salads, burgers and beers. An enriching evening of the like-hearted, like-minded and new friendships over soul stories. Well done, Shraddha. May there be many such more.
Connect with #TheStilettoDiaries for brand collaborations, media associations, content, branding, marketing services, events, food/beauty/hospitality reviews and digital promotions at etheldacosta@gmail.com
Whatsapp +601161781642
For daily stories, FOLLOW IG @etheldacosta
Malaysia| India | Singapore