`Breathe in, Shine out'  said the manual as I sat waiting at the reception lounge of The M∙A∙C∙ Clinic (No 12, Lorong Maarof, Bangsar) for a first hand dekko of the 3-in-1 super facial I had prepped myself for. Exfoliate, Oxygenate, Infusion was the three process mantra of this facial, a major go-to beauty ritual for celebrities and cosmetic groupies alike. A little heads up reading on the 45 minute process to great skin – good for a quick in-between lunch cat nap — informed me that the super facial would improve my skin tone and texture, oxygenate my skin from within with visible results from the first treatment itself. "Ideal is three sessions for knockout results," clarified Dr Hew Yin Keat, Medical Director, The M∙A∙C∙ Clinic.  Like a one-stop maintenance session that purifies the skin, restores skin volume, balances oily skin, improves skin texture, supports skin plumping and hydration, grants a shine free look, reduces hyper pigmentation and smoothens the skin. It was my treat post the long hours working on the book and I couldn't wait to get started.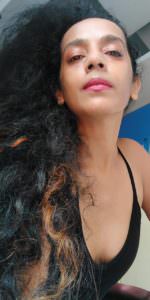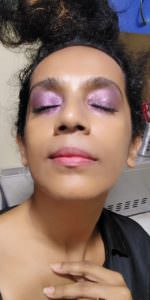 BEAUTY BOOST
Made comfortable in one of the many personal rooms for consultation and treatment, the process took almost 50 minutes, as the in-house aesthetician prepped me, and began my session. A very sophisticated machine gets into action.
Exfoliate: The first step is a systematic exfoliation process of the upper skin layer to remove dead cells, smooth and renew the skin, preparing it to receive nutrients. Might feel like a dance party of heavy toned ants on the face, but it's just my over-active imagination 😊
Infusion: The very smart machine cleanses the skin while infusing nutrient rich active ingredients into the skin. To address your skin requirements, you can choose between NeoRevive for rejuvenation and anti-aging, or, NeoBright for skin brightening and texture improvement. I decided on NeoBright.
Oxygenate: This session is fun as the process produces CO2 bubbles which gently burst on the skin surface, sending oxygen rich blood to the area. This increases capillary flow and skin metabolism, resulting in optimal absorption of active ingredients.
Before I could even consider a cat nap, the session was over and done with. My skin feeling scrubbed, refreshed and healthy with a new glow worthy of a diva.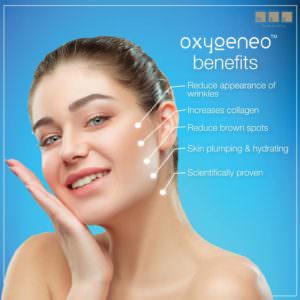 MCO BLUES
We all know that the pandemic has created a public enemy in the dreaded form of `maskne,' a horror cousin of the dreaded acne that all of us have dealt with at some point in our lives. As masks become a necessary appendage to add to our already stressed lives, and no respite in the near future, Dr Hew suggests that the only way to survive this new norm is to make friends with it, with even more hygiene rituals added to the morning and night routine. Exhausting? For some of us, yes.
A quick tete a tete helps clear some of my queries:
Ethel: What are the core skin ailments that are a direct consequence of Malaysia's weather and food habits?
Dr Hew:  Malaysia has an extremely humid tropical weather. 365 sunny days in a year makes for a lot of sun exposure on the skin. Skin problems associated with prolonged or excessive sun exposure are uneven skin tone, development of discrete pigmentation or age spots, melasma, premature breakdown of collagen leading to ageing and of course, sunburns. Hot and humid conditions also predispose acne in those who are prone. The typical Malaysian diet is full of delicious foods, but also full of simple carbohydrates and sugar. Besides triggering diabetes (which can also cause many skin issues), it can also worsen acne.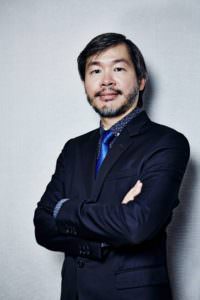 Ethel: One advice that can support in skin care routine in the short and long term to locals and expats?
Dr Hew: The advice then would be to protect the skin from over-exposure to the sun which can cause so much damage. To do that, one can practise sun avoidance; use physical protection such as covering up, using an umbrella or a hat; use topical or oral sunblock; and help the skin to repair itself by applying topical serums or creams with ingredients like Vitamin C, antioxidants and growth factors. It would also be good to consult a skin or aesthetic doctor to have a better idea of the many other options available.
Doctors can help you resolve some problems in the short term with specific procedures depending on the skin ailment, and also give proper advice on treatments and products for the longer term.
Go now girl, get yourself that skin consultation at Lorong Maarof : 03-22831212/012-3212931. At BSC : 03-20936136/012-5028212
Thank me later 🙂
Know more at http://www.mac-clinic.my/
Connect with us for brand collaborations, media associations, content, branding, marketing services, food/beauty/hospitality reviews and digital promotions at etheldacosta@gmail.com
Whatsapp +601161781642
Malaysia| India | Singapore