The global pandemic might have put a dampener on travel in general and life in particular in 2020, however, not for Goan media entrepreneur, lifestyle influencer-journalist and founder of Think Geek Media, Ethel Da Costa, who released her new book globally on January 1, 2021, on her explorations of cuisine in Malaysia, whilst in lockdown!
"The best way to know the soul of a country, a culture, an identity, its true character of a people, or, a person, is to watch what one eats, and how one eats. And may I add, with whom one eats with," says International Lifestyle Journalist-Influencer and Author, Ethel Da Costa on her book of blogs The Stiletto Foodie – A Blog Binge in Malaysia, written in the middle of a lockdown and a global pandemic in Malaysia.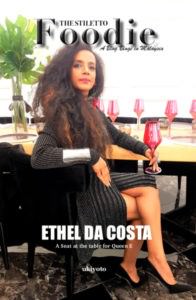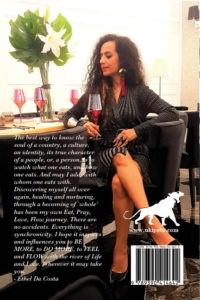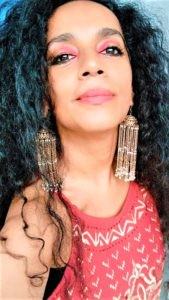 Endorsed by the Minister of Tourism, Arts & Culture, Malaysia, YB Dato Sri Hajah Nancy Shukri; with forewords by celebrity chefs –  'Chevalier' – Knight by the Ordre des Coteaux de Champagne, Malaysia's Global Culinary Ambassador, Chef James Won;  India's custodian of the world famous Old Monk Rum, Rocky Mohan and Kuala Lumpur's iconic French inspired Indian Restaurant, FLOUR, Chef Yogesh (Yogi) Upadhyay — the book is the Author's celebration of a way of life, personal growth and spiritual wellness through food explorations in Malaysia.
Minister of Tourism, Arts & Culture, Malaysia, YB Dato Sri Hajah Nancy Shukri in a Message for the book writes, "Congratulations Ethel Da Costa on completing this unique Book of Blogs entitled *The Stiletto Foodie.*  Thank you for selecting Malaysia on portraying your journey of discovery on cuisines, food culture, food ambassadors and our rich traditional ethos. A book on food coming out in the middle of a global pandemic is a rare occasion, but on learning more about Ethel's background, I am not surprised.
Ethel's unique insight captures the heart and soul of Malaysia, and her explorations on our food and people will surely entertain and inform readers on what our country has to offer. Although international travel is on hold for the moment, we hope that interesting stories such as those shared by Ethel will draw people towards our country, so in the future, they can come for themselves and explore the diversity and beauty of all that is available."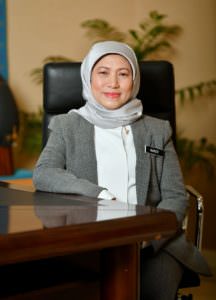 Showcasing 12 Culinary Ambassadors of Malaysia which includes chefs and restaurateurs, the book seeks to inspire global foodies, travellers, passionate adventurers and seekers of Self through the culinary finesse and entrepreneurial vision of Chef Yogi (FLOUR), Chef James Won (Enfin), Julianne Huh (2OX), Steven Yap (Mingle), Chef Florian (Chez Gaston), Erina Pereira (Frangipaani), Wong Ming Yu (Kwong Cheung Loong Kopitiam), Chef Hafiz (Bunglow 37), Antoine Commare (Twenty 29 Foods), Sunder Arunasalam (Mangiare 21), Zainuddin Yatim (BBQ LAMB KL KEMANSAH) and May Chong (Essence Kitchen).
Malaysia's Celebrity Chef James Won on The Stiletto Foodie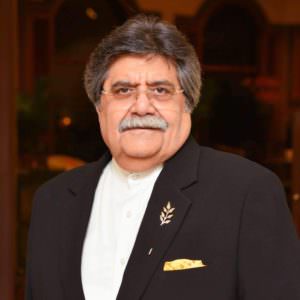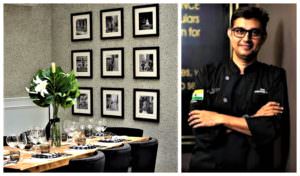 "Discovering myself all over again, healing and nurturing through the becoming of `whole' has been my own Eat, Pray, Love, Flow journey in Malaysia. There are no accidents. Everything is synchronicity. Malaysia called me to her and I heeded this call flying to Malaysia in March 2020. Soon enough, lockdown was announced with airports shutdown to international travel. Instead of panicking, I used my time to research, closely acquainted with the locals, and discovered a paradise of food. Thus began my explorations of the rich diversity of Malaysia's food culture inspired by Asia, India, France, China, and indeed the globe. I hope the book inspires and influences readers world over to BE MORE, to DO MORE, to FEEL and FLOW with the river of Life and Love. Wherever it may take you," Ethel shares candidly.
Touted by readers as "an intimate journalism of food," The Stiletto Foodie – A Blog Binge in Malaysia is Published by Ukiyoto Publishing, Singapore, Canada and India.
In his glowing Foreword, Malaysia based Celebrity Chef James Won writes, " Ethel's language is Love. Each word, each phrase, each sentence is engulfed by her emotions and her longing of wanting to connect with the other person reading. Her vocabulary is colourful, very bright. And extremely illustrative. You cannot help but to be there with her when you read every word that she writes.
As a Chef, the body is the temple, as we nourish the body and the soul. As a writer, Ethel nourishes the emotion with her language of love, and her emotions are translated via her own personal experiences with food, with the culture, and the vibrancy of Malaysia."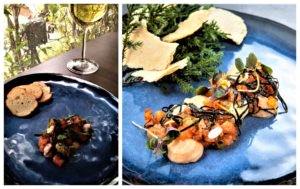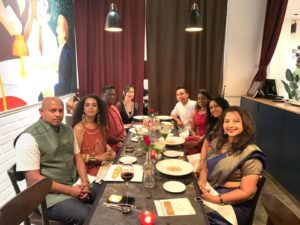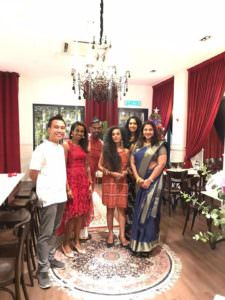 The Stiletto Foodie – A Blog Binge in Malaysia is available worldwide on Amazon for US, UK, Denmark, France, Japan, Netherlands, Brazil, Italy, Canada, Singapore.
For INDIA – On Ukiyoto site at https://www.ukiyotoindia.com/product-page/the-stiletto-foodie
Amazon eBook – https://www.amazon.com/dp/B08RQJQFZ3
Amazon Paperback – https://www.amazon.com/dp/9390414644
Google Play (for Malaysia) – https://play.google.com/store/books/details?id=UJgREAAAQBAJ
Singapore – https://www.shop.hoprinting.com.sg/shop/books-singapore/non-fiction/the-stiletto-foodie-s16-00/
Reach the Author at etheldacosta@gmail.com
Whatsapp India – 9822121012 /Malaysia – +601161781642