With most of us stuck at home for what felt like forever, many started to find even trips to the grocery store exciting. The interstate and international travel bans were lifted for fully vaccinated people on 11 October 2021, with Malaysia ranked as one of the top 10 most completely vaccinated countries globally. You may be one of the many who started booking their trips to Penang, Langkawi Island and other hotspots for travel locally, with other countries still seeming like a distant dream. Little did you know, however, we can set our sights further and look to Türkiye instead for a relatively hassle-free trip!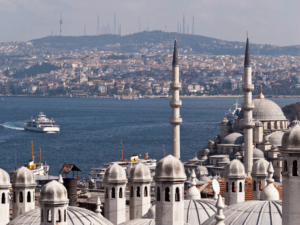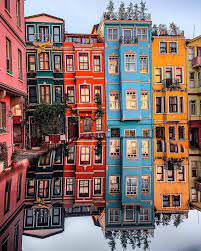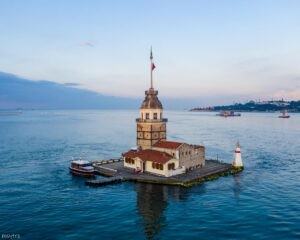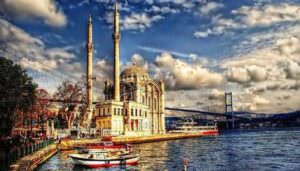 Let's Go Turkiye
In the country where East meets West, whether you are looking to explore archaeological sites rich with history or dive into the world's most beautiful seas, you are sure to find what you are looking for in Türkiye. Do a quick Google search of the country and images of sights with hot air balloons frequently pop up. This extraordinary mode of transport can be experienced at several places but Cappadocia at sunset with its 'fairy chimneys', majestic natural rock formations that stretch to the sky is a fascinating spot to add to your list.
Otherwise, dip into the hot springs of Pamukkale where the flowing water circles look like 'cotton castles' where the name of the place is derived from. With the wintry months of December to February looming on the calendar, adrenaline junkies will want to add the snow-topped mountains of Bursa to their list for a spot of skiing. For something off the beaten track, head over to the Black Sea coast where there is the Sümela Monastery that is seemingly built into the cliff that it stands upon as well as the alpine landscape of Uzungöl that looks like an idyllic European village.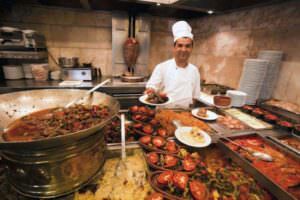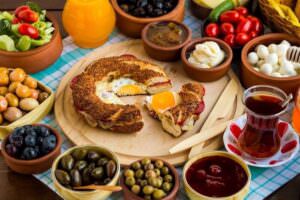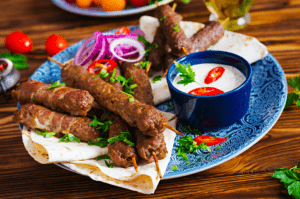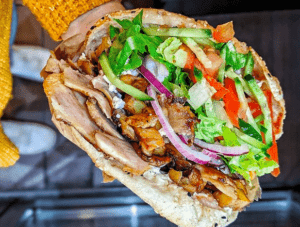 Foodies Paradise
For foodies, if the only thing you have tried from Türkiye is their ice cream, then their cuisine is well worth the trip on its own. Sample the unique flavours of each region like the crunchy taste of 'simit', a bread snack that can be found on the streets or the freshness of 'midye dolma,' mussels stuffed to the brim with rice, spices, onions and currants.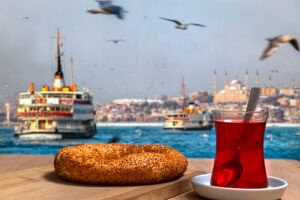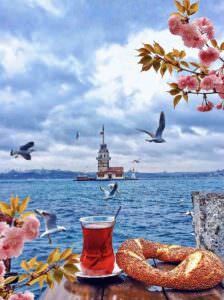 Getting There
You don't even need a visa, just a valid passport with six months validity from the date of entry as Malaysians are allowed entry to Türkiye for 90 days for social visits. All Malaysians regardless of their vaccination status can travel to Türkiye. Fully vaccinated travelers are exempted from the COVID-19 polymerase chain reaction (PCR) test. All the vaccines including Sinovac are approved for emergency use by the Ministry of Health of the Republic of Türkiye, unlike most of the European countries. Individuals who had the Covid-19 disease in the last six months are also allowed to enter Türkiye with a document issued by the relevant country's official authorities. On the other hand, unvaccinated or partially vaccinated travelers are required to submit a negative PCR test result at most 72 hours before entry into Türkiye or a negative rapid antigen test result at most 48 hours before entry into Türkiye.
You can also breathe easy because no boring hotel quarantines are needed upon arrival to the country. Türkiye has taken steps to carry out full-fledged vaccinations of tourism employees to give tourists peace of mind. Their vaccination program covers the employees of the airlines, airports, accommodation facilities, travel agencies as well as professional guides.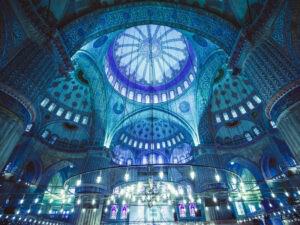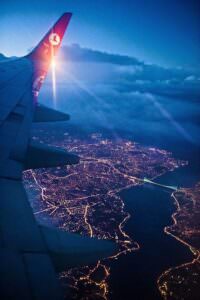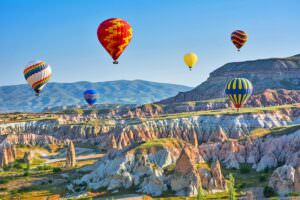 Health Matters Simplified
Before you can board your flight for your dream trip, you will need to fill in the 'Traveller Entry Form' (https://register.health.gov.tr/) prior to arrival. Prepare your personal details including your passport and flight number as well as your address for the duration of your stay in Türkiye. After filling in the form, you will be issued with a QR HES code, which is similar to the MySejahtera code, except that you only need it for certain venues such as museums and concert halls. Keep this code handy when you check-in for your flight at KLIA as well.
Most importantly, ensure that your health insurance covers COVID-19 cases and that you have spare cash on hand. Turkey is also offering its tourists a Tourist Protection Support Insurance with Covid-19 coverage; a travel insurance package exclusively designed for tourists arriving at Turkey which offers COVID-19 medical treatment coverage provides yet another assurance for tourists visiting the country.
Above all, make sure you keep yourselves regularly updated with the Turkish COVID-19 entry requirements as they change occasionally. Travelling during the 'new norm' may require more preparation than usual, but there is no time like the present to book your next holiday to Türkiye! So are you ready?!!
For more information, visit https://www.goturkiye.com/