According to global travel technology company Amadeus, the travel boom is about to unravel at the seams in 2022. After almost two years of being locked-down and locked in, travel is seeing a newfound zest with interesting new searches and flight locations emerging, as exotic as Tanzania, Costa Rica, to Lima, Petra, Incas, Machu Picchu. The quest for `statement tourism,' takes the cake in 2022.
As a Destination Influencer on the move all through my life, 2020-2021 has been the longest period I've ever found myself grounded in one place. Luckily, it has been Malaysia. With inter-state borders now open for travel, my little black book has been full of destinations and eating out locations I can't wait to savour. Fortunately, this sentiment runs merry across the travel industry too. With data now available revealing trends that will shake up the travel space in 2022, and re-define the future of the market.
These trends are:
Savoring the 'Now': Travelers will embrace that trip of a lifetime.
The old adage "trip of a lifetime" has never been more appropriate. 
Forced to sit at home for months on end, we've all had some time to reflect on what matters most.  Now that we can travel again, many of us realize that there's no time like the present to make that trip of a lifetime. Whether the dream is to finally sail around the world, go on a volcano spewing mountain hike, or, take that long-haul trip to visit relatives on another continent. In 2022 many people will finally book those meaningful, once-in-a-lifetime trips.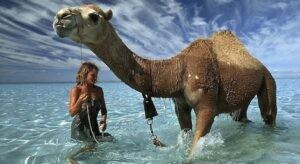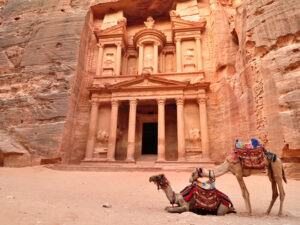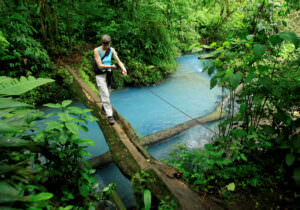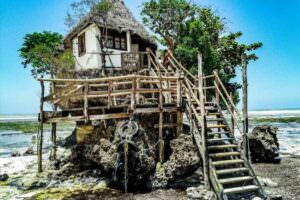 Friendcations: In large gatherings and small, 2022 will be the year of the grand reunion.
Smiles, memories, adventures created with friends = priceless.
For years now, researchers have been saying that strong social relationships are the key to happiness. If we didn't know that before 2020, we know it now. The past couple of years would have been infinitely harder without Zoom, Microsoft Teams, Stream yard, FaceTime and WhatsApp, but they are no substitutes for being able to see friends in real life. So, no surprise that 2022 is gearing up to be the year of grand in-person reunions. Keep that champagne ready.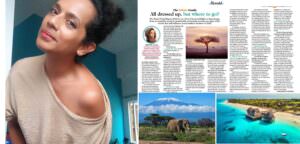 Active Ecotourism: The time for just talk is over. Today's travelers are more interested in taking action, with a growing demand for trips supporting diverse global communities.
Actions speak louder than words; our focus shifts to activity-based ecotourism.
Wanderlusters around the world are trying to square their environmental and social concerns with their passion for travel, and they're putting their money where their mouth is. Trends suggest that two-thirds of consumers consider sustainable travel a priority, and 37% think opportunities for travellers to be involved in the preservation of tourist destinations will help the industry to become more sustainable in the long-term.
Luckily, tourism operators have noticed. A growing number of operators are promising to go beyond carbon offsetting, and offer a measurable and positive impact on the environment.
For example, some tour companies offer ecotourism impact programs including the opportunity to support rhino conservation efforts in Tanzania. Habitat for Humanity has developed travel and build and global village programs, giving travelers opportunities to add purposeful elements to their holidays, such as working to rebuild communities as part of their trip, or prioritizing community-based tourism to ensure that their spending goes directly towards the local people and places they visit.​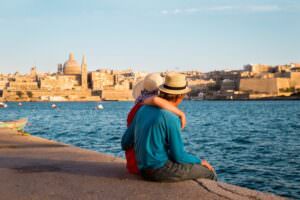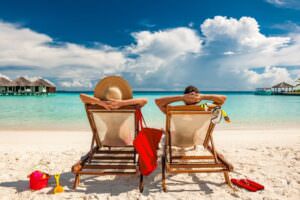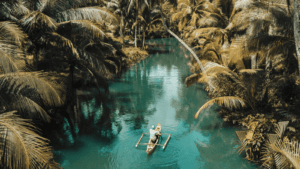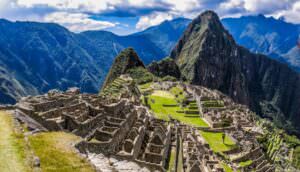 Business Travel, Ready For Take Off: Changes are on the way for the business sector, with technology ushering in expense-free mobile travel payments, along with remote work options.
The way we work has changed, and so will business travel
COVID-19 forced millions of people to work from home, but productivity remained consistent, and employers have noticed. Nearly 40% of the US workforce can now work from anywhere, and in other countries, that number is even higher. Some companies, like Spotify for example, has announced that its staff will permanently work from home.
But working from home provides even more incentive for employees to meet in person, with colleagues, and clients. Videoconferencing works well, but nothing replaces a face-to-face meeting. Data strongly supports that business travel in on people's minds, with 72% of business travelers eager to travel in the next year, and half of travelers saying they will be flying for business by the end of 2021.
Just as the workplace has been fundamentally re-thought, the same applies to how we travel for work, with the need to make travel less stressful and more efficient with expense-free mobile travel payments.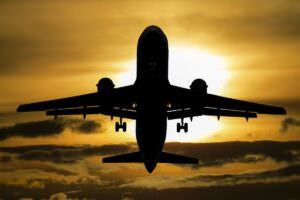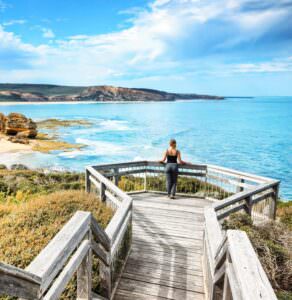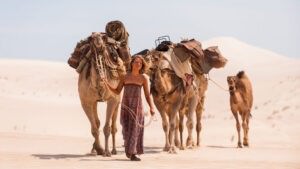 WanderlustStreaming: Travelers are dreaming of going to new destinations, inspired by their viewing habits, while tech is transforming these dreams into real-life transactions.
From Rome to Roman Holiday; consumers will find their travel "muse" in unexpected places.
This trend isn't entirely new—people have been planning their trip to Rome since Roman Holiday came out in 1953. Having spent months daydreaming from home and unable to travel abroad, let alone leave our homes, it's no surprise that people are aching for new adventures.
This relationship is so important that UNWTO and Netflix have recently partnered to publish a report that analyzes the role of movies and series as drivers of tourism. For example, in 2020, the town of Porthgwarra, Cornwall, saw 50% more tourist, thanks to the success of the TV show Poldark. Can we forget what Dil Chatta Hai did for Goa, or Zindagi Na Milegi Dobara did for Spain?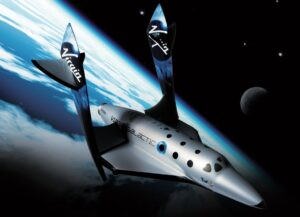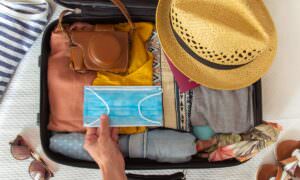 Futuristic and Fast: The return of supersonic flights and hyperloop travel links, leveraging vacuum technology, will make lightning quick travel accessible to an increasing number of people.
No more long commutes; more time to explore the world.
Imagine if you could book a trip on a vehicle that was immune to weather, collision-free, with low emissions, 24-hour operations, and speeds that transformed multi-hour journeys into minutes. This is what British inventor George Medhurst was dreaming up in the 18th century as a super-fast alternative to trains: the hyperloop, a series of low-pressure tubes powered by a vacuum to transport tiny cabins full of people or goods.
Three hundred years later, Medhurt's vision is becoming a reality. In October 2020 Virgin Hyperloop did its first passenger test in the Nevada desert, sending two people down a 500-meter track in 15 seconds, reaching 172 km an hour. Meanwhile, United Airlines is working on its own transport revolution. It recently announced plans to buy 15 new supersonic airliners and "return supersonic speeds to aviation" before the decade is out.
Excited? I so am. Can't wait to see how all of this influences travel fashion. That's for another column. Ciao amigas.
(with inputs from Amadeus, Photos courtesy Google Images)
The above article was published in the OHerald Cafe on November 30, 2021.
FOLLOW  me on IG https://www.instagram.com/etheldacosta/