"At the age of 29, a long harboured desire got wings and I started my journey as a plus size model and a body positivity influencer.
I had always dreamt of being an actor like many other Indian girls, because of the obvious reason that we grow up watching Bollywood movies, and we are so influenced by the larger than life portrayal of the simplest of things. Not to forget, the many lives you can touch as an actor. Unfortunately, I didn't have the courage to act in-front of the camera, so I chose modelling. It came easy to me. Instagram being the most convenient with the highest reach, was my first choice as the perfect platform to reach out to my audience – the plus size community in India and abroad. I started in June 2018 and got an overwhelming response from people and brands. Since, then I haven't looked back.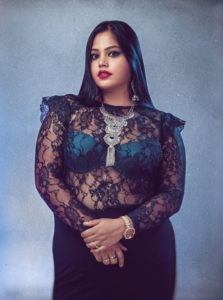 COMING UP PLUSES
"The idea to start as a plus size model started from the many compliments and comments I received from people around me. People would compliment me and say that I was really pretty for a fat girl, my dressing sense was bold for a fat girl, I could carry dresses meant for slim and sleek girls with swag, and many more. As a kid, I had always been bullied – at home, in school, at my dance school. It was traumatic as a kid to experience negativity, and I could never relate as to why my being fat meant people would hate me, not be friends with me and judge me. I knew what I had gone through and how much it had impacted my life. I wanted to stand out there for women and girls who were going through the same phase of self doubt, self loathing and hopelessness. I realised whilst growing up that we are neither defined nor limited by our size, shape or ethnicity. I wanted other people to realise it sooner. No one should be bullied and made to feel any less because of such immaterial reasons. We as a society need to mature and be more accepting of people around us, and all this starts from the upbringing. If we, as adults, respect people irrespective of their social status/shape/size/colour and ethnicity, so will our siblings and kids.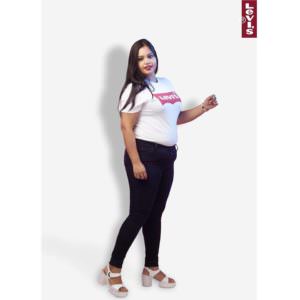 BE THE CHANGE STARTING FIRST WITH YOURSELF
In the last one year, I have come a long way. I've worked on a few print assignments with some of the best plus size brands of India – XMEX Clothing, The Plum Tree, Sloppins Fashion, Afamado, SHEIN, Unnati Silks and so on, and had the life changing opportunity of walking the ramp as the only plus size model for SHEIN.
I wish to continue promoting body positivity and be that one person to look up to when someone is going through a phase of self doubt and self loathing, because of the way they look, or, because society said that they were not beautiful or pretty enough. No one should have to go through the trauma and experience negativity and disapproval from people around, because of their identity, or, being a certain weight, colour or height.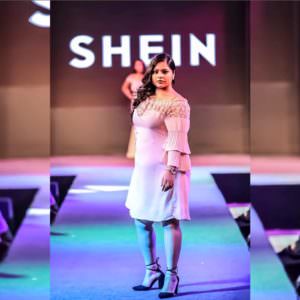 My message to all the people out there who don't believe in themselves, is that nothing should come at the cost of your mental peace. Accept yourself the way you are, this doesn't mean you cannot improve yourself. This simply means that you must first accept yourself as the person you are, and the way you look. The idea to change should come from within, with the intention of improvement and becoming a better version of oneself, and not as a punishment or burden of joining the rat race to imitate the idea of the so called perfect woman with a perfect body.
Don't be bullied. Don't be body shamed for being fat, or, slut-shamed for wearing sexy clothes. People will always feed on your lack of self belief. Don't give them that pleasure. Stand for yourself, stand for people around you! Be unapologetically you!
Here's where you can follow Sonam and show her some love : https://www.instagram.com/beautybeyondsizeofficial/ 
International celebrity Plus Size role model, Ashley Graham is all bold and love to her followers and big girls worldwide. She inspires the skinny ones to be healthy in heart, soul and spirit towards womenkind in general.
https://www.instagram.com/ashleygraham/?utm_source=ig_embed&utm_campaign=embed_loading_state_control