I had given myself the licence to combine work and party on the eve of my birthday.  I had set new goals and was going to follow them dutifully. So dressed to liven up the night, I headed uptown Mumbai to be part of INCA, and celebrate the coming together of entertainment professionals from across the country. Having pioneered music, fashion and art concepts in Goa as early as 2000 with my lifestyle media company (Think Geek Media), I found out so many I knew and worked with had flown in from across India, friends and acquaintances I met after long, and buddies who were part of my professional stories and successes. Many warm embraces were shared. The evening was going to be rocking.  And it sure did!!
https://www.instagram.com/p/B2oA5uADIzl/
INCA has been celebrating the nightlife and hospitality industry in India for the last four years through insightful panel discussions encouraging an opportunity to create a stable, sustainable and transparent scenario for bars and nightlife in India. The two-day convention and awards saw talent from across the industry and an extravagant award ceremony recognizing the achievers of the year. Chivas, my elixir of the night, set the mood, and the DJ set the beat. The night was crackling.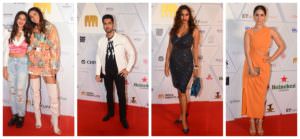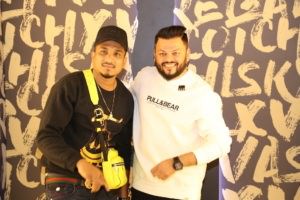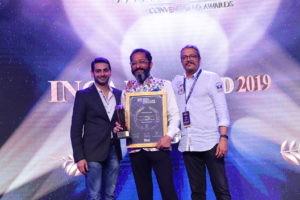 Spread over two days, the event included a series of intellectual panel discussions chaired by stalwarts like  Riyaaz Amlani, AD Singh, Nishant Jain, Ankit Jain, Pranav Rungta, Nitin Nanavaty, Sherzad Sodawaterwala, Nilesh Jayant Shahasrabudhe, Rahul Singh, Manu Chandra, Shamsh Babwani, Gurpreet Singh,  Rajendra Soni, Nikhil Chinapa, Sagar Daryani, Thomas Fenn, Kabir Suri, Anurag Katriar, Priyank Sukhija, Chef Alexis Gielbaum, Nick Harrison, Rachel Goenka, Prashant Issar, followed by a magnificent award ceremony to felicitate the best in the nightlife and hospitality industry across the country. It seems there was much to be done, and some not done enough. Policy and entrepreneurship, laws and enforcement, ideas and innovation requiring much support from the politics and governance of the times.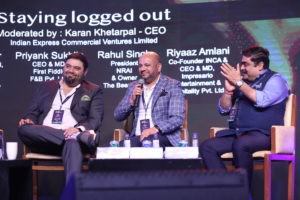 Eminent personalities from around the world such as Mr. Lutz Leichsenring (Club Commission of Berlin), Mr. Mirik Milan (Former Nightlife Mayor of Amsterdam), Mr. Ramon de Lima (Chairman – NGO Night Mayor of Amsterdam),  Mr. David Lopez (Deputy Director of the Costa Este's Group, Spain), Ms. Nino Brown (DJ/Promoter), Ms. Monica Dogra (Actress/DJ/Singer), Ms. Anya Sapozhnikova (Creative Director – House of Yes) especially travelled to Mumbai and brought their perspective of the nightlife industry from across the world to benefit the Indian nightlife scenario.
Many awards, including awards for Goan establishments, were won for excellence in quality, service, design and innovation. Now, I'm a proud Goan and I wear my badge very responsibly, so I cheered the loudest for our Goa winners:
INCA Open Air Bar of the Year – Rockpool, W Goa
INCA Bar Food 2019 – A Reverie, Goa
INCA Venue for Live Performances 2019 – Cohiba Bar & Kitchen, Goa
INCA Bar for Cocktails 2019 – A Reverie
INCA Bar for Wines 2019 – A Reverie
INCA Bar for Interior 2019 – Soro The Village Pub
INCA Café Bar of the Year – Baba Au Rhum
INCA Concept Bar of the Year – Tataki Immersive Asian Dining
INCA Debut Bar of the Year – Tataki Immersive Asian Dining
INCA Dive Bar of the Year – Joseph Bar
INCA Lounge of the Year – A Reverie
INCA Night Club of the Year – Re-fresh Club
INCA Bartender of the Year – Prabhakar Azgaokar from Joseph Bar
INCA F&B Director of the Year – Kenneth Phrebello from Sinq Hospitality
INCA Mixologist of the Year – Siddharth Shetkar from Tataki Immersive Asian Dining
INCA Restaurant/Bar Manager of the Year – Sebastian D'Souza from Cohiba Bar & Kitchen
INCA DJ of the Year – Ketan Lolayekar
INCA Promoters of the Year – Tito's Events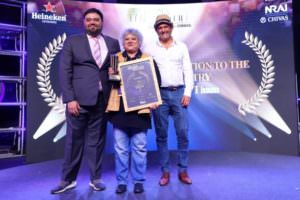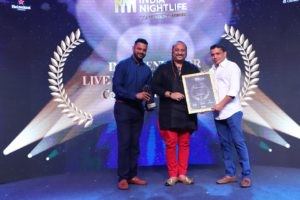 Hosted by comedienne/actor/ performer Ash Chandler and anchor/actor, Suchitra Pillai, refills at the bar, loud conversations, and repasts at the dinner lounge were plenty. Just when I was beginning to fret at the absence of women on stage – hello, women contribute to the nightlife industry and need to be seen more upstage and in the forefront – I was pleasantly happy to see Shatbhi Basu receiving the INCA Honour towards her `Contribution to the Nightlife Industry.' By and large women run the show behind the scenes, and women DJs seldom celebrated as fiercely as men. Okay, so I'm a feminist!! Let's see more ladies calling the shots, and winning them too, please.
As the night went into wee hours that actually defines the ethos of maximum city, I had some questions of my own, so I caught up with Aman Anand – Co-founder of INCA & Director of Kickstart Entertainment for the answers.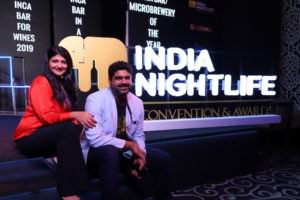 ED: How has the quality of nightlife entertainment improved since the inception of INCA? What has been its contribution to the industry? What are its guidelines for the industry?
Aman Anand: Based on my own experience and what I have gathered from the industry experts, there has been a significant improvement in the quality of nightlife entertainment in the last 3-4 years. People are more open and keen to bring in new concepts – in terms of design, theme and the menu. For example –Lord of the Drinks (Mumbai) has the longest bar in Asia, Prism (Hyderabad) has a sprawling nightclub with great urbane ambience, Dragonfly Experience (Mumbai) also has truly global appeal. Having said that, overall the cities have seen a great shift from just running an outlet for profits approach. There are many mid-sized outlets also who have pushed the envelope. Our philosophy has been to recognize the efforts of each outlet in a fair and transparent manner. Proof of the pudding lies in the fact that we keep getting more entries year on year. The nightlife industry operates in a regulated environment with various authorities involved viz. local municipality, excise department, city/state police departments etc. Despite a few roadblocks in terms of getting started, the owners, entrepreneurs and investors are very upbeat about the growth prospects.
ED: The city that never sleeps, Mumbai, forces its entertainment industry to go to bed at 1.30 am. How does INCA plan to change this, so that entrepreneurs, industry, and talent thrive?
AA: Well, these are certain guidelines that our associate – National Restaurant Association of India (NRAI) – has been trying to negotiate with the authorities, and hopefully we should see some positive results soon. The prime reason being maintenance of law and order, which we totally support. However, this cannot be left just to the law makers and enforcers alone. As citizens, we also need to share this responsibility. To address this subject, at this year's INCA, we had a special panel discussion on Safe Nightlife, for which we had the Commissioner of the Mumbai Municipal Corporation as a panelist to share his perspective. We also had another panel discussion on Responsible Drinking that had representatives from Heineken, Chivas and some leaders of the Indian nightlife fraternity.
ED: What is INCA's vision and mission in the next 3 years?
AA: In the coming years, we would like to reach out to some more cities like Jaipur, Visakhapatnam and Indore. Apart from adding more cities to our growing universe, we would continue to provide this unique platform to the stakeholders to raise pertinent matters. There are few other concepts at different stages, like an exhibition / awards for Nightlife Photography, a hospitality job fair etc. We are also exploring and assessing international markets to spread the India story overseas. So, there are a few exciting things that are in the pipeline for the next 2-3 years.
ED: What is your personal legacy you would like to contribute to Mumbai and leave behind?  
AA: Revival of Mumbai's famed nightlife and culture is definitely on top of the list. As an integral part of the nightlife and entertainment industry, I would like to see Mumbai on the global map as one of the safest, vibrant and rich nightlife destinations.
Here's to a roaring 5th edition soon. Till then, drink responsibly and be safe, people.