I had just ushered in my birthday with a bang. A delicious home cooked dinner, complete with Fratelli's red wine and dark truffle chocolate cake rang in my midnight celebration to the new life year, culminating perfectly 72 hours later at the Gourmet Passport's spirited launch of  GOURMETLICIOUS 2019 in association with CRED at Mezzo Mezzo, JW Marriott, Juhu, Mumbai.
Braving Mumbai's erratic monsoon showers, most of us invitees made it to the delicious evening , where old friends and new met over high decibel conversations and tasty hors d'ouevres, refreshed ably by Paul John Whisky, Hop Culture beers and Grover Zampa Vineyards. Serving the ultimate wholesome extravaganza curated exclusively for the city's affluent diners with impeccable taste, the 9 day fine dining festival (Sept 20-28) showcases specially crafted menus jointly curated by celebrated liquor baron (of our favourite Old Monk Rum), and fine dinning connoisseur,  Mr Rocky Mohan, and some of the most celebrated chefs of top 9 restaurants across the cities.
By the way, for aficionados of fine dining,   Gourmetlicious 2019 was simultaneously launched on September 20th across 5 cities. Namely, Delhi, Mumbai, Bengaluru, Hyderabad and Kolkata, providing foodies and oenophiles alike 9 days of  incredible gourmet delights. Inspired by current and classic trends from around the world, these menus are composed of seasonal ingredients and exciting techniques. With expectations raised high, ours was about to begin…
As the evening raced into the night, the event's host Sameer Malkani (Co-founder of FBAI), alongwith Chandni Anzar and Saloni Malkani settled us in comfortably. Our 5 course sit-down dinner of French delicacies by Chef Raphael Szurek from France was to be an experience of taste, sight and feeling. Now, I've always had a food quirk for citrus flavours (no sweet tooth for me), so I looked forward to the experience with great anticipation. And a delightful dinner of exquisite taste and texture it was.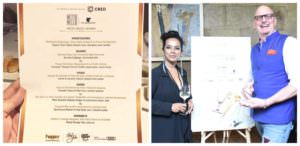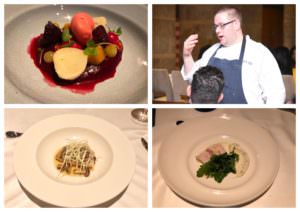 Mr. Rocky Mohan Founder, Gourmet Passport shared that, "Gourmetlicious is one of the unique concepts created by Gourmet Passport for the true gourmet enthusiasts. The idea is to move the conversation beyond 'food', 'flavours' and 'taste' to more of an experience that satiates both your appetite and curiosity, leaving you in greater awe of the myriad flavours, textures, and tastes. With our exclusive privileges at the finest dining destinations in the top 5 cities, Gourmetlicious welcomes with open arms the culinary connoisseurs and the aspirational and adventurous diners alike."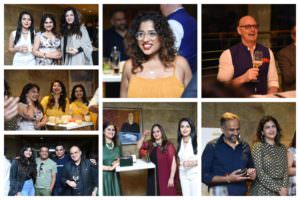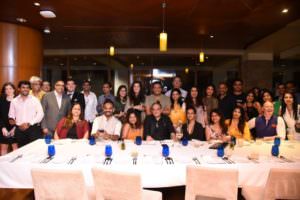 In Mumbai, 9 restaurants partner this ambitious endeavour from Sept 20-28 to create an experiential fine dinning food date. The restaurants are: Mezzo Mezzo (JW Marriott), San-Qi (Four Seasons Hotel), Arth, Souk (Taj Mahal Palace), Ziya (Oberoi), India Jones (Trident, Nariman Point), Dumpukht (ITC Maratha), Peshawari (ITC Maratha) and Ming Yang (Taj Lands End). Similarly, in total 45 restaurants across 5 cities will take their city diners through a curated culinary journey never tasted before. How exciting.
As the evening progressed with lively discussions and robust camaraderie flowing wine setting the effervescent mood, many stories of life's learning, politics, self discoveries and food were shared across the tables. Must inform my readers and diners that The Gourmet Passport experience can be booked exclusively only on the Dineout app, which is a unique premium membership program that offers unbeatable privileges and savings on food and drinks at the finest 2000+ restaurants across 10 cities.  Mr. Ankit Mehrotra, Co-Founder and CEO, Dineout added, "We are delighted to offer all our diners an opportunity to be a part of Gourmetlicious. This is a one of a kind concept across industry with the mission of making dining experiences unique for our diners."
Want to impress a date, or ignite an old love, book your experience here:  https://www.dineout.co.in/gourmetlicious