The cuisines in India are as diverse as its multi-ethnic culture. The exotic and the delicious dishes of India are marked by the subtle uses of spices and herbs. Every region has their own claim to fame dishes and different styles of cooking. The method of cooking, the flavor and their specialties change with the landscapes. Here are 31 dishes that define the cuisines of India.
1. Rogan Josh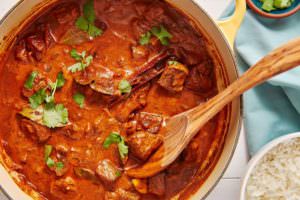 It is an aromatic lamb dish of Persian origin and stands as one of the best signature dishes of the state of Jammu & Kashmir. The dish is ideally enjoyed with steaming hot white rice.
2. Aloo ke Gutke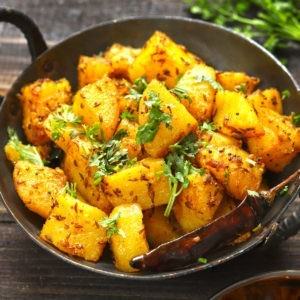 The dish is found in the local regions of Uttrakhand. It is basically potatoes stir fried in spices. It is best served with hillside cucumber yogurt and a cup or two of Indian Chai. The combination may sound odd, but that is the usual menu of a typical Uttarakhand tea-time affair.
3. Litti Chokha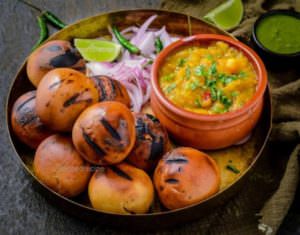 It is a common and much loved dish of Bihar, served for breakfast or as a tea time snack and sometimes even for lunch with dal. Litti is often stuffed with seasoned fried gram flour powder and baked on coal or in an oven, and Chokha is mashed vegetable, usually prepared with potatoes, tomatoes and eggplant.
4. Rosogulla/ Rasgulla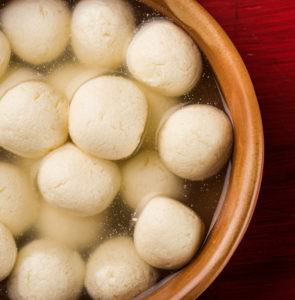 It is a regional classic dessert from the state of West Bengal. These are delicate cottage cheese dumplings, soaked in sugar syrup.
5. Dum ki Biryani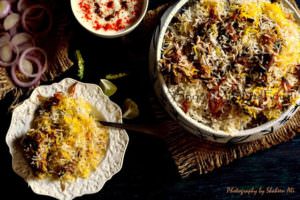 It is a form of biryani, from Karnataka. It was originated after blending Mughlai and Iranian cuisine in the kitchens of the Nizam. It is usually served with Dahi chutney (yogurt, mint, and onion) and Mirchi ka salan – a green chili curry. Baghara baingan (roasted Eggplant) is a common side dish.
6. Idli – Sambar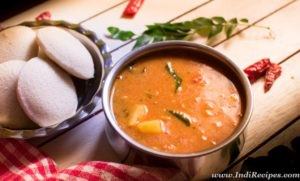 It is a traditional breakfast in South Indian households. Idli is a savory cake. They are made by steaming a batter consisting of fermented black lentils (de-husked) and rice. Sambar is a lentil-based vegetable stew or chowder based on a broth. They are frequently served with chutnies (coconut based), kaara chutney (onion based) or Spicy Fish Curries.
7. Pav Bhaji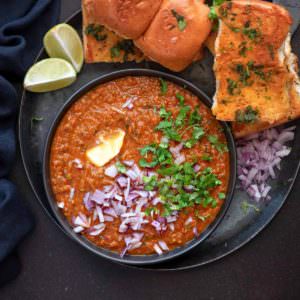 It is a fast food dish from Maharashtra. It consists of a vegetable curry (bhaji) served with a soft bread roll (pav).
8. Dhokla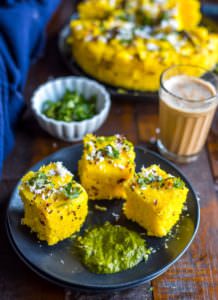 It is a vegetarian food item that originates from Gujarat. It is made with gram flour and subsequently steamed. Dhokla can be eaten for breakfast, as the main course, as a side dish, or as a snack. It is often served with tamarind chutney or green coriander or mint chutney.
9. Dal-Baati-Churma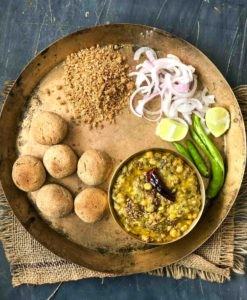 It is a traditional Rajasthani treat. It is served with a spicy dal, the sweet churma along with deep fried crunchy baatis.
10. Chole Bhature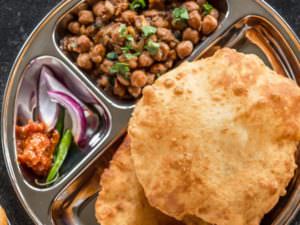 It is the unofficial dish of New Delhi. It is a concoction of spicy curried chickpeas (chole) and puffy fried white-flour bread (bhature), most often eaten together for breakfast and lunch.
11. Makki ki Roti-Sarson ka Saag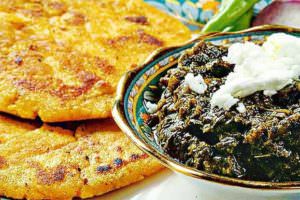 It is a traditional dish from Punjab, served with white butter. Sarson ka saag is made from mustard green leaves and makki ki roti is Maize flour flatbread. It is often eaten for lunch and dinner.
12. Meen Curry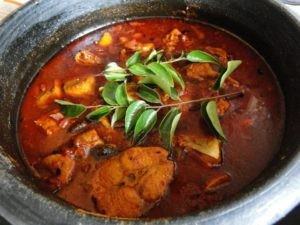 It is a type of fish curry from Kerala. It can be found in many variations, with or without coconut milk or fried or untried fried fish. Usually, Meen Curry is prepared in an open mouth earthenware pot.
13. Akki Roti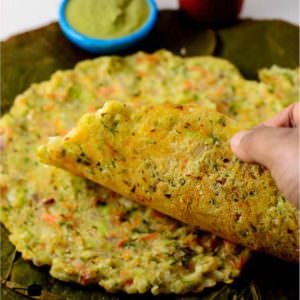 It is a beloved favourite in Karnataka. It is a spicy bread made from rice flour and served with coconut chutney.
14. Prawn Curry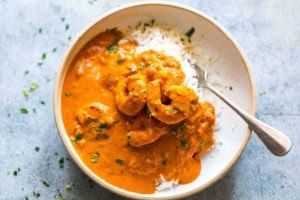 It is a famous hot and spicy Goan dish and is mainly served with rice, pao or rotis in Goa.
15. Chaat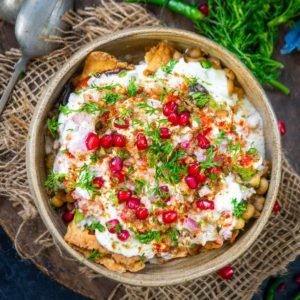 Chaat refers to a delicious savoury snack. It is typically served at a road side food stall or food carts. Most chaats originated in parts of Uttar Pradesh. The chaat specialties vary from city to city. Some popular chaat items are Pani Puri, Aloo tikki, Dahi Vada and Sev Puri.
16. Thekua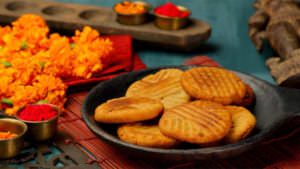 It's a popular dish in the regions of Bihar and Jharkhand. It is a revered prasad (offering to god) in the Chhath puja. It has been used as a sweet snack for centuries in these places. They are made of wheat flour, sugar or jaggery, and ghee.
17. Pitha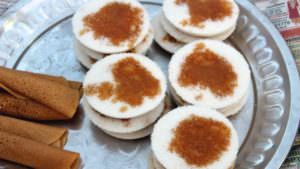 It's a popular dish in Orissa and Assam. It's basically rice pastry with different variations such as til pitha (sesame seeds stuffed pitha) and nariyal pitha (shredded coconut filled pitta).
18. Jadoh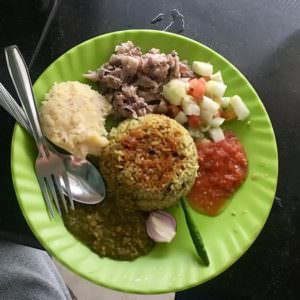 The dish originates from Meghalaya. It is a luscious pork and rice-based Khasi delicacy. No ceremony is complete without this dish.
19. Chikhvi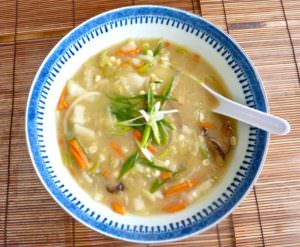 It is the staple dish of Tripura. It is made up of bamboo shoots and pork. However, the best thing about this dish is that it is made without oil. It is served hot with plain rice.
20. Sanpiau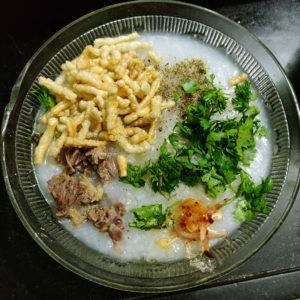 It is a staple dish from Mizoram. It is prepared with rice porridge, and is served with fresh coriander paste, spring onions, crushed black pepper, zesty fish sauce and finely powdered rice.
21. Iromba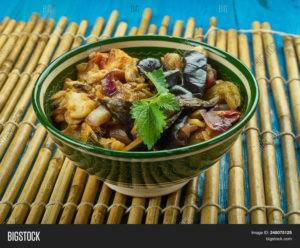 It is a trademark dish of Manipur. It is is prepared with fermented fish, mashed potatoes, fresh green leaves and blazing red chillies. It is served with rice or Manipuri Millet bread or both.
22. Phagshapa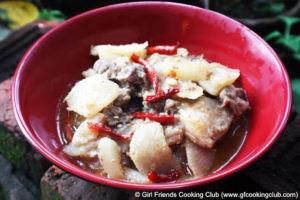 It is a Nepali Pork dish from Sikkim. It is a strip of pork stewed with radish and dried chillies. It goes really well with just plain rice.
23. Anishi Lon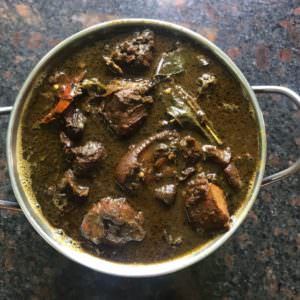 Nagaland is well known for its pork delicacies. Anishi Lon is prepared traditionally by steaming in a bamboo shoot, smoked pork dish combined with fermented yam leaves and the very fuming spiciest chillies known as Raja Chillies. The smoked pork curry tastes heavenly with steamed plain rice.
24. Zan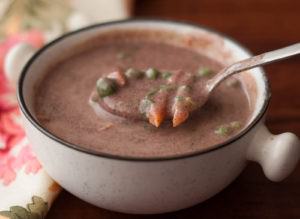 This popular dish belongs to Arunachal Pradesh. It is prepared with millet flour and boiling water. This appetizing spicy porridge can be enjoyed with green vegetables and charred meat.
25. Soya Dosa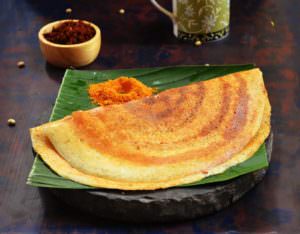 It is a typical Pondicherry dish. The traditional methodology involves combining soya milk with wheat flour with other dry spices, but there are various variations also present.
26. Dalma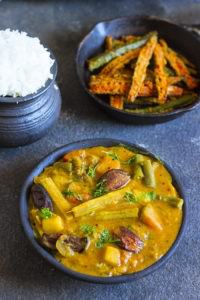 It is a popular dish from Odisha. It is made from toor dal and chopped vegetables such as green papaya, unripe banana, pumpkin, and gourd. It is among the 56 food items (Mahaprasad) offered to Lord Jagannath in the temple of Puri.
27. Red Ant Chutney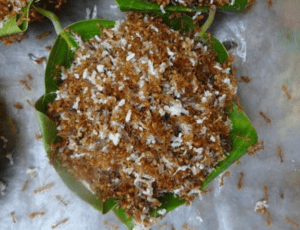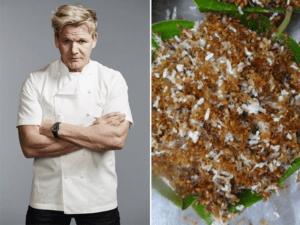 This dish can be found in Chattisgarh. This is one of the most bizarre dishes made in India. It is made from red ants along with their eggs. Don't worry, it's a popular dish in this state and you won't die after eating it. Did you know that it also made it to Chef Gordon Ramsay's new menu?
28. Sepu Badi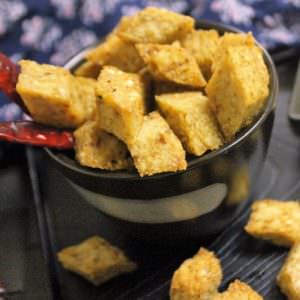 It is specialty from Himachal Pradesh. It is a spinach curry with lentil dumplings. It is served with cumin rice or roti.
29. Bhutte ki Kees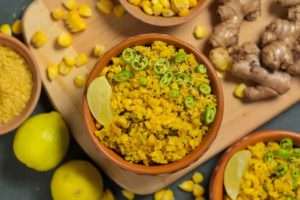 It's a street food from Madhya Pradesh. It is traditionally made by grating corn off the cob, then roasting it in ghee and spices.
30. Lassi

It originates from Punjab. It is a blend of yogurt, water, spices and sometimes, fruit.
31. Jalebi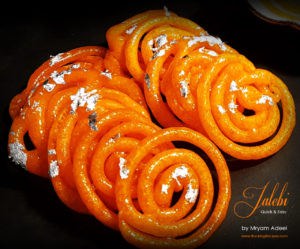 It is hard to pinpoint exactly where it has originated from. It is a melt-in-the-mouth sweet. It is made by deep-frying a wheat flour batter in circular shapes, which are then soaked in sugar syrup. It's a Mithai, you just can't resist.
Photographs: Sourced from Google