Even as the Catholic Church is working towards Ven. Agnelo de Souza's canonisation, a small room in Asia's oldest Seminary gets ready for a face lift.
A room on the first floor of the Seminary located at Rachol, a quaint village around 8kms from the commercial city of Margao, was the last address of this saintly priest.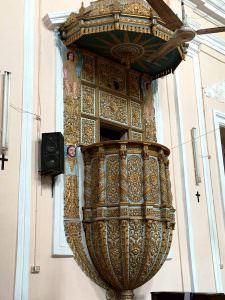 "In this room lived Fr Agnelo de Souza as a spiritual father from 1918 till his death at 5 am on November 20, 1927," reads a board put up outside his room next to a Chapel in the corner. "Fr Agnelo breathed his last in this room. He died on the day of feast of Sacred Heart of Jesus. He collapsed on the pulpit towards the end of Sermon," Fr Simiao Fernandes, priest in the Seminary shares.
The room has a silver Cross which then belonged to Fr Agnelo, also a wooden bed and a table which was used by the Venerable.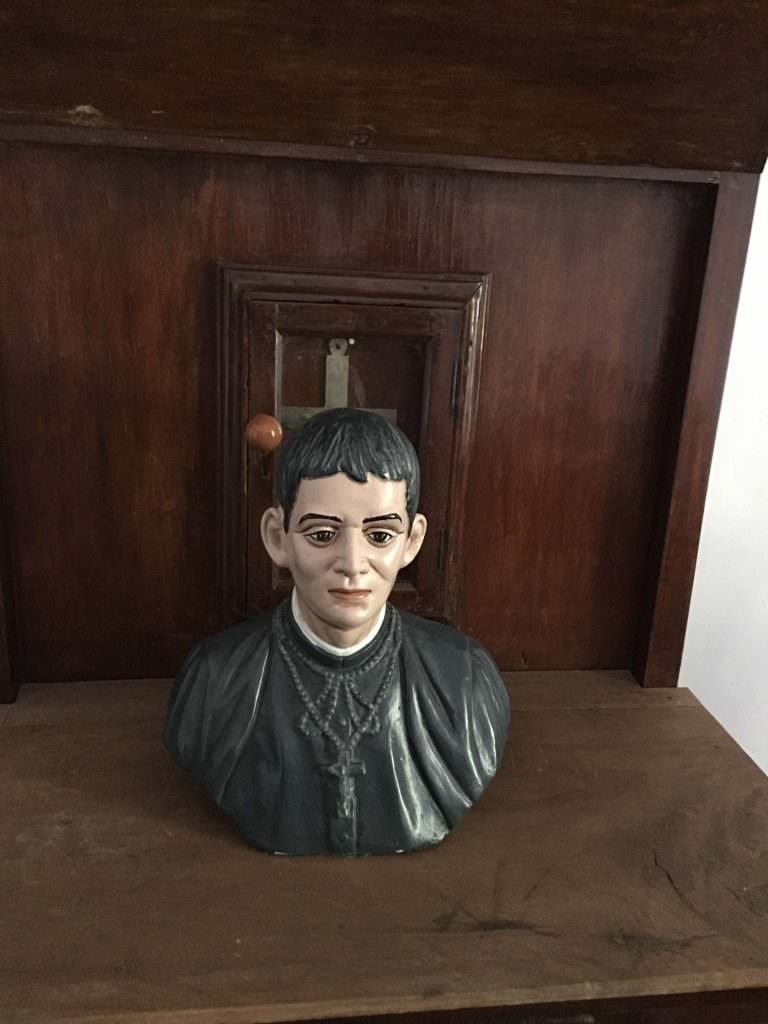 Goa, the small coastal State with 27 percent Catholic population, saw its son of soil, Blessed Joseph Vaz, being canonised last year. But the canonisation happened in Sri Lanka where his remains were buried. However, in the case of Fr Agnelo, who was born in the State's coastal Anjuna village, Goa has big expectations.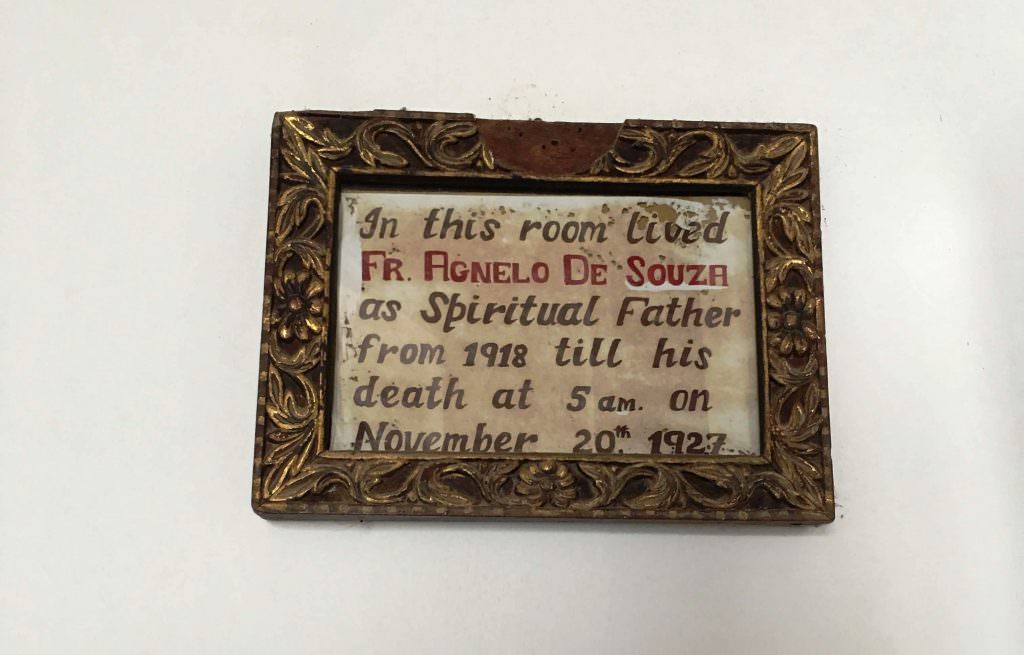 "The Pope went to Sri Lanka when Blessed Joseph Vaz was canonised. Many people from Goa also flew to this neighbouring country to witness and participate in the canonisation. We hope the Pope graces Goa for Padre Agnelo," says Franky Gomes, Attorney, Fabrica at the Rachol church.
Franky along with other parishioners have already began beautifying the area around Rachol cemetery, where Fr Agnelo was buried soon after his demise. The burial place is located just a stone's throw away from Zuari River and almost a kilometre away from Rachol seminary. The tomb of Fr Agnelo still remains to be present at this cemetery, even as his remains were transferred to the monastery at Pilar Hilltop on January 10, 1939. The tomb was erected to mark the first birth centenary of Fr Agnelo.
Pilar, a village 10 kms away from Panaji, which hosts the remains of Fr Agnelo, has already held novenas earlier last month for the Padre's canonisation. People from all walks of life flock to this scenically located Seminary to pray for miraculous. Thursday is a special day for masses at Pilar and the faithful from all over Goa come to attend with great devotion and faith. Testimonies about the miracles witnessed by the faithful, are piously read out. A weekly tabloid `Vavreadamcho Ixtt' (Workers Friend) released from the Seminary, regularly publishes these testimonies through Fr Agnelo's intercession.
Back in the Seminary, the room which was occupied by this humble Father, continued to be used by spiritual fathers till late 90s. But later, out of respect, the room was kept exclusive and now will be converted into a museum.
Fr Agnelo Gustavo Adolfo De Souza S.F.X. joined the Society of the Missionaries of St. Francis Xavier in 1897 and was made Venerable by the Vatican on November 10, 1986. A book 'Secrets To Share – In the Life of Fr. Agnelo De Souza' gives much information to intensify the cause for canonisation of this very popular Goan priest. Details of his life lived in simplicity and holiness gives much incite and inspiration to the reader. The book says that throughout his priestly life, Ven. Agnelo made his mark as a saintly preacher. That is why he was much in demand for sermons, novenas, retreats and missions. There is perhaps no village or parish in Goa that he did not cover during his sermon-preaching missions. His popularity in this field stemmed from the fact that he lived what he preached.
Some of his popular quotes are included in a chapter – `Maxims, Sayings and Letters.' "One must not leave off a good action on account of the criticism of others."
"It is not the clothing that honours a man, but his virtues."
There is much to know, learn and grow in faith through this pious priest, affectionately known to the Goan people as Padre Agnelo. With much eagerness Goa awaits to celebrate the Sainthood of this son of soil.