Celebrating the month of love, homegrown patisserie brand, Elevete Patisserie announced their Valentine's Day special treats to us. "Valentine's Day is the time for people to express their affection for their loved ones," said Kyle from team Elevete Patisserie introducing three new desserts specially designed for V Day, together with one of their best-selling desserts from 14th February to 14th March 2021.
"At Elevete Patisserie we understand most people are finding it hard to be physically there with their loved ones during this pandemic. As the saying goes, `Distance is not a barrier where true love exists. We hope to connect lonely hearts by sending a special gift right to their doorstep. Customers can count on us to express their affection this Valentine's Day with a variety of sweet treats and flowers," Kyle at Elevete Patisserie told The Stiletto Diaries.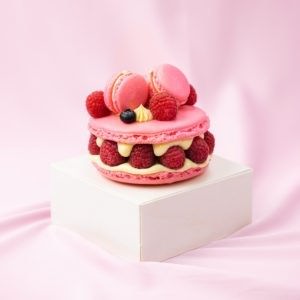 Made with a blend of soft and smooth rose buttercream with lychees slices, the Ispahan Macaron 5″ cake is suitable for your significant other. (Almond ground, Sugar, Egg white, Buttercream, Rose essence, Lychee juice, Raspberry and lychee fruits.  Weight: 0.5kg. Price: RM99 (without flower), RM157 (with Everlasting Rose Box). Allergen ingredients: Almond, Egg). Originally inspired by Pierre Herme, a French pastry chef, the macaron cake is absolutely divine.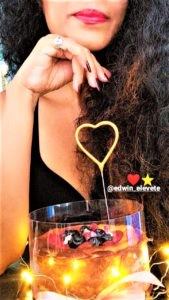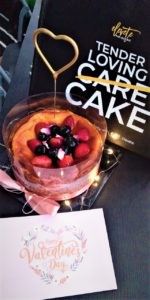 But wait till you bite into a slice of this goddess – The Baby Burnt Cheesecake 5″ with Berries (Cream cheese, Sugar, Egg, Cream, Flour, Strawberry, Blueberry, Snow powder. Weight: 0.6kg. Price: RM105 (without flower), RM163 (with Everlasting Rose Box). Allergen ingredients: Wheat, Egg) would brighten up anyone's day like lightning, as it comes decorated with dreamy fairy lights. So cute! Topped with fresh strawberries and blueberries and dusted with snow powder sugar to celebrate the sweetness of Valentine's, it could make even cynics smile in approval too.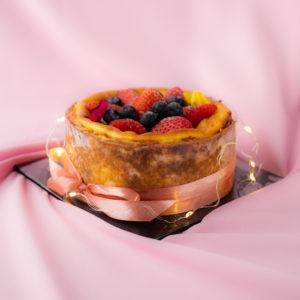 Sending a 'I miss you' text may be too simple. "But show how you feel by sending your loved ones an Elevete Patisserie's Tira-Miss-U Jar (Mascarpone cheese, Sugar, Cream, Coffee extract, Lady finger, Cocoa powder, Egg yolk. Price: RM99 (without flower), RM157 (with Everlasting Rose Box). Allergen ingredients: Egg). They also comes in twos. The sweet treat is dusted with Cocoa powder between layers to enhance the bitter-sweet taste of Tiramisu served in a jar," said Kyle. Sinful or wat???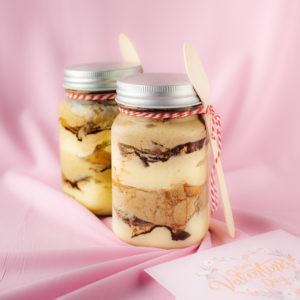 There's more. A Box of 12 Assorted Macarons (Flavour choices: Rose lychee, Salted popcorn, Salted caramel, Nutella, Honeycomb, Chocolate mint, Peanut butter, Red velvet, Ribena. Price: RM69. Allergen ingredients: Dairy, Egg, Almond. With Flower Gift Box RM 128), could just find favour with the family too 😉  "This Valentine's Day, customers can be slightly more romantic by selecting the option to pack it with an additional Flower Gift Box to surprise their partner," winked Kyle in jest. So, yes, an Everlasting Rose Box along with your treats could ensure late dinner fireworks. And well, what's life if not for love and the ever after starlights? Call us die-hard romantics.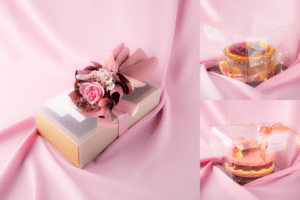 Customers can pre-order these tasty treats starting today and the delivery will be made from 14th of February to 14th of March 2021. Go ahead then, if you love them, time to show them. Happy V Day, folks.
Begin your Valentine's day with your loved ones with Elevete Patisserie by clicking the link here to order: 
https://www.elevete.com.my/collections/valentines-special.
*Pre-order 3 days in advance
Connect with us for brand collaborations, media associations, content, branding, marketing services, food/beauty/hospitality reviews and digital promotions at etheldacosta@gmail.com
Whatsapp +601161781642
Malaysia| India | Singapore