Malaysia's Pastry pin-up boy, Chef Edwin Chan never fails to surprise us. This time round, it is his massive Hari Raya Cake Collection that had us with an overdrive sugar rush. This special collection will be available till June 4th 2022 exclusively on Elevete's website. So if you've missed it, you now know where to go and get it.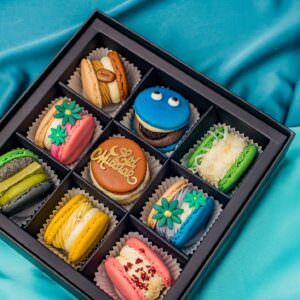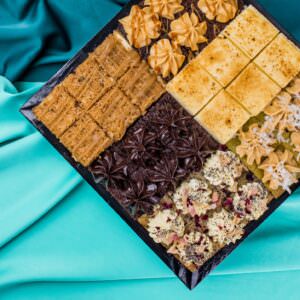 Chef Edwin says he started off with the ultimate goal of making the most sought-after macarons in town, and therefore the seasonal Aidilfitri Fatcarons to make it the highlight of his Raya collection. Inspired by popular Raya desserts, the festive flavours of coconut sago gula Melaka, pulut tai tai, and sirap bandung, the fatcarons make excellent additions to your home high-tea gatherings with friends. Cause that's exactly what we did too 🙂 And everyone loved it.
Chef Edwin has smartly also added the ketupat – Kenangan Manis – a fresh pandan chiffon sponge put together with Elevete's signature gula Melaka buttercream, bringing together the traditional and modern in one single bite. We were impressed to taste coconut buttercream swiss meringue and coconut gula Melaka chocolate truffle in the shape of ondeh-ondeh.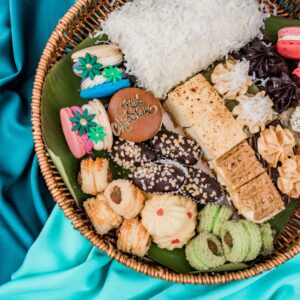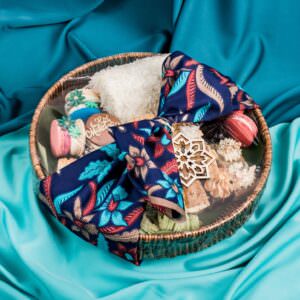 "Hari Raya is all about getting together with your family and friends. Besides preparing delicious festive dishes, have the Buah Tangan as a Raya gift to warm your guests' hearts. "Buah Tangan" means souvenirs in Malay and we have created a set of three jars that can also be gifted to guests, which is a combo of Elevete's Pineapple Tart, Semperit cookies with cherries, and Almond London," an excited Chef Edwin told The Stiletto Diaries.
Meriah Treasure also makes a comeback. "Meriah" as Malays know means 'celebrating with happiness,' with a treasure platter of six flavours of cake bites with six pieces each for the party table. If the party gets bigger, the happiness doubles with 24 pieces of each flavour also available.
We also liked the Roulade Rasa Sayang, a mid-size sharing plate of light and fresh pandan sponge roll layered with swiss meringue coconut buttercream and gula Melaka syrup. An interesting choice of pastry that brings out the familiar flavour of the traditional kuih, ondeh-ondeh. The Bunga Telang Bar, a cake version of the chef's favourite kuih – Pulut Tai Tai was also very tasteful and layered with modern sous vide kaya, pulut tai tai and light coconut buttercream.
The Aneka Aidilfitri platter  – the showstopper actually – consists of the Roulade Rasa Sayang, Meriah Treasure, Buah Tangan, AidilFitri Fatcarons, and the Bunga Kantan Macaron to create the mother of all sugar rushes.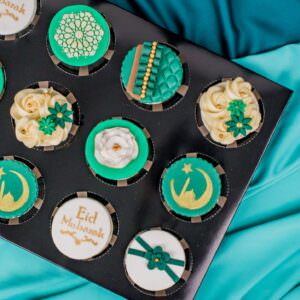 For the sweethearts — if you're dating and want to impress – the Eid Mubarak Cupcakes topped with sugar-coated Raya elements on pandan, red velvet, and butterscotch are divine, and will guarantee a second date. A hot cuppa strawberry tea is all you need to wash it down, smack your lips, and hit the shopping malls.
Order your Hari Raya collection at https://www.elevete.com.my/collections/ramadan-raya-2022.
*
*
Connect with The Stiletto Diaries for Reviews/Events/Content/Influencer Brand collaborations at etheldacosta@gmail.com
Work WhatsApp Malaysia +601161781642
FOLLOW our IG https://www.instagram.com/etheldacosta/