The move is being dubbed the biggest rebrand in the company's history, overhauling its hypersexualised 'angel' image in favour of partnering with women who are known for their advocacy in gender equality, LGBTQ+ issues and body positivity.
The new representatives also include United States Women's National Soccer Team player, Megan Rapinoe, Sudanese-Australian model Adut Akech, freestyle skier Eileen Gu, Brazilian transgender model Valentina Sampaio, plus-size model Paloma Elesser and journalist Amanda de Cadenet. The women will host a 10-episode podcast where they will share their stories. The seven women chosen as figureheads for the brand will be known as the VS Collective, and will work with the company on "collaborations, business partnerships and cause-related initiatives".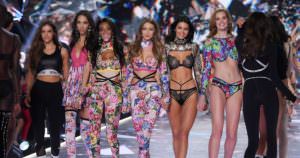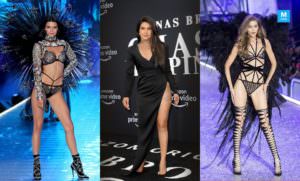 Victoria's Secret is going to be phasing out its "Angels" — supermodels who previously represented the brand at its fashion shows and in modelling campaigns. The Angels were an iconic part of the annual VS Fashion Show, which ended in 2018.
The brand has been criticised for not being body positive — unlike competitor Savage X Fenty — and being misogynistic towards its models.
The rebrand is an attempt to reestablish Victoria's Secret as a leading lingerie brand. Victoria's Secret chief executive Martin Waters told The New York Times that he did not see the Angels as being "culturally relevant" anymore.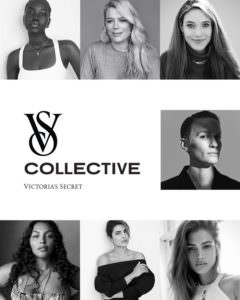 "When the world was changing, we were too slow to respond," he said. "We needed to stop being about what men want and to be about what women want." Victoria's Secret has long been criticised to catering to men's fantasies with its photoshoots and runway shows rather than women's wants.
Priyanka Chopra spoke about the collaboration in a tweet and said "representation matters." "It's crucial for us to show everyone all over the world that they matter and are seen! As a founding partner of the VS Collective and advisor to the business this is exactly what I intend to do," she wrote.
On social media, however, people were skeptical that the rebrand would help Victoria's Secret image. Hilariously, many of the detractors were men — proving that the brand had catered to men's fantasies rather than women's needs for far too long. They were critical of the representatives chosen to be the face of the brand rather than the Angels, but at the end of the day, they aren't the ones buying Victoria's Secret. Oh well!! Guess what, wake up and smell the coffee, guys!!
Inputs: Women's Agenda, Dawn.com