As travel restrictions continue lifting, Paris nightlife establishment Silencio launches a beach house this June in Ibiza called El Silencio  for global creatives looking to get back to social life, with great food and sunshine on offer.
Nestled in a serene cove in the east of the island of Ibiza, El Silencio is set against the backdrop of Cala Moli, a wild beach that was prolific in the 70s. The beach house features four main spaces, including a main restaurant, contemporary tapas restaurant by the pool alongside a cocktail bar, a private dining room and chill out area. Rich cultural programmes on offer includes screenings, music and events, in a similar vein to Silencio's much sought-after Paris club, which sounds like great news after the never ending isolation of COVID days.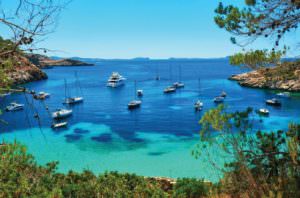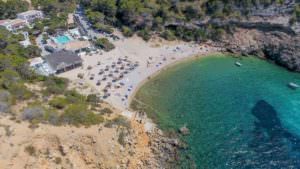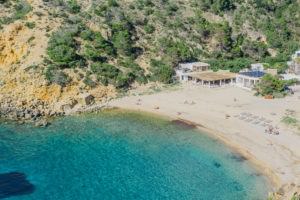 CULTURE & CONNECTION
Launched on June 16th, El Silencio will be Ibiza's newest hangout for global creatives at a time when people are seeking inspiration, revitalisation, and much-needed human connection. The new venture promises to provide space and sanctuary for locals and island visitors alike, with an eclectic mix of Mediterranean cuisine, delicious cocktails, and unpredictable cultural programming.
The new venture follows the brand's successful pop-ups during Miami Art Basel, Cannes Film Festival, Venice Biennale and London's Serpentine Gallery Future Contemporaries, and will positively disrupt Ibiza's buzzing cultural scene at a time when the island is already soul-searching about its future direction.
Speaking to www.etheldacosta.com, Arnaud Frisch, Founder & Owner of Silencio, said "El Silencio has been inspired by the island's enduring spirit; connecting people through a fun, laid-back, open ambience. For us, Ibiza is a natural destination for a new cultural hub because it's always attracted creative communities from around the world. The island is local and global, with an innate appreciation for craftsmanship, culture, and a loving and local spirit. The island's independent spirit – fused together by music, fashion, design, and art – feels both natural and familiar for Silencio."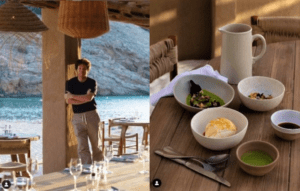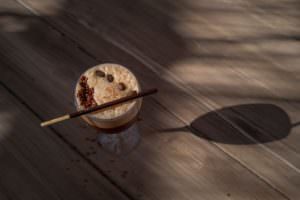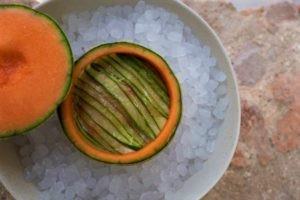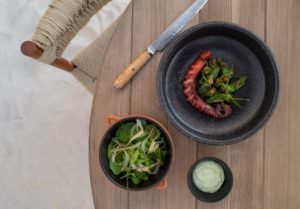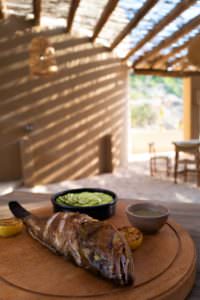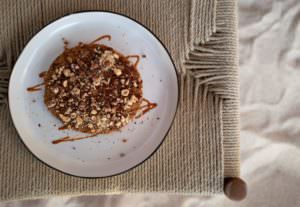 FOOD & COCKTAILS 
Cuisine will be spearheaded by ToShare, the restaurant concept created by French chef Jean Imbert in collaboration with Pharrell Williams. Cocktails will be fronted by Madrid-based bartender Diego Cabrera, owner of Salmon Guru, included in the World's 50 Best Bars. El Silencio will also be home to an immersive large-scale art installation by internationally acclaimed Ibiza based artist, Miranda Makaroff.
Following the successful launch of renowned French chef Jean Imbert's restaurant ToShare in St Tropez last year in collaboration with Pharrell Williams, the pair have adapted the concept for an Ibizan audience offering high quality street food made from locally sourced products. The beach house will also be home to a contemporary tapas restaurant by the pool, serving small plates throughout the day, including a takeaway option to make El Silencio a place open to everyone visiting Cala Moli.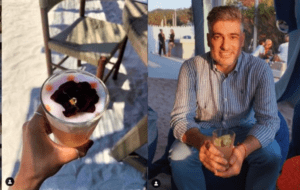 DESIGN
El Silencio has been designed by Mallorca-based architecture studio Moredesign, known for their contemporary approach to design using traditional practices and construction methods. Taking design cues from visions of the 70s, the central spaces of El Silencio offers up an eclectic array of bold designs and colours.
The design is guided by a desire to return the original beach house back to its 1970s roots, with architecture that is more synergetic with the sandy cove and unspoilt natural landscape. By contrast, the rest of the beach house has been designed to mirror its surroundings, reshaped using traditional and local materials for the two restaurants, namely sabina wood, stones, sand, and esparto light fixtures. "It is our Ode to our Silencio friends. It's the Silence our beautiful blue planet is asking for," shared Moredesign.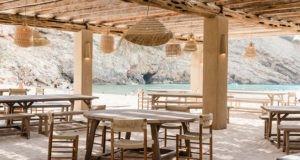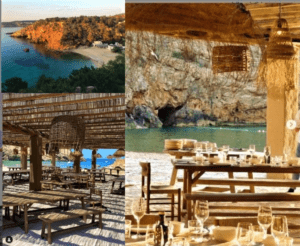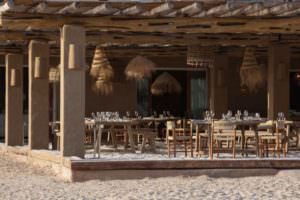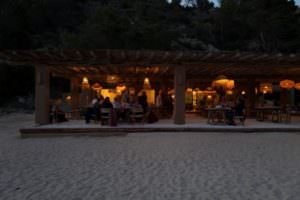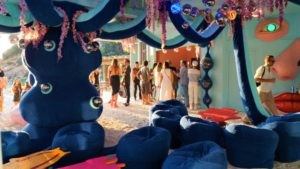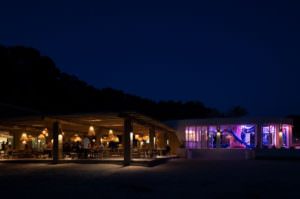 CALA MOLI
A lesser-known area of the island, Cala Moli is known to locals as one of the best secret spots to celebrate the sunset during the Ibizan summer. These storied sands are also steeped in local mythology, which will be explored over the course of the summer. The intimate location of the beach house provides easy boat access for guests wanting to moor for lunch or dinner.
The pool area is surrounded by sofa beds and will house a cocktail bar that will be accompanied by DJ's playing Balearic sounds throughout the day and into the night. Along with acclaimed DJs during the season, there will also be an exciting cultural programme of events, talks, performances and pop-ups throughout the summer.
Silencio has partnered with prolific Directeur d'ambiance Arman Naféei, previously of The Chateau Marmont in LA, to oversee Music Direction for the beach house.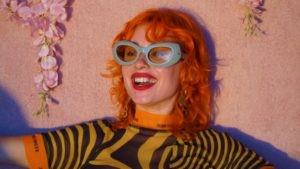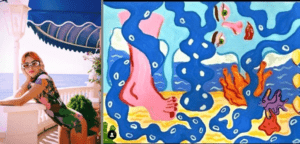 The central space of the beach house also offers a chill-out area for co-working, a charging station and a pop-up shop that will be curated by local artists from Ibiza and the surrounding islands. This space will also be home to Miranda Makaroff's large-scale immersive art installation 'The Octopus Visit', inspired by a magical encounter that the artist had while spending a day in Formentera, just across the sea from Cala Moli. The giant ocean-inspired artwork presents a playground of colour in which Makaroff's bold signature style reigns free.
"I feel so honoured to be working with Silencio. For me it's a dream to work with a team that has revolutionized culture, achieving a mix of what is modern with what is elegant; and what is intellectual with what is fun. Concepts that for some may seem opposite, but they all resound inside their clubs," shared Miranda Makaroff.
El Silencio will be open 7 days a week from noon until late
Instagram | @elsilencioibiza
Bookings open 16th June, 2021 via http://www.elsilencioibiza.com/
Email: reservations@elsilencioibiza.com
Phone number +34 676 003 059
Address: Av de Cala Moli, 30, 07830 Sant Josep de Sa Talia, Illes Balears
Photographs by Daniel Balda
Connect with #TheStilettoDiaries for brand collaborations, media associations, content, branding, marketing services, events, food/beauty/hospitality reviews and digital promotions at etheldacosta@gmail.com
Whatsapp +601161781642 | FOLLOW IG @etheldacosta
Malaysia| India | Singapore