`The only virtue is curiosity,' said cultural icon and my favourite culinary raconteur, Anthony Bourdain, as I binge watched `Parts Unknown,' drawn by his fascinating travel and food commentary on CNN. As a voyeur with a perspective, and a guest feasting and prodding the system. Another gem stays with me, `The greatest sin is living a life of mediocrity,' as world events of 2020-2022 give us ample opportunity to digest life changing events of our social, political and economic circumstances, and how as a population we have learnt to re-build life, alternatively, around the virus that has gob-smacked us on the face.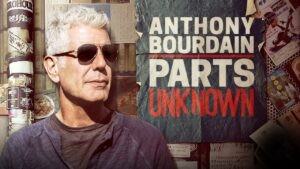 My recent travels to Dubai also presented me with a new perspective. Of a country and its people intuitively focused on understanding that growth can no longer be a singular ethnic process to profit the local, but to be built inclusively with the secular support of expats who contribute as largely to a country's economic well-being, as it do to strengthens their social and cultural integrity. It was a refreshing insight. Dubai also saw the largest tourist arrivals in the world in 2021-2022 – nudging aside Paris, London and Rome as the world's top destinations – helping the UAE bounce back ahead of time, whilst its neighbour countries still drag their feet on the `should we-won't we' conundrum.
As I gorged on delicious Iranian cuisine cooked fresh in the kitchens of my gracious Iranian hosts, Bibi and Baba Ali Memarzadeh's beautiful and bountiful home in Dubai, regaling my lunch and dinner time with fascinating stories of Iran's culinary wealth, politics, literature, their impeccable hospitality heartwarming and generous. My interactions with professionals in the F&B, Hospitality and Travel industry in Dubai were even more insightful. Solidifying my conclusion that Dubai in particular and the UAE in general, has its finger on the pulse and a head-start lead on the game. They were playing big stakes and raising the bar for the future for keeps. Example in place, the state-of-the-art Dubai Expo 2020, and the recently launched Museum of the Future, Dubai.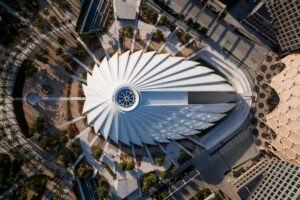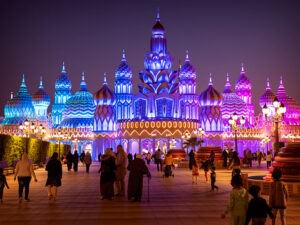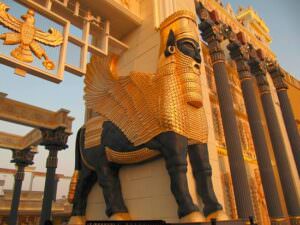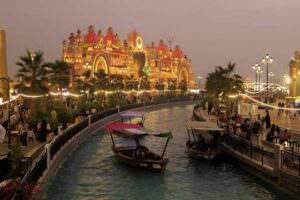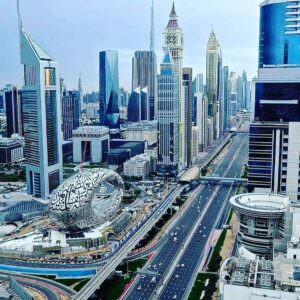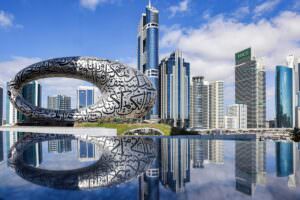 Where does that leave tourism in the Asia-Pacific then? A new report just released by The Economist Impact titled Rebuilding tourism in Asia-Pacific: A more conscious traveller?  had interesting inputs to present.
Key takeaways: 
87% of travellers in Asia-Pacific say sustainable tourism is important to them, and a majority are thinking differently about their next holiday
Conscious travel isn't about the environment alone—in fact, more travellers say social (47%) and economic aspects (41%) of sustainable travel are more important to them
Travellers want to positively benefit locals both economically and socially, and connect more deeply with local cultures and communities
Shifting traveller behaviour is resulting in a growing preference for domestic tourism, travel to rural destinations and less crowded locations
87% believe technology is either enabling or can enable conscious travel
The research based on a survey of more than 4,500 respondents in Australia, India, Japan, Malaysia, the Philippines, Singapore, South Korea, Taiwan and Thailand, states that travellers are thinking deeply about their holiday preferences, choices and actions that emphasise genuine connection with the place of their travel interest. Travel is no longer an exercise in vanity.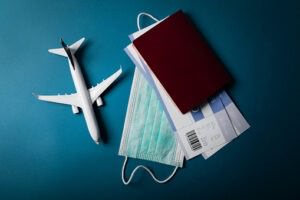 This rise of the 'conscious traveller' presents an opportunity for communities to grow their local economies off the back of the new travel rebound, and also welcome an evolving form of win-win tourism that has a genuine give-back. Point in case, whilst in Dubai I made it a point to visit the old souks and nooks of Bur Dubai – long established as the cultural hot-pot of an old way of life. Visiting each local store to eat local gourmet, purchase items of arts and crafts, and listen to the stories of a way of life that history remembers, was soul nourishing. They were deeply appreciative of the attention and patronage their old businesses needed.
The Economist Impact report also confirms that people are thinking deeply—and holistically—about sustainable travel, and the understanding of it that encompasses social, economic, cultural, community and environmental aspects. When asked what the two most important aspects of sustainable tourism are, economic (46.7%) and social (41.3%) aspects were ahead of environmental (32.1%), cultural (31.6%) and community (21.5%) considerations.
Travellers also believe that it's important to create a positive impact for locals, with 58% saying it's important they do not contribute to issues such as over tourism. A case in point for Goa to explore, and reset.  The Report further states that in keeping with their desire to travel to less crowded destinations, many want to travel off the beaten path—about half the respondents plan to travel more frequently to rural destinations that haven't caught the fancy of tourists yet. Case in point for Goa again to focus attention on promoting lesser-known travel destinations and ease the pressure on over-ridden beach tourism.
Additionally, 57% planned to travel more domestically than in the past, aiming to allocate more of their travel budgets within their countries, and flip the distribution of wealth within.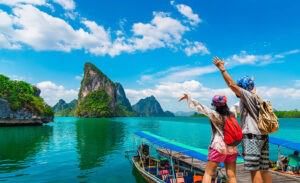 Travellers, the Report stated, are also mindful about the ways in which tourism can positively impact communities that are in need of economic recovery, and want to factor this into where they travel and how they spend their money. Which resounded with Bourdain's commentary on why travel-based TV narratives need to put the focus more on a less visible section of people who need the spotlight on them — To create dialogue, visibility and change.
My new friends in the travel industry in Malaysia, seasoned tourist guide, Jane Rai – dedicated to the cause of building a re-narrative on heritage and conservation towards a new tourism narrative – and Hospitality professional, Vimala Sivasubramaniam see this great shift as critical vision needed at the industry level to catapult stagnant tourism products with a new lease of communication.
The Economist Impact seconds this line of thought with the view that technology and information is the gateway to enable sustainable tourism. Particularly, making information more widely and easily assessable across global communities. After all, stakeholders must also benefit from the new wave of conscious travel and provide what is needed to make it a success story.
Me? My curiosity in the rebirth of sorts I experience in the travel and culinary narrative has also deepened my relationship with my craft, as a voyeur and narrator of life as it enfolds in front of me.
Here's to a brand-new start to the Year of the Tiger. May we roar!!
*
*
The above article was published in the OHerald on March 15, 2021.
FOLLOW  me on IG https://www.instagram.com/etheldacosta/