They say even hell can't stop a woman determined to rise. Such has been the story of food entrepreneur, Ankita Aggarwal, owner of WAVES Café at Mont Kiara, whose star has been rising and shining ever since she decided to go all in. I like the Die or Ride, people. Like me they spell defiance, determination and dedication to goals, even if the odds are stacked against them.
Nestled in a cosy haven of greens, a pool shaded by light and colour, little nooks for leisure, laughter springing from books, is Ankita's little paradise for discreet escapes from the city. I've been there. I wanted to cuddle up with a beer and forget the city slickers for a while. Like others who share happy memories of events and book parties, when people would meet and share gossip over cups of tea, you could hear the kitchens of the café punching orders for busy tables. One of the many reasons for second comings and repeat encores, is Ankita's home recipes and happiness inducing healthy meals curated by her for holistic lifestyles and wholesome family food gatherings.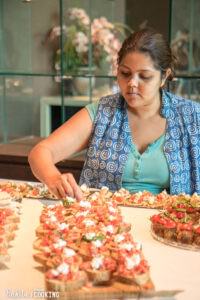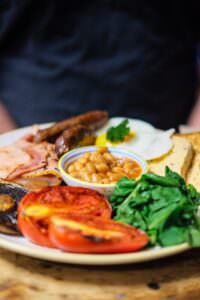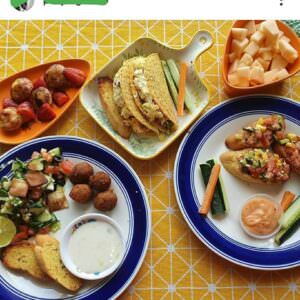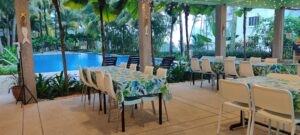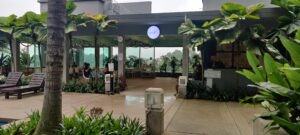 "You are what you eat," she's told me too. "It has been my driving belief during all my culinary endeavours, whether as a mom or an entrepreneur.  I carry it forward with all the dishes we serve at WAVES, because health is a priority, and a responsibility I take very seriously. Each dish is homemade and fresh per order from healthy and hand-picked ingredients. We use farm-grown produce sourced from local markets, and the menus get diverse since I believe in a multi-cultural, multi-optional, multi-dietary demographic of local, Asian, Western, Indian, Vegan and Keto tastes in our menu," Ankita shared passionately.
FOOD, FAMILY, FUNDAMENTALS 
A foodie first, home maker and gradually a food explorer diving deep with cooking classes, Ankita's own home greatly influences and drives her mission to re-create food experiences, "that are deeply inspired by how food is treated and eaten at home. Everything is made from scratch, including the grinding of spices, the little nuances that makes meals a family get-together, and I extend that same sense of family when friends and folks come over to the café," Ankita confided.
Her years of catering experiences working long hours in kitchens giving her an edge over menu planning, flexibility of choices to offer her guests, and quick turn-arounds when large occasion and big festivities demand. Easily earning herself a space in the dense restaurant scene of Kuala Lumpur, her food now is easily categorised as `wholesome, healthy and home-styled.' A quality, Ankita believes the social dining scene taught her fast, "unable to find a place that would cater to everyone's food choices, or, offer wholesome healthier food that I would be happy to feed my own family."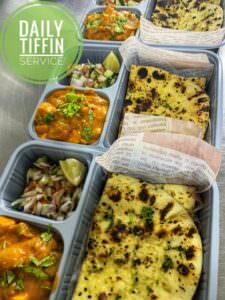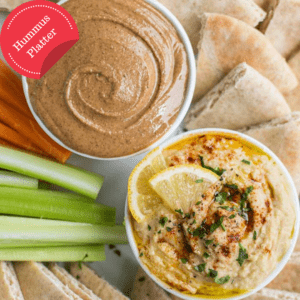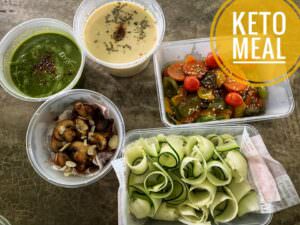 On her menu, and at her café, not to be missed are her Breakfast sections for Kids (and adults), with a fun `Nibbles' and `Sharing Platter' for movie and date nights. Vegan and Keto menus, Cleansing Challenge (August 16-22), DIY kits (burgers, burger patties, salads), daily tiffin menus that change every week with an option for a fusion tiffin, lends fun to working family meals or solo lunches.  And yes, if you have an Indian food craving, must try is Ankita's Indian street food offerings and trademark Biryanis. Yum.
What more would you ask for in Kuala Lumpur?!! Dial away your Orders at 0172608693
WAVES CAFÉ, Kiaramas Ayuria, Mont Kiara
Facebook: https://www.facebook.com/waves.cafe.kl
IG: https://www.instagram.com/waves.cafe.kl/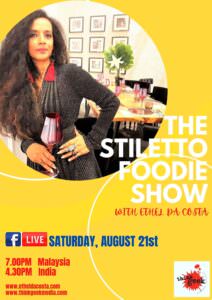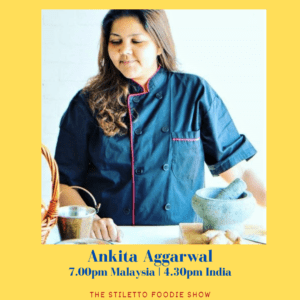 Psst!! Catch Ankita on the FB LIVE The Stiletto Foodie Show with Ethel Da Costa on Saturday, August 21st at 7.00pm Malaysia, 4.30pm India  hosted on The Stiletto Foodie page on FB. 
*
*
Connect with us for Reviews/Content and Influencer Brand collaborations at etheldacosta@gmail.com
Whatsapp Malaysia +601161781642
FOLLOW IG https://www.instagram.com/etheldacosta/