All No 1s beat to the same frequency, I'm told. Mind, Wellness, Bach Therapy healer, Ashna Ddhannak, MD & CEO of Enlightening Lifestyle, a Mind Wellness Boutique, (also a No 1) is a generous hearted lady, most recommended to add to your speed dial, for a guided direction to light at the end of the tunnel. And this love I feel for her is more than just the awesome Beatles I'm listening to 🙂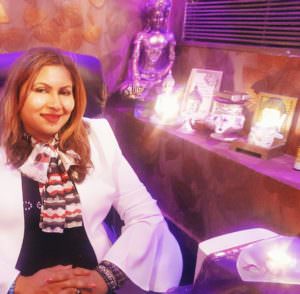 Excerpts of our interview:
On how her venture `Enlightening Lifestyle' of Wellness, Bach Therapy came about
AD: As we all know the importance of Wellness of the Mind, I personally admire and place very high regards for our Indian scriptures and a prominent verse which says, "MAN KE HARE HAR HAI, AUR MAN KE JEETE JEET."  It means that if you accept defeat from your mind, then you may lose everything in life. But if you are determined to win with a strong mind and consider yourself as a winner, you can always be victorious in life.
`I was a personal mess looking for help, and found it.'
AD: Way back before the year 2000, I had faced a crisis in my personal life with my relationships, leaving a deep trauma on my mind, body and soul.  I was unable to handle myself effectively. I was a kind of a lost soul, desperately searching for some light and direction in my life. The darkness at that juncture was so intense, that it completely affected the sanity of my mind, leaving me in a shattered state of hopelessness with a plight of victim-hood. I suffered deeply and silently on a daily basis that seemed like a slow death.
The mental depression, pain and agony was becoming so intense and unbearable, that I had to take immediate steps and action to resolve this state of despondency in order to gain back my sanity. Therefore, I immediately started my search and journey for personal evolution and enlightenment. Since I was too embarrassed to talk about this to my near and dear ones, I started to read a lot of self help books on how to overcome these challenges, along with strengthening my mind and a way to move ahead in life with courage.
I also explored through various healing modalities and therapies which could help me to overcome this disastrous state of mind. That was the time when I got introduced to the beautiful world of various Holistic and Alternative Healing modalities that brought me back to an altogether new world of extreme bliss, peace and harmony.
I started to learn these therapies and implement them, and started to see a lot of improvements and great shifts happening in various areas of my life. For around a decade and a half, I worked in top leading positions with the elite and prime hospitality sectors in India and Dubai. Though I had my fair share of fears and insecurities, and various other negative emotions, which all of us face in our daily grind, I beautifully handled it and overcame it with all my holistic tools.
I also guided and helped by many of my friends and colleagues at work, along with family and friends at home, who were facing complications and trails at different walks of their lives. They also started to see great results and very positive improvements with my guidance. By then, it had become my passion to help people to overcome their challenges and reach towards their goals.
`Through darkness, there IS light.'
AD: In 2014, I decided to quit my high paid top notch career to start with my own business of holistic setup here in India, which is known as Enlightening Lifestyle – Mind Wellness Boutique.
"Enlightening Lifestyle" is a Mind Wellness Boutique aiming to spread awareness about the "Power of Enlightenment," which when worked upon greatly helps us to transform our limiting beliefs, supporting enlightenment of our mind and life to a higher altitude. I recommend a wide range of healing modalities, holistic solutions, workshops and coaching tools that truly help one to move in the direction of manifesting your desired change.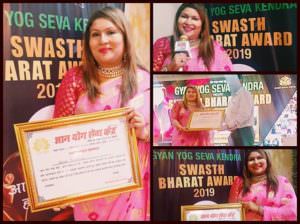 On challenges she faces as a Woman Entrepreneur 
AD: The challenges that I generally face in my profession is that I often get calls at odd hours from clients seeking help, especially when someone is distressed and needs urgent help and counselling. Most of the times they become like an extended family and seek frequent counselling for even simpler stuff. For which I have started to encourage them to learn self healing, so that they become more independent in their life to handle situations when they are alone, or, also work without an expert's help.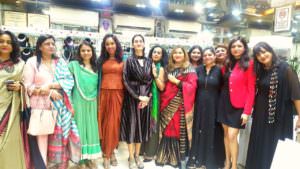 On her approach towards holistic speciality and professional guidance
AD: My speciality is to work on the Mind and Soul level of one's consciousness, as it's like addressing a challenge or a concern from its grass root. I primarily use Osmic card reading like an inspecting tool to gauge from where the problem is emerging, and to what level has it affected, and what is lying further, to understand what is deeply going on with a person and why is he / she facing certain patterns or situations in life.
Once this is identified, a number of remedies are suggested to start recovery, beginning emotionally to help improve their situations. For e.g Bach Flower remedies and Aromatherapy is one if the first handy tools in my kit to be suggested to a person to get some immediate relief in order to help control their negative emotions, and to help them cope up with stressful circumstances.
The next step comes for clearing their physical space from clutter, and use best Vaastu and Fengshui tips for their homes and offices, thus helping them create more better peace and harmony with the rest of the people around them. Which not only improves relationships with others, but also brings about a pleasant atmosphere.
Personal and Business Numerology is simultaneously suggested to escalate the luck factor, and correct and balance the negative vibrations held earlier in their names, as it helps to bring grounding and stability in one's life. Other tools are Sound Healing, Crystals  and Luck charms in combination to enhance positive vibrations in one's auric field, which helps them to gain confidence and strength to move ahead and resolve their challenges to the best of their abilities.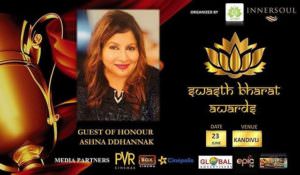 Ashna has also been a writer with the REPORTHER Magazine (India's First All Woman's Newspaper, Panelist with the BE ATTRACTIVE Magazine, In house Holistic Coach with Lineology – Online Astro Holistic App and former Vaastu Expert & Columnist with Architectural Digest – CONDE NAST Publications. Several awards, accolades and citations dot her business desk, infusing her personality with an aura of sunshine, laughter and compassionate empathy towards healing. Having been there herself, she knows how the shoes bite, making her my `go-to' on speed dial mentor, alright. Here's wishing you a life of completeness.
"ENLIGHTENING LIFESTYLE" Miind Wellness Boutiique, 2nd Floor – Store No – 109, Opposite – Inox Cinemas, Rraghuleela Megamall, Kandiwali West, Mumbai.
Email :   ashnaddhannak3@gmail.com / Website: www.ashnaddhannak.co.in  /  Contact : + 91- 9920933226
Follow my Insta stories/posts @etheldacosta 
Write to me at etheldacosta@gmail.com