In our discovery and experiences of South East Asian food – never enough the sheer variety that we have yet to taste, but marred by continuous lockdowns – discovering brands and products that are truly married to promote good health by combining virtues of tradition, bringing elements of the East into food and beverages, has been a revelation.
On one such a sojourn, we met BETU Malaysia – its name endearingly derived from `Beta' meaning child in Indian Hindi. Believing strongly in the ancient Ayurvedic philosophy of nurturing the body as a vessel through healthy food, thus creating mental, physical and emotional well-being, BETU believes their products epitomise, "When your food is wrong, medicine is of no use. When your food is right, medicine is of no need. " The Stiletto Diaries got curious to know more.
A CSR initiative of FILVACCO (M) SDN BHD, Malaysia, BETU has been passionately nurtured into a community driven enterprise by Lilly Wong, Co-Founder and Wellness Food Essentials representative who drives the brand's enduring mission towards empowering holistic wellness, founded on the values of Ayurveda.  Providing a platform for individuals to gain a source of livelihood, now challenged by the current pandemic, Ms Wong also fuels the community's `give back' mission with singular minded passion.  "We are just not a product, but a process to empower individuals to achieve some financial goals for sustenance during these unprecedented times. We set up this platform for those who are looking for a continuous means of livelihood, as we want to help those who are in need," Ms Wong shared with us.
Among the many BETU products that we checked out, 11 basic food essentials form the brand's foundation that brings together Nature's good healing ingredients to support holistic health, whilst also serving community well-being. Popular among these are Tualang Honey, Royal Jelly, Red Palm Oil, Chilli Garlic, Bentong Pure Ginger Powder, 100% Turmeric Powder, and a range of assorted Premium Rose Tea, Hainanese Coffee, Chocolate White Coffee, Chao Ji Cha 4 in 1 Tea, including Organic Mix Vegetable Noodles safe even for babies (7 months and above) to consume. "Each product," Ms Wong explained to us, "Has a high nutritional profile packed with vitamins, minerals and phytonutrients. They combine to offer Nature's antioxidants to maintain, protect and boost defences against infection, and promote a robust immune system."
All ingredients for the product line are personally sourced by Ms Wong, in collaboration with local manufacturers. "Helping local producers and at the same time promoting Malaysia made products is a core give-back," Ms Wong clarified.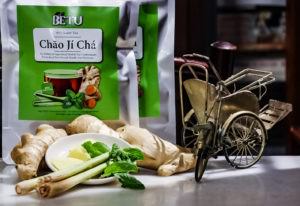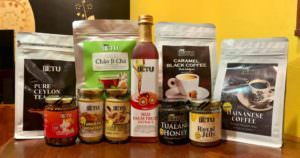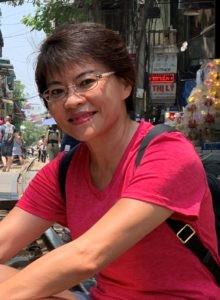 Over a cup of hot Chao Ji Chai, BETU's 4in 1 super tea and the tropical rain pelting the roof, The Stiletto Diaries  sat Ms Wong down for a short interview:
What is the core brand and product philosophy behind BETU?
Ms Wong: BETU in Punjabi means 'Child' – BETU is a brand name built for the love of every child / individual in every step of their growth to ensure they are constantly well nourished for their continuous growing wellness.
BETU is also a CSR Project whereby we give back to society through NGOs as our beneficial partner(s), and seek to empower individuals economically who are being challenged by the current times to be BETU's Agent or Reseller.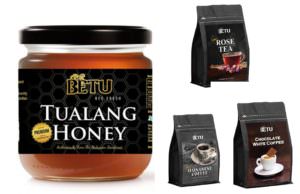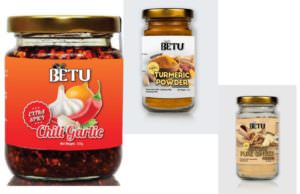 The pandemic has put the focus back on Health as Wealth.  How does this new conscious way of life reflect into your own way of life and food products?
Ms Wong: As an ancient ayurvedic proverb says, "When your food is wrong, Medicine is of no use; When your food is right, Medicine is of no need," BETU 11 basic food essentials are designed to maintain and strengthen everyone's wellness. At the same time, we want to  empower individuals to be strong and positive during these unprecedented times.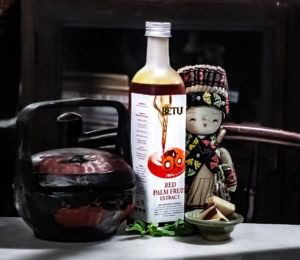 Where do you source your ingredients from and how do you educate your customer to align with your philosophy?
Ms Wong: BETU ingredients are all sourced from Mother Nature.  Among the many BETU products like Tualang Honey, Bentong Pure Ginger Powder, 100% Turmeric Powder has high nutritional profile packed with vitamins, minerals and phytonutrients. Together they combine to offer nature's antioxidant that works  effectively well in providing the mechanism for the smooth functioning of our body. With society being more health conscious now, we hope that "wellness' becomes the key priority.  BETU will continue to strive to provide premium quality products with high nutritional profile and value for your money, so that you can "Take care of your body, and your body will take care of you."
 Who is your ideal client and where are your products currently available?
Ms Wong: "BETU's 11 Basic Wellness Food Essentials (Products) are for every individual, sold by anyone for everyone." BETU is currently available through https://linktr.ee/betumalaysia FB, Shopee, Lazada or directly at  WA: 017-2130425.
*
*
Connect with us for reviews/content and Influencer Brand collaborations at etheldacosta@gmail.com
Work whatsapp Malaysia +601161781642
FOLLOW IG https://www.instagram.com/etheldacosta/