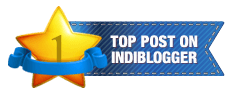 Heavy rain and Mumbai's erratic wet spells didn't hold me down from heading uptown to Famous Studio, Mumbai, to witness 13 designers – 8 from the Mumbai and 5 from Istituto Marangoni's international network– showcasing their work on the heels of completing two highly successful years of fashion education at the Marangoni hallowed design halls.  So, decked to turn heads, I bravely ventured out into the evening of fashion and flash-bulbs.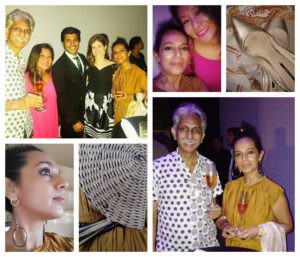 Hosting 'No Boundaries', a special fashion show that showcased the best of their international designers, as well as the most promising talents from the Mumbai school, the evening was energetic, the company eclectic, and the talent on ramp definitely making a statement for an exploration for identity. Inspiring, since youth is about creating your own path in conjunction with your self expression. Which was aplenty, as the ramp burst with colour, each collection making a play for technique, sharp silhouettes, edgy textures and embellishments, infused with a wide design spectrum of cultural influences.
Absolutely impressed with the large safety pins holding a jacket together, or, a hand clutch, street fashion inspired long layered jackets, moody white and blacks, androgynous skirt trousers by the very talented – and my favourite – the 22-year-old designer Natalia Esteve from London, hometown Mexico. A strong, effective statement of personal emotion, fabric as if scribbled with personal notes of survival and affirmations. She also won the Cross School `Designer of the Year,' award. Her collection  'Sois Sage Ô Ma Douleur' (Be Wise Oh My Pain) was a self-portrait telling the story of identity through addiction or concealment of the self. "From the seduction, to being caught in a never-ending cycle of self-hatred and oblivion; to the encounters with ourselves in, the realization that we are so much more than we told ourselves, the `you 'behind the facade," as she told the audiences. So much maturity, confidence and self assurance for someone so young. Brava!!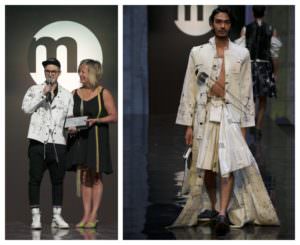 My other favourite was Wang Di (Shanghai), whose collection, 'Cyber Oriental', drew inspiration from the animated film "Ghost in the Shell" by Oshii Mamoru in 1995. The wonderful combination of traditional oriental culture combined with modern technology inspired the  designer to combine Japanese traditional culture with modern functional sportswear.  Individualistically modern.
Other best designers from international schools included Pietro Fadda (Milan) with 'Nextodus – A Modern Tale of Escape.'
Yiju Kim (Paris) with a collection titled 'Childhood.'  
https://www.instagram.com/p/BzKyUJ-IKy3/
And Mana Jinyang (Florence) with 'Counter-Flow.'
https://www.instagram.com/p/BvUH4vNBMz0/
The school of Mumbai was represented by Tanushka Joshi who showed her collection, 'Reliquiae', a collection inspired by Tyler Thrasher who makes fossils sparkle; Khushboo Banthia with 'Senses'; Rafat Kazi with  'Dystopian Glamour' paying homage to a fusion of dystopic themes with an extravagance of the glam and sci-fi-focused works of artist Lee Bul. Zeba Basha's  'Dawn of the Sea' took inspiration from ocean waves as well as the transparency used in the Renaissance Era.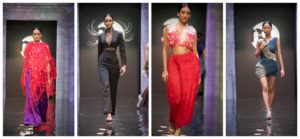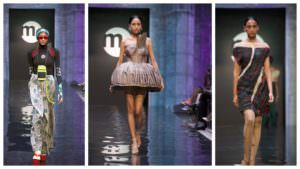 Suyash Soundalgekar with  'Epsilon,' a collection looking into a future defined by man and machine.  Shivani Parikh with resort-wear  'Tethys' inspired from a growing concern over the health of our oceans using up-cycled plastics in her collection. Niveditha Rajmohan with  'Once Upon a Time' inspired by modern fairy tales with no perfect endings. Cute and smart I thought. And Antoinette Fernandes with  'Bare Ground'  aiming towards change and up-cycling sustainable fabrics.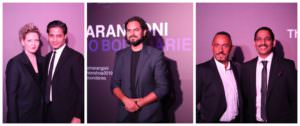 Sitting front row with us was Guest of honour, Bollywood actor Soha Ali-Khan, India's designer maverick Rahul Mishra, Mr. Roberto Riccio, Group Managing Director – Istituto Marangoni, Mr. Michele Galliano, Managing Director of Rilievi Group, Mr Tarun Pandey, Chief Operating Officer (Indian Sub-continent), Diana Marian Murek, Director of Education, and Raul D'Souza, Marketing Head, Istituto Marangoni.  
Rilievi Group, a leading company in handmade tailoring and embroidery for the haute couture industry and Jacob's Creek Sparkling Wine were partners for the event.  What a beautiful, lovely evening as the wine flowed, the music hit a high note, and conversations turned animated. All the best to a brave fashion future to all the winners.
Connect with me for fashion shows/reviews : etheldacosta@gmail.com