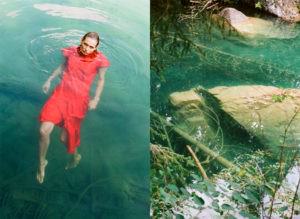 One of my favourite go-to brand for clothes, accessories, bags and shoes for as long as I can remember, is ZARA. I can be faulted for my bludgeoning wardrobe with more clothes than space to walk (guilty as charged), but I'm happy nevertheless 🙂 This particular September collection Care for Water capsule collection drew me like fish to wave, for a cause that is close to my heart – saving WATER.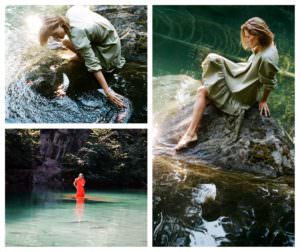 In collaboration with Water.Org, the ZARA Care for Water collection exemplifies the beginnings of its support partnership with Water.org, to create a water-positive impact on organic cotton communities and preserve fresh water resources. We all know that fresh water depletion on account of climate change, global warming, pressure on natural resources is a great cause for worldwide concern, pushing the  fashion industry towards a more sustainable path forward.  Hence, all the garments in this collection, ZARA states, "Have been produced taking care of water management, with materials and technologies that help us reduce water consumption and preserve freshwater resources."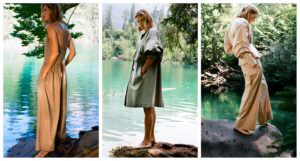 This collaboration sees ZARA supporting Water.Org to extend the power of micro-lending to organic cotton farmers taking part in the Organic Cotton Accelerator (OCA) programme in Madhya Pradesh (India), enabling them to meet their household water and sanitation needs. The garments in the Care for Water collection have been produced with organic cotton, designed with a fluid sense of comfort focused styling and garment structure, that makes it perfect for all season wear. Voluminous sleeves, comfortable jumpsuits, trench dresses in a colour palette of sand, teal, white, moss, denim (WOMAN & TRF divisions) . Breezy, feminine and sustainable fashion.
In collaboration with other sector organisations, ZARA is one of the founding partners of the Organic Cotton Accelerator (OCA), an initiative supporting organic cotton farmers to ensure that the organic cotton sector grows in a sustainable way that benefits everyone—from farmer to consumer. "The natural farming techniques used to produce it only use natural fertilizers and pesticides, a water-friendly process that helps preserve freshwater resources. Zero Liquid Discharge factories allow us to recover and recycle water, reducing to the minimum the water consumed during manufacturing," ZARA states.
These sustainable processes (of using natural fertilizers) not only reduce CO2 emissions and help preserve local biodiversity, but by using natural farming techniques farmers can combine the cotton with other crops such as turmeric, oranges or tomatoes, among others. This crop rotation helps them manage their fields on a more profitable way, having productions during the whole year, while preserving soil fertility.
More on ZARA, OCA and Water.Org transforming lives of 4,000 organic cotton farmers in India, click on the link: https://www.inditex.com/en/our-commitment-to-people/supporting-communities/water.org-programme/madhya-pradesh 
Photographs: ZARA
For fashion show/reviews/collaborations, contact etheldacosta@gmail.com