For some of us experiencing lockdown in Malaysia, the ambulance siren is a chilling reminder of what lies beyond the walls of our confinement. Life is such, under these unpredictable circumstances. And yet, defeat is never the option for those who believe in the truth of hope. This hope fought bravely by first responders of Malaysia, alongwith health care talent the world over. So, my first respect goes to those who put their lives on the line, to save other lives. And then, there are some moved by acts of humanity.
This is one such act I was recently privy to personally.
Courage is always a sign of character. Especially when people dig in their heels and persist, instead of giving up in the face of adversity, or, running away at the first sign of a challenge. So when COVID-19 hit us all in the face without a contingency plan in place – while populations and governments the world over first panicked, and then receded to combat mode later — a humble tour guide in Malaysia decided to take some control over his own Universe. To make things right for himself, and his fellow fraternity.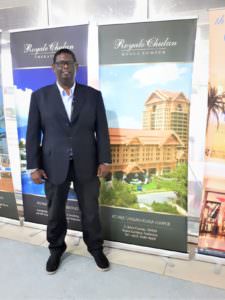 Meet Malaysia's Povan Ramiah, a local citizen born and raised in Kuala Lumpur, and a licensed tourist guide from Puchong, who has been making his life's living showcasing Malaysia's beautiful natural and historical heritage to travellers since 2011. Humble and down-to-earth, Povan's world turned topsy-turvy when Malaysia decided to enforce a nation wide Movement Control Order (MCO) post mid March, which also meant discontinuing flights in and out of Malaysia, and therefore a definitive shutdown on all travel and tourism establishments across the country. We all know that the hardest hit have been small scale entrepreneurs, professional freelance service providers, and home driven business owners, who have taken a major beating with this lockdown. Shaken, but not quitting, despite the panic that set in following the lockdown, Povan got to work with a signature campaign. Convinced with the sole aim that his voice mattered, and therefore willing to stick his head out (so to speak), Povan decided to bring the Malaysian government's attention to the plight of his community on their loss of livelihood. A long shot one would say. But not everybody bites dust easily!!
As his signature campaign gained momentum across social media groups, from the first 5 signatures to garnering 7,000 odd signatures within a fortnight – I being one of the signatories of the campaign as well – the Malaysian Prime Minister and Ministry of Finance, Government of Malaysia, took cognisance of the grievances and stepped in support of the Tourist Guides, announcing a financial relief package to tide over the situation. "So far, 11,000 names and details have been updated, while another 6000 names will be added to the list shortly," Povan informed me. "With almost 30% of the tourist guides having received RM 600 as of last week," Povan added. The total number of Tourist Guides in Malaysia is approximately 17,500.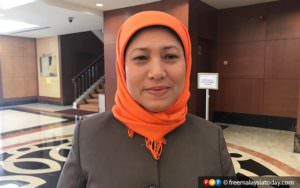 It should be noted that following the COVID-19 outbreak, Minister for the Tourism, Arts and Culture Ministry (MOTAC), Datuk Seri Nancy Shukri had clarified that the "Tourism industry players such as hoteliers, travel agents as well as food and beverage businesses, suffered an estimated losses of RM 9 billion in the first quarter of the year." Disbanding the very popular travel campaign Visit Malaysia 2020 (VM2020) following the outbreak, Minister Nancy had also mooted an action plan "to revitalise the industry and ensure the well-being of Malaysians whose livelihoods depend on this industry. Such as business owners, employees,vendors of the hotel and tourism industry, bus operators, traders, tour guides and taxi drivers." All Tourist Guides come under MOTAC, Ministry of Tourism and Culture, Malaysia. "We get our license from MOTAC. However, we are required to register and be a member of certain associations i.e. KLTGA, SGTGA, PTGA, BMTGA etc., depending on which area we are from, like a State or country," Povan further explained to me.
Povan's successful signature campaign is one shining example of what the common man can do, fuelled by conviction and purpose. It inspired other affected agencies to also seek attention towards their plight.  I caught up with Povan over tea to underlay the success of his campaign, and what it means for his community.
Excerpts of our conversation.
Ethel: Congratulations Povan. Can you give us a brief history of your career as a tourist guide?
Povan: I started as a Tour Guide back in 2011. It was a decision taken based on my interest and passion for Travel, Culture, Custom and History. Otherwise, I am from the IT background.
E: What makes Malaysia so special as a travel and tourism destination ?
P: The climate, diversified culture, rich history, hospitality and variety of food.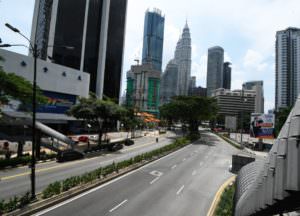 E: Can you detail problems faced by Tourist guides on account of COVID-19 and the effects of the extended lockdown on inward and outbound travel ?
P: Tourist Guides were the first sector affected very badly during the break of COVID-19. Our profession solely depends on tourist arrivals, especially from China, India and Europe. Our profession does not have permanent or regular monthly income like other sectors. 95% of Tour Guides are freelance workers, and hence are not employed. So, if there is no job/assignments, that means no income. Some were jobless as early as December 2019.
E: Your signature campaign to raise awareness and seek government support for your professional community was a big hit. Tell us how you went about it, and the success of this campaign.
P: I got the urge and compassion to do something for my Tourist Guide community from my own sense of humanity. We also have families to support. I did not see any results or action taken by the Council or other Tour Guide associations. So, I decided to run a signature campaign to get the relevant Govt. Departments attention, and at the same time assure the Tourist Guide Community that something is being done. You have to be the Change you want to see in the world, so I took this initiative. The signature campaign got the support of over 6000 signatures and almost 1.8k shares on Facebook and other social media channels.
I also would like to highlight that like me there were many others who have had emails and messages sent to MOTAC, and other Government officials to look into the plight of Malaysian Tourist Guides. One of the Tourist Guide Council, MTGC headed by Jimmy Leong as President, has also sent emails, made calls to the Ministry of Tourism, including the heads of departments to look into the plight of tourist guides. Others joined in as well.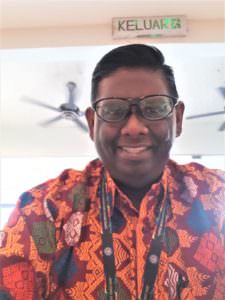 E: How do you see the fallout of this current situation on your career and the current economy ?
P: The current fall out has affected me and my fellow compatriots very badly. It will take at least another year or so for the Tourism industry to gain back its momentum. Until then, all of us will have to start looking for alternate jobs. Some of us have now gone to work as security guards at condos and apartments. We have families to be fed. The economy will take a long time to recover. We see high inflation plus a surge in prices on essential items, like rice, vegetables, basic essentials and so on to deal with.
E: What has been your mantra to stay positive each day of the lockdown ?
P: My only mantra each day is to stay positive, stay safe, and look for alternate activity to earn income. Help others to earn extra as well, and post relevant information on the efforts, process and progress of our community.
E: What is your advise to other fellow tourist guides and small scale entrepreneurs in Malaysia?
P: Stay Safe and have faith. All will be well soon. Hope and love will prevail in the end.
While Povan and his community pick up pace to move forward, and travellers around the world wait to take to the skies again, here's wishing good health to all of my readers. This too shall pass. Stay healthy, people.
Feedback and collaborations at etheldacosta@gmail.com 
Images courtesy; The Star Online, The Edge