This fact intrigued me with dis-belief. Till I met this gorgeous beauty, who came to me in a box by Rose Amor, and in my favourite colour too.
Did you know that Ecuador offers the best of roses with the largest selection –  around 500 varieties – in the most amazing colors, textures and sizes? I did not, until now. Ecuador is also the world's 3rd largest exporter of flowers, more specific, roses. These fresh roses are than preserved to have a shelf life of more than 1 year!! Unbelievable? But true. I learnt more as Cristina Chiriboga, Acting Trade Commissioner of the Commercial Office of Ecuador in Mumbai set out to enlighten me.
Ecuadorian Roses known for their large size, long stem, big heads, vibrant colors, and long vase life, are a unique rarity of Ecuador, as the country enjoys great weather and natural sunlight all year round. But a rose that lasts forever is an idea almost impossible to accept!! But they do, through a unique conservation process where these roses are treated with a mixture of glycerin and dye which preserves the roses for over a year. With proper care, as the instructions on my Rose Amor box suggested, forever. This process, Cristina informs me,  has taken Ecuador more than 3 years to develop and perfect.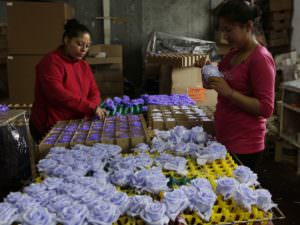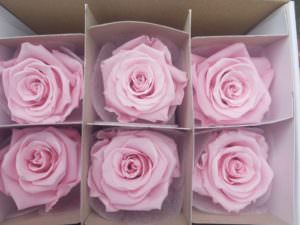 Once stabilised, these fresh roses are placed in sturdy tubs inside a carton window box (as seen in my Insta @etheldacosta). This protects the roses from damage during shipping. The stemless roses are available in different sizes such as M, L, XL and even XXL as per preference, and come packed in individual boxes. So naturally, given the mega wedding destination that India is, these roses are a huge hit with wedding planners and decorators exploring the possibilities of importing eternal roses from Ecuador. "Many Indian florist and distributors are already importing these roses, seeing a rising demand in the B2B and B2C market," informs Cristina.

Clarifying that there is a huge difference between freeze-dried and preserved roses, Cristina shares (wedding planners please note), "Freeze-dried roses are exclusively suitable to be used for freeze dried rose petals only. These rose heads are not suitable for decoration purposes. But, if you are looking for rose heads that will last for a long time, than preserved roses should be your choice." Will keep this in mind my second time around up the aisle 😉  Until then, this yellow beauty will do for me for a year of happy memories.
For inquiries, contact Fiorella in Mumbai at 9920111391. 
Watch this video on what makes Ecuador the world's third largest exporter of roses: