This was long overdue. With the hustle-bustle of the end of the year festive season, and the glamourous action packed launch of The Illusioner Calendar 2019 at HOP, Mumbai, by Getarty Productions, like all good things that requires a little waiting, this took time for the glitter dust to settle in. I've had a hectic, wonderful year, and a little year end destress to wind down was much needed. Back India post Bangkok, all forces now get into top gear alert.
First of its kind in India, with equal measure men and female sex appeal, racy imagery, hot props and youth icons, The Illusioner 2019 calendar shot by Mumbai's ace photographer Ronny Sequeira, raises the bar and the heat on a new year that promises great action in the fashion industry.
So, as the twilight faded across the winter Mumbai sky on December 23rd, HOP turned on the spotlights, bright and heady. Attended by the Who's Who of the glamour industry, the calendar was launched with much pomp, fun-fare, Page 3 action, media frenzy and star spotting.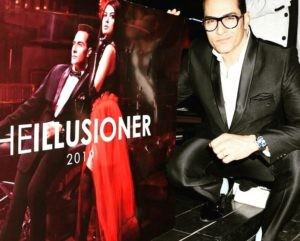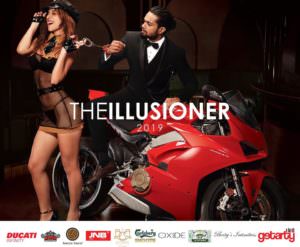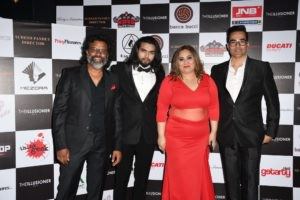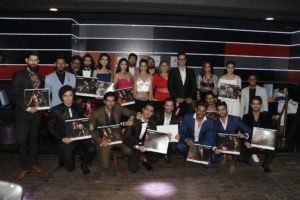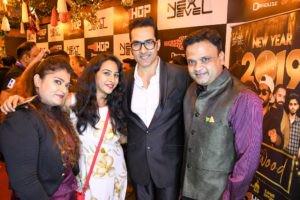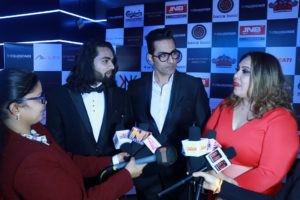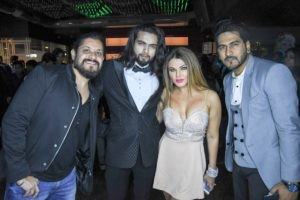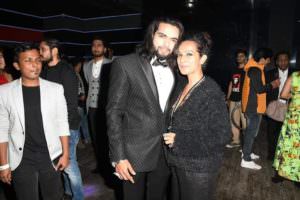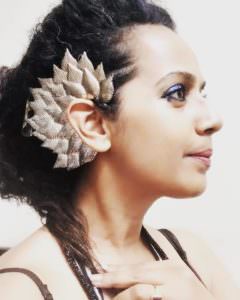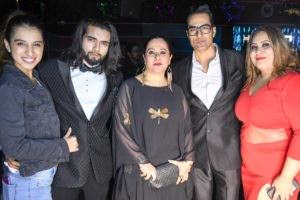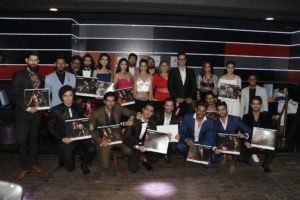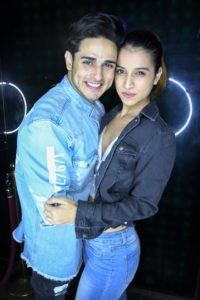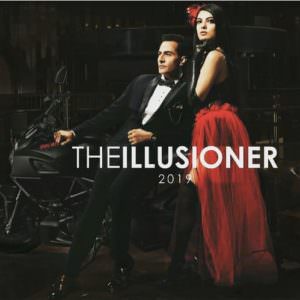 The verdict it seems is clearly out: That the calendar is a knockout. With the front and back covers graced by the dashing actors, Sudhanshu Pandey, Bhumanyu, and models Benafsha Soonawalla and Maesha Sharma, there's enough and more sizzle inside the calendar pages with some really sexy faces on full oomph mode. You gotta get your hands on it. Runa Farah Das of Getarty has opened the year with a bang. We are all loving it.
The calendar shoots styled by Kishore Kumar, make-up and hair by Madonna Rodriguess and Lakme Academy, Dadar, a talented, ambitious bunch of male and female models do great justice to the 12 months, that now promise every 30 day hotness overload and never a dull moment.
Most noticeable was the shoe brand, Bacca Bucci, a partner on the calendar shoot – yes, needs special mention since I'm a huge shoe fanatic myself – who made time for a quick tete a tete as the evening rolled into a power packed Bollywood night and heavy duty dancing. Mumbaites can dance to Bollywood and how!!
A quick shot gun interview with Founder, Bacca Bucci, Anuj Nevatia

ED: What is the philosophy of your brand and how did it come about?
Anuj Nevatia: Bacca Bucci (Estd 2012), is a brand with its true spirit on unmatched quality, craftsmanship and commendable style. The brand from the beginning had triggered the key to effortless styling that's affordable and beyond usual. We at Bacca Bucci had a thought; India being one of the largest exporters of leather has yet to have its own home grown International brand. This triggered us to start Bacca Bucci.
ED: What makes Bacca Bucci different from the rest of the shoe brands? How do you see yourself in the fashion industry?
AN: We have seen buyers fond of Italian leather products, while we in India have all the given expertise and infrastructure that can meet the given taste at unbeatable prices. That's when the idea of Bacca Bucci evolved; to grow as an Indian lifestyle brand with wings expanded globally.
Bacca Bucci primarily focused on Men's footwear which comprises of all possible sub categories, be it boots, sneakers, open footwear, formals, sports, wherein most products are made of the finest leather. Our boots are India's number one choice brand when it comes to style, comfort and price. It has made us the highest grosser across lifestyle categories on Flipkart back in 2015, during major sale events. With a portfolio of some 1100+ designs across categories makes us the one brand for all. Soon, we are coming out with our exclusive premium range of men's premium leather wallets, belts and bags.
I think our footwear designers are well versed to understand the gaps in the market, and areas of penetration. That is what makes us the brand of the youth. We understand that as a brand, a shoe is decides the clothes we wear, and the clothes we wear depicts our personality. Having said that, we are focused to design footwear which gives our clients a sharp and confident look.
ED: Define the vision of your brand? Who are your target ambassadors?
AN: Bacca Bucci's vision is to grow as one of the leading Indian international Lifestyle Brand in the world.
We had an overwhelming experience teaming up with Illusioner 2019. The team has done commendable work. The amount of reach they have in the fashion industry is definitely going to help us grow even further, and help us get that one place our brand truest deserves. Bacca Bucci being an youth concentrated brand syncs well with the audience of the calendar, and that's the idea of this association.
For those who want some piece of the action, buy the calendar at 9930827869, or hit the link at https://bonbusiness.in/product-details.php?location=mumbai&productid=17
Have a wonderful 2019, darlings.