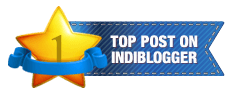 For the first time at Shop Qatar – the annual shopping festival in Qatar this year is being held from Dec 15, 2018-Jan 20, 2019 – eight days of fashion activities all under one roof at the Design District, with a shop-till-you-drop attitude, showcased an enviable selection of 20 international designers from across 9 countries. It was a fashion diva's dream come true. Seeing shows that I couldn't personally be part of, but thanks to the internet it gave me an exciting glimpse of some exquisite multi-cultural fashion action as part of the Shop Qatar festivities. I am personally and professionally thrilled that platforms like these open up opportunities for us, fashion and lifestyle writers, designers and collaborators, to truly experience global fashion at one destination.
Shop Qatar is a month-long festival that celebrates the country's diverse retail offerings. Held during the winter, the festival invites residents and visitors to enjoy special experiences at malls, bazaars and in scenic outdoor spaces. Shop Qatar forms a part of Qatar National Tourism Council's (QNTC) strategy to grow and diversify the country's tourism offering, particularly in the area of family and urban entertainment. It is believed that the first two editions of Shop Qatar held in 2017 and 2018 contributed to an estimated 1.06 and 1.5 billion QAR respectively, to the local economy. Now that's big bucks! This year the festivities went a notch higher with Qatar's newly launched Design District showcasing world fashion from between January 5th to 12th. With designers from Qatar, India, Lebanon, Tunisia, France, Oman, Turkey, Morocco and Jordan, the fashion festival brought together the best of the Arab, Indian and Europe fashion talent under one roof. This unique attempt, says officials of QNTC, is to encourage, promote and facilitate cultural exchange and dialogue with its local community and international visitors.
Open every day between 3.00 pm and 10.00 pm at the Doha Exhibition and Convention Center (DECC), the Design District showcased a colourful representation of local and international pop-up shops, cafes, fashion shows, workshops, masterclasses, as well as engaging its local design community in creative and business dialogue all under one roof.
2019 Qatar-India Year of Culture
In line with the 2019 Qatar-India Year of Culture, Shop Qatar's Design District prominently featured Indian culture through the five participating Indian fashion designers. From saris to couture to pret-a-porter, beachwear, the latest designs of Raghavendra Rathore, Raw Mango, Tarun Tahiliani, Namrata Joshipura and Wendell Rodricks, giving visitors an opportunity to witness the Design District's catwalk shows and buy their collections at the pop-up stores too. Goan designer Wendell Rodricks' Vague de L'eau by Schulen Fernandes saw an elegant collection of white, sequin, fluid, form fitting evening and day wear silhouettes that made it stand out for its graceful, global simplicity. While Tahiliani went full Indian bridal with a select men's showcase, Raw Mango regaled with heritage inspired royal sarees.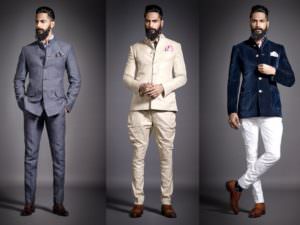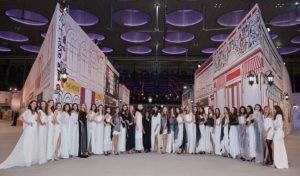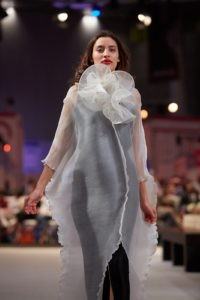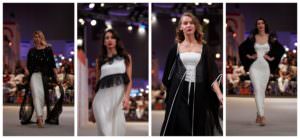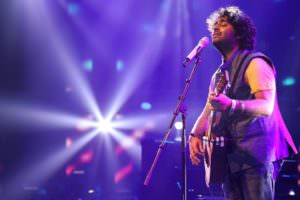 And, as part of Shop Qatar's entertainment programme, India's Bollywood singer Arijit Singh will perform at the QNCC stage on Friday, 18 January to serenade his fans.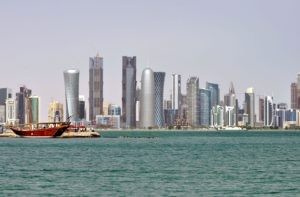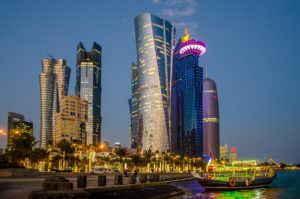 Mashal Shahbik of the Qatar National Tourism Council (QNTC) commented, "We were very excited to be launching this new concept for the first time in `Shop Qatar.' Whether you are a fashion enthusiast, or you are simply seeking a fun time out, visitors were invited to experience and enjoy the truly unique line-up of indoor and outdoor activities this District offers."
"In each new edition of the festivals we organise in collaboration with public and private sector partners, we are always keen to provide exciting platforms for local entrepreneurs and home-grown talent to meet, learn from and engage with their industry peers from around the world," she added.
Qatar National Tourism Council's mission is to firmly establish Qatar on the global map as a place where cultural authenticity meets modernity, and where people of the world come together to experience unique offerings in culture, sports, business and family entertainment.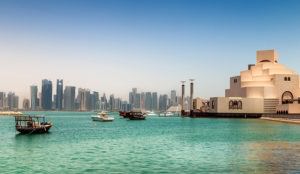 Guided by the Qatar National Tourism Sector Strategy (QNTSS), the Council seeks to diversify the country's tourism offering and increase the sector's contribution to Qatar's economy by 2030. In 2017, the Next Chapter of QNTSS was launched charting the next five years (2018-2023) of the tourism sector's growth. In 2018, QNTC launched a global destination campaign under the tagline 'Qatar, Qurated for you' in a focused attempt to curate professional, unique, tailored around visitor-centric experiences.
Since launching QNTSS, Qatar has welcomed over 10 million visitors, showing an economic impact on its tourism sector with an increasingly visible – as per 2016 estimates – a total (direct and indirect) contribution to Qatar's GDP at 6.7%.
Qatar also offers Indian travelers visa-free visits to the country as part of QNTC's efforts to promote Qatar as an attractive destination for Indian travellers. So, I'm packing, lock, stock and many barrels to Qatar. See you on the sands.
Follow Shop Qatar Online:
To find out more, visit www.shopqatar.qa and follow Shop Qatar social media accounts
Facebook: QatarCalendar | Instagram: @QatarCalendar | Twitter: @QatarCalendar