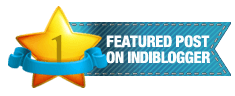 A pink box, all of sexy and cute, with promises of love and beauty, is the latest `must have' to hit town. Perfect for nubile Valentines, perfect for worldly wise women I say, and those trying to score brownie points on a Bumble date.  Old school women that we are, we want to be wooed and dined, and told how special we are with gifts and gestures. Always a fan of good looking packaging – I am one of those who hoards cute wrappers and gift boxes – Kama Ayurveda's latest offering is good kama.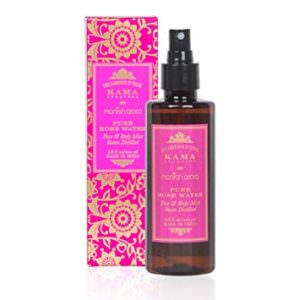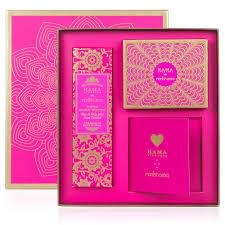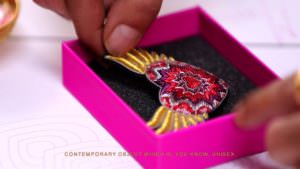 Understanding that love essentially is about great partnerships coming together, Kama Ayurveda and designer Manish Arora – one of my favourite design maverick – breathe life into this quirky limited edition #LoveisLove beauty box, which features Kama Ayurveda's signature Pure Rose Water encased in a vibrant hot pink and gold  body box, along with two unisex brightly designed brooches in Manish's signature zardozi work. The brooches, according to the designer, inspire inclusivity, acceptance and diversity with hearts as the celebratory central theme of love. I love them, because you can style them with flair.
Since I'm high on self love — that is the core of love anyway which begins with Self – all the empowered ladies now know what they should gift themselves, irrespective of today or waiting till Valentine's day. To those Tinder fans, here's hint – a Valentine date and along with an accompanying gift is good manners.
The Kama Ayurveda x Manish Arora's #LoveisLove box is priced at Rs 1,850, and available at Kama Ayurveda stores and Kamaayurveda.com  till February 24, 2019