After taking a one season hiatus, Rihanna made her return to New York Fashion Week with a truly breathtaking and empowering presentation of her Savage x Fenty lingerie collection. The show, which was live streamed on Youtube, is guaranteed to give you goosebumps and make your jaw drop. To put it lightly: RIHANNA REALLY DID THE DAMN THING.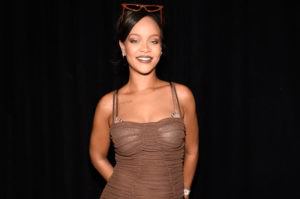 Championing inclusivity and diversity, the moving presentation-turned-runway featured women of all races and body sizes. It was a show that celebrated women and sisterhood to the fullest extent with beautiful dance performances, symbolic choreography, and a theatrical display.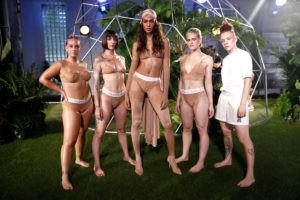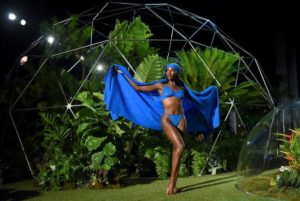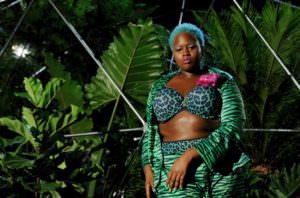 Yes, the runway spectacle featured appearances by Joan Smalls and both Hadid sisters, but the casting of models went well beyond that. When Rihanna launched her Savage x Fenty brand this past spring, she made sure the lingerie was made for women of all body types. That inclusivity was reflected on the runway of the brand's first presentation tonight—something many other fashion brands could benefit in learning from. In an incredibly powerful moment, a pregnant Slick Woods walked the runway wearing sparkling black nipple pasties and a sexy cut-out bodysuit that showed off her baby bump.
She wasn't the only pregnant woman to walk the show either, another expecting model walked the runway in a plunging nude lace bodysuit. It was a casting choice that said pregnant women's bodies are beautiful and they're allowed to be sexy too.