Sound's unbelievable? Yeah, it did to us too. Till we went digging deeper and still find it unbelievable. As will true blue meat eaters across the South East Asia belt and world wide 🙂
Singapore based start-up, KARANA, has done the unimaginable – yup, all the vegans will be saying their hosanas — launching Asia's first indulgent whole-plant based meat brand with its first product – 'pork' made from young jackfruit!! Delicious and sustainable, the whole-plant based 'pork' offers a guilt-free meat alternative that can be enjoyed without compromises, say the Founders of Karana.
Staking its claim as the new food tech start-up, KARANA's healthy, sustainable food is made for discerning Asian palates. At a time when food safety, security and supply chain issues are more important than ever, KARANA's solutions aim to deliver a revolutionary new third generation meat-alternative that is transparent, minimally processed and made from whole-plants with natural meat-like qualities.
Drawing deeply from everything natural with sustainable ingredients inclusive of the people who grew them, KARANA's first product made of jackfruit has been sourced responsibly from small holder farms in Sri Lanka, and transformed into a pork alternative that comes shredded or minced. No harsh chemicals, no heavy processing, just innovative mechanical techniques that enhance the texture of the naturally meat-like ingredient. Wow!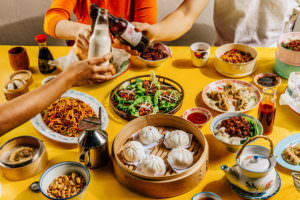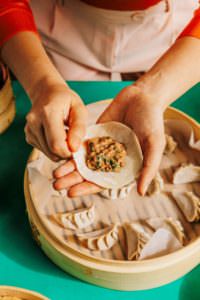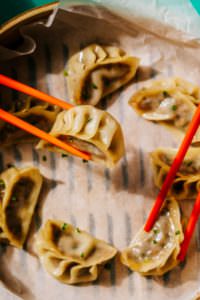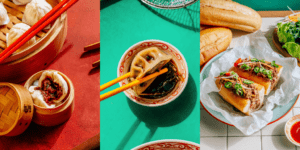 In its first phase, KARANA looks forward to launch in Singapore with six leading restaurants including Candlenut, Butcher Boy, Open Farm Community, Morsels, Atout and Grain Traders.
Blair Crichton, Co-Founder, told The Stiletto Diaries, "We chose to launch in Singapore as it has such a high concentration of talented chefs and it's a global leader in food tech innovation. We wanted to bring to market a plant-based ingredient that cooked and presented as a meat, taking jackfruit to the next level for restaurants."
Malcolm Lee, Chef-Owner of Michelin starred Candlenut shared, "At Candlenut we believe in using the best possible ingredients and keeping things simple, which is why we're thrilled to be a launch partner for Asia's first whole-plant meat substitute. We're looking forward to introducing our new KARANA dish to diners, to offer them all the texture and flavour, without any processing."
Born and raised in Hong Kong, Co-Founder Blair Crichton is passionate about revolutionising the global food system, particularly in Asia, through this healthy and delicious whole-plant alternative to meat. Blair explained: "We saw a gap in the market for minimally processed plant-based alternatives that offer the right texture and are also versatile in the kitchen, so we worked with our team of experts to figure out an , while keeping the integrity and benefits of the whole-plant."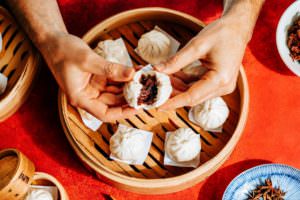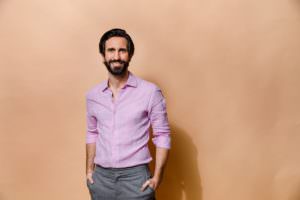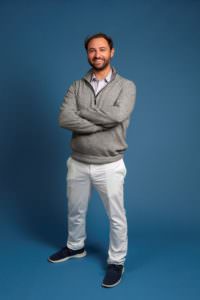 Dan Riegler, KARANA's Co-Founder, spent years working in agricultural supply chains in developing markets in South-East Asia, and across a wide range of start-ups in agriculture, food tech, and fintech. He added, "Sustainability has never been more important, especially when it comes to food, and our first base ingredient was carefully chosen with this in mind. Jackfruit is an extremely efficient crop with high yields and low water usage making it friendly to smallholder farmers. It is typically grown intercropped, promoting biodiversity. 60% of jackfruit is currently being wasted, a contributor to global warming, so with KARANA we'll be reducing that wastage, while working with farmers to support the local economy."
What can we say? The sky is the limit when the heart is set on the way of the future, whilst also saving the Planet. Besides inspiring a whole new generation of non meat eaters, vegans and diehard foodies towards a healthy alternative to great food experiences.
Good luck gentlemen!
Website: www.eatkarana.com
Show them some love at IG: @eatkarana
Connect with us for brand collaborations, media associations, content, branding, marketing services, food/beauty/hospitality reviews and digital promotions at etheldacosta@gmail.com
Whatsapp +601161781642
Malaysia| India | Singapore