"I had always wanted to be a designer, but Fashion Week was not something I had ever considered. Hence I am thankful and grateful for the support, encouragement and guidance from FDCI (Fashion Design Council of India) and Mr Sunil Sethi, along with a few journalist friends. Here I am today.
However, during my early days as a designer, I had approached a well-known photographer from Kolkata to do a photo shoot with me and he had blatantly refused. According to him, one is not a designer unless you show at a Fashion Week and hence not worth being covered by their newspaper. At that time, I was designing, going to college, filling in orders…just going with the flow of things. Until then, I wasn't even thinking of Fashion Weeks. So, in a way you can say he inspired me/bruised my ego or maybe gave me that push I needed to make my way to where I am today. I haven't looked back. But, my trials and challenges as a designer didn't end there.
The biggest challenge today, I feel is that you can only go so far with creativity…You need to be a politician to stay up in the game. I was always under the notion that if you have talent, you design and you sell your work. But, there are a whole lot of things that fall in the middle like Marketing, PR, Politics.
Half the people are under the notion that we designers are loaded with money and have to do everything for free. Stores want your clothes on consignment, celebrities expect your clothes for free, for films, shows, editorials…everyone wants the clothes for free and this becomes a constant problem. Unfortunately, this problem is of our own doing. If I had a lot of money, I would be going around giving gifts to everyone, but if not, then what? How is one supposed to sustain themselves and keep innovating and creating? How much is one to keep spending to make a name? It's almost like my creativity does not matter at all. We, as designers need to come together and put a stop to this.
The way to becoming big in this industry seems to be financial and social backing from parents or some other source…If one is unable to spend money to promote themselves, one  ends up getting stuck or lost in the industry.
My biggest problem is when clients come in and love and appreciate my work, but the moment they see the price they start bargaining and asking for discounts. It doesn't matter what the price is or what has gone into making the garment, instinctively that is the first reaction I am met with.  There are rich businessmen whose job is just to copy designs and mass produce them, and sell it for a cheaper price. There are photographers who specifically go to fashion weeks or exhibitions only to photograph clothes that they can sell to these so called "designers," who copy and reproduce our designs.
There is just too much corruption in fashion. It's one big money game. All young designers don't have the kind of money that is needed to stay in the game. I wish all the creativity could go in making beautiful garments, instead of going into how to market my clothes.  I feel that the Corporates need to come forward and strongly support upcoming designers. My association with Boroline has been a huge support for me and I will be forever grateful to them for supporting my work. The FDCI has been a source of constant strength and inspiration for me.
I hope to be able to break the current trend of the fashion industry and come out victorious without succumbing to the current situation. I do my best not to let these external forces affect me, keep them at bay and keep trying to find inspiration in everything around me. It can come from anywhere – sometimes it comes from somewhere deep and philosophical, like this year's collection that was inspired by Mrityunjay and again, it could come from Nature, my travels or even the patterns and textures on an object in front of me. As long as I can stay inspired, my creativity will keep flowing and I will keep on making beautiful garments."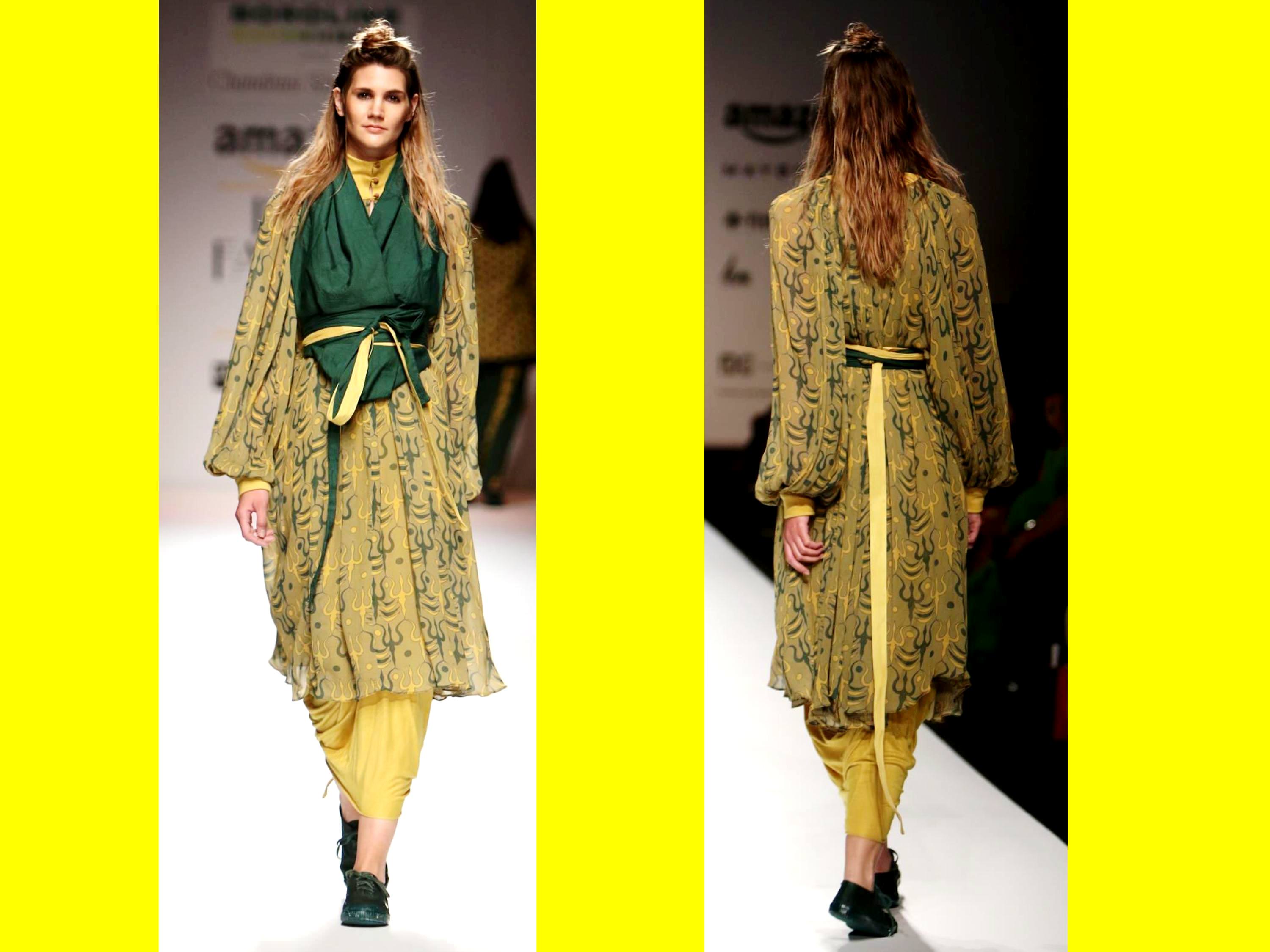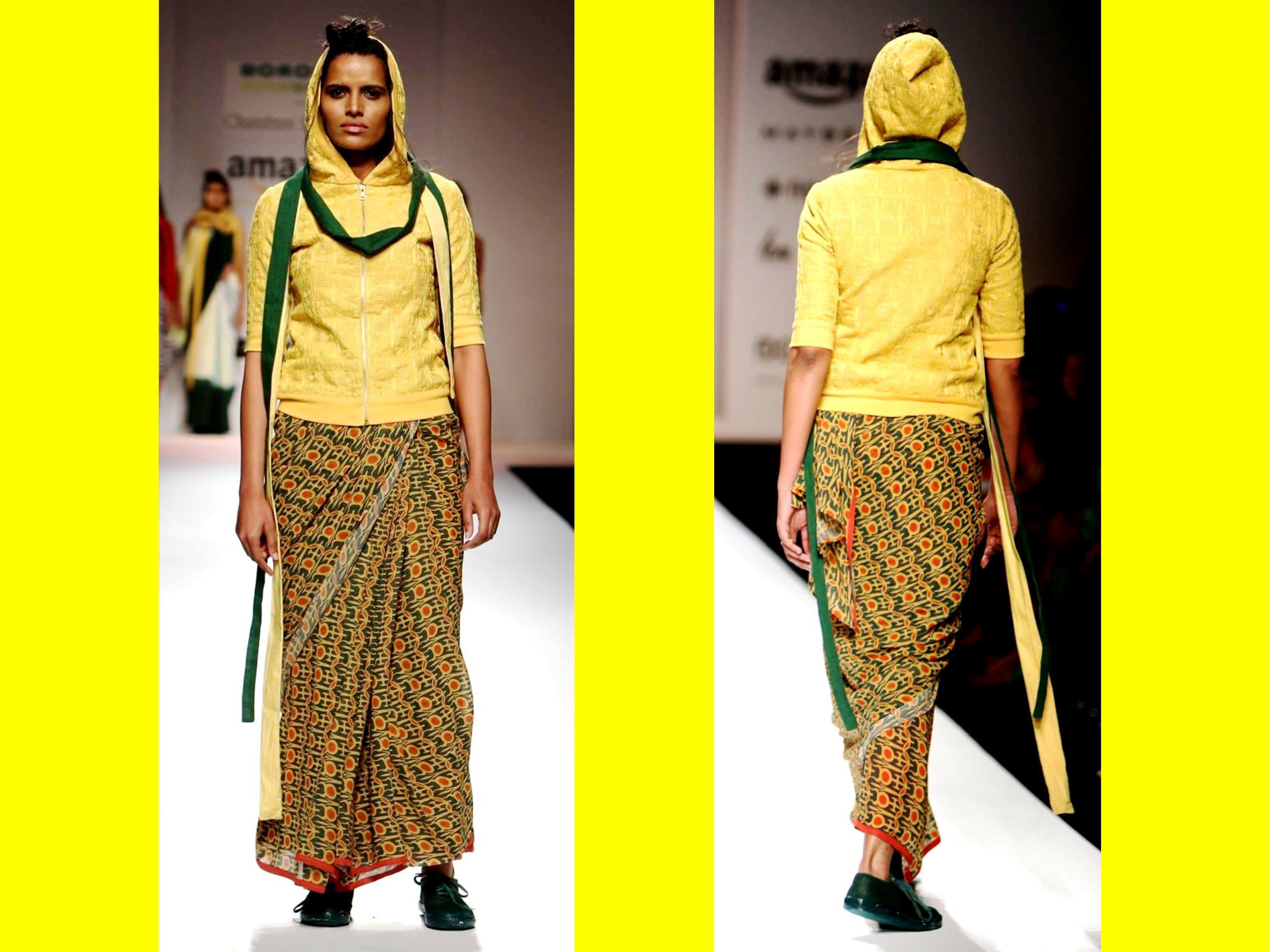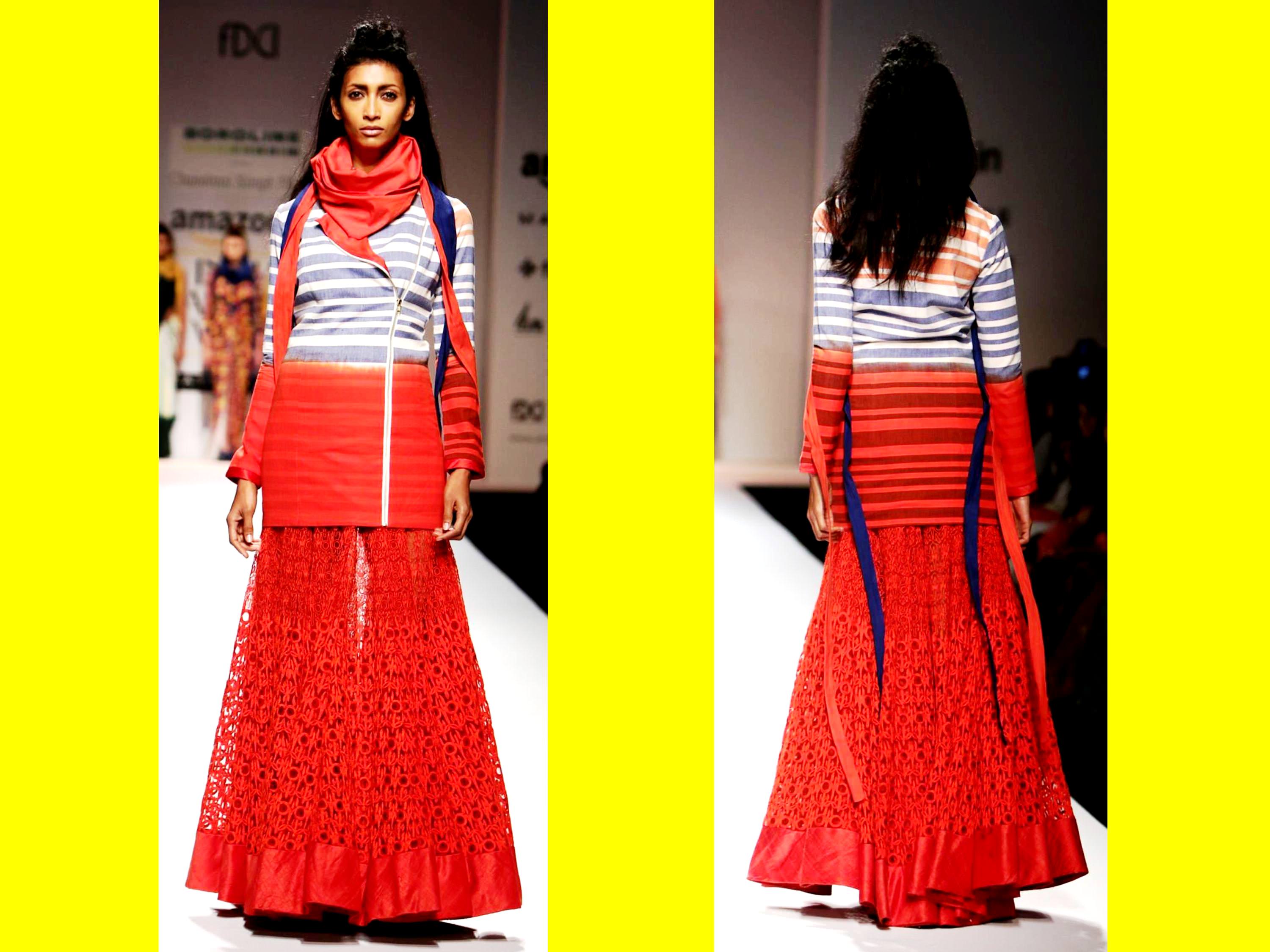 #ThinkGeekMedia #ContentWithImagination