When I set out to re-start a life empowered with a spiritual calling to Malaysia, the FLOW put me into a state of Spontaneity. Creating a super highway of connections, clarity, communication, like a silent call projected into the Universe to a Soul Tribe waiting to find me. And I found them.
As the pandemic ravaged the world with disease, fear and foreboding, closeted inside my hotel room in Chinatown, I dwelled deep inside to navigate my own closets. Declutter, let go, clear the debris, exorcise ghosts past and peal skin, determined to focus on emerging lighter, loved, and more empowered on values of self care, self love, detoxing the body, rejuvenation, reinvention and reliving. I had to make health my priority without taking it for granted. I decided to honour the genes of my ancestors running inside my veins. I had a job to do here, that is why I was sent. My Soul communicating the purpose of a healthy body, mind and spirit to live out its mission on Earth.
Nature does not tolerate excess.
All forms of healing dwell on the principles of Nature. Mother Earth, shamans, and grand moms reaching into home kitchens, house gardens and forests to concoct remedies, we all have fond memories of as children. Somewhere between chasing success and stress, young entrepreneur Angeline Arumugam also decided she had to make health a conscious priority, after struggling with fatty liver disease, spiralling into depression, low stamina, constant fatigue, brain fog, bloating, indigestion, skin allergies, mood swings and food allergies. You would think that's a lot. It was!
Spending 10 years as a business graduate in the corporate world in Malaysia, Singapore and New York, mainly in the power sector, consulting and banking, Angeline stepped off the grind, reversed her career pursuits and founded F.A.M (Food as Medicine). A start up that focuses on the principles of Naturopathy. But that switch didn't come easy. Well, Change is never easy. It is hard work! The more you commit to it, the better it works for you. I know. I've been on this wheel for the last 30 years.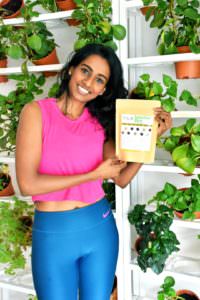 "Initially I was looking for natural supplements for myself. I had a stressful job to manage, and on top of that, my family has a history of fatty liver. At that point, I was looking for relief for gastrointestinal complaints like indigestion, bloating and acid reflux. I'm generally reluctant to pop in pills, so I resorted to natural remedies for relief. That's how my turmeric blend came about," shared Angeline.
A firm believer of `you are what you eat,' Angeline is now currently pursuing a Bachelor's Degree in Health Sciences with a focus on Naturopathy from a University college based in Australia.
"I met several doctors and had tests done, but I couldn't find a practical solution to the dilemmas I was facing. Failing to find a natural and effective cure for my ailments, I started researching and experimenting with natural remedies, including reinventing my grandmother's home remedies," she confided. After incorporating some diet changes and her own remedies on herself, "I began seeing great improvements in my health. I also discovered that my friends and family were also struggling with similar symptoms, so I gave them free samples of my products and they too saw great improvements. I don't sell anything to others that I don't consume myself," Angeline clarified, leading her to take a leap of faith and birth her health start up.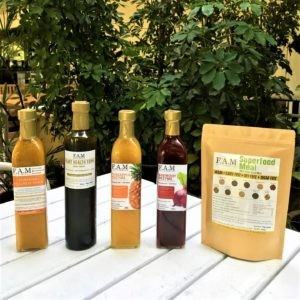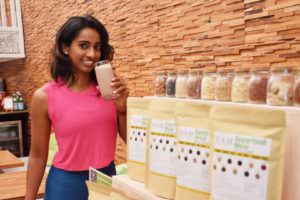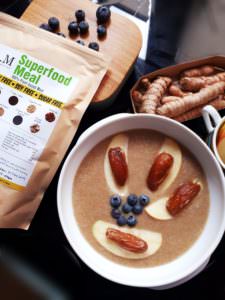 Necessity is the mother of innovation
Currently a home-based operation, every product is made in small batches to ensure quality and freshness. As a protagonist of Turmeric myself, I use Angeline's Turmeric Wellness Tonic and vouch for it. "I'm passionate about functional eating and smarter ways to consume food so we enjoy its maximum benefits. For instance, we should eat fruits before our meal, as they have enzymes which help breakdown the food we eat later," Angeline advised. On that note, coming up with fruit enzymes – pineapple and beetroot – "which are fermented for 30 days for probiotics (good bacteria) and a shot consumed before lunch. Ideal for daily consumption, the enzymes are full of probiotics, natural fibres, juice of the fruits (with no water added) and fresh lemons," Angeline recommended passionately, happy in glowing health and making a difference to her community at large.
Currently pursuing necessary approvals from the Ministry of Health, Malaysia, to expand her business, Angeline hopes she can reach out to more people and propagate the virtues of healthy eating and good health.  "My aim is to educate Malaysians (or anyone for that matter) on the importance of daily food choices, and how lifestyle diseases can be avoided by altering diet and adopting healthy lifestyle choices," she stated, hoping to be able to offer easy to consume enzymes, beverages and herbal blends that are affordable and effective to improve one's health.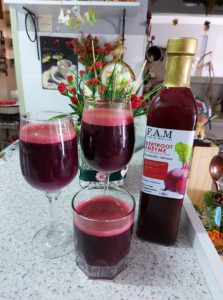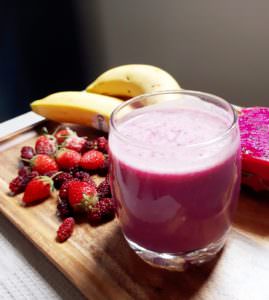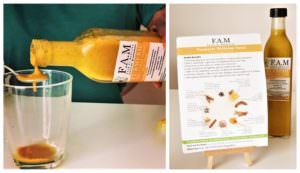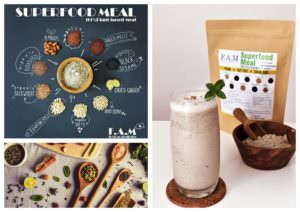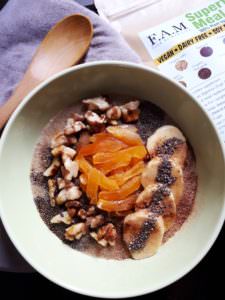 A must try is her plant-based Meal Replacement – an invention made of 10 different types of seeds, grains and nuts, inspired by her dad's medical condition who suffered from diabetics. Formulating a multigrain food formula to help her dad skip his heavy dinner with a hot multigrain drink (you can make a quick smoothie, or add as a condiment into breakfast bowls, pancakes), she asserts it helped him improve his digestion, stabilised his blood glucose, which in return improved his overall health. "My products are for me and my family first, before it's sold to others," reassured Angeline proving that attention and care goes into every batch prepared by her.
Workshops and knowledge sharing sessions are occasionally created by Angeline aimed to build awareness about her initiatives, whilst being open to collaborate with industry experts willing to nurture young talents in this field. Go for it, Ange! And you, my dear readers, here's wishing you healthy body and soul choices. We have one life. Let's make it count.
Cheers, darlings.
Connect: Directly via mobile whatsapp https://wa.me/60176795082
Facebook: https://www.facebook.com/foodasthemedicine/
Instagram @foodasmed 
Email: angelinea08@gmail.com
Connect with us for brand collaborations, associations, content and branding services, reviews and promotions, at etheldacosta@gmail.com/ whatsapp +601161781642