The invite said `Dress Code Very Smart ' over a French Mediterranean Brunch at the cool French bistro, 2 OX. And did the attendees come all dressed for a Satur-date of great food and networking at the intimate and exclusive `Curate, Meet, Network, Brunch – The Stiletto Foodie Empower Experiences by Editor-In-Chief of www.etheldacosta.com, Ethel Da Costa.
Speaking to The Stiletto Diaries, Ms Da Costa explained that the soiree sprang as an offshoot of the soon to be published book of her food explorations in Malaysia called The Stiletto Foodie – A Blog Binge in Malaysia by Ukiyoto Publishing, Canada. "I'm always creating ideas, and this one flowed spontaneously. I meet so many empowered chefs, brands, women and men in Malaysia who are doing inspiring work in their own spaces, but few know their work in the mainstream industry or audience. It seemed like the perfect platform to create, to bring together a diverse and intimate group of multi-talented professionals and passionate individuals over great food, meet each other and share their work, travel and life experiences," she said enthusiastically. Going by the feminine energy seen at the Brunch soiree held on November 7th at 2OX, the idea was an instant hit.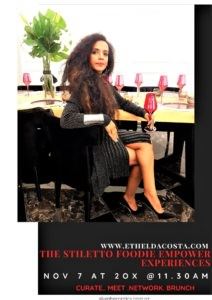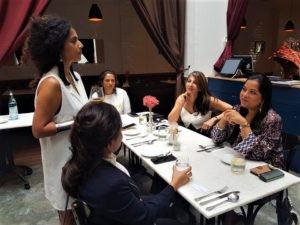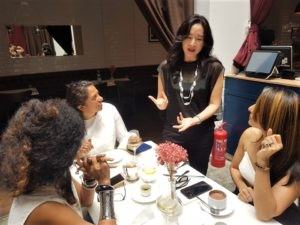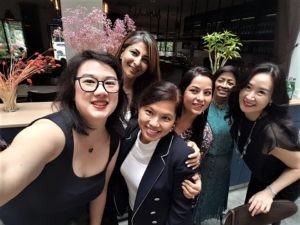 Keeping all SOPs in mind by Team and Director of 2OX, Dr Julianne Huh, the soiree by Invitation and inquiries only was attended by home grown entrepreneurs in food, travel, fashion, jewellery design and beauty. Prominent among the home grown brands in Kuala Lumpur was Founder of Noosh Naturals, Dr Anusha Nair who also showcased her new Ayurveda beauty products culled from her experience of "bringing together Ayurveda and Science," as Dr Nair told The Stiletto Diaries. Sparking curiosity and inquiries over the products, Dr Nair shared her journey to entrepreneurship with the gathering over a Mushroom Scrambled Eggs, Avocado on Toast, Basil and Watermelon Salad.
Calling herself a `global nomad,' home chef of Pi Pantry, Payal Choksi who has made Kuala Lumpur her home since the last 5 years, attended the soiree happy to connect with like-minded individuals and make new friends in the city. Her passion for cooking now turned into a home catered food service, and the occasional cooking class for enthusiasts, also offers tailor made bespoke menus to suit palates and occasions.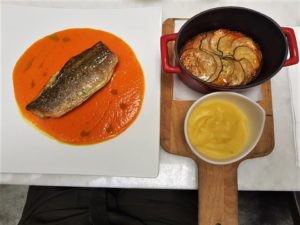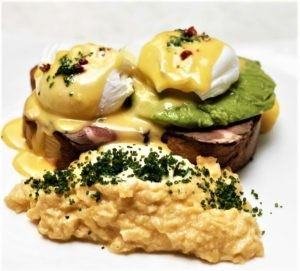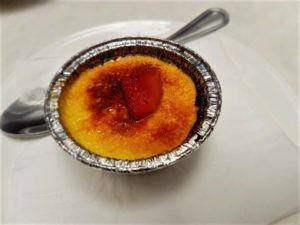 Jasimah Zain, Event Manager, MICE, for EXO Travel Malaysia, a South East Asia Travel company, who loves food and travel and meeting new people, expressed enthusiasm while discovering her taste for French cuisine. A travel professional with a core belief to create socially responsible, environmentally friendly and local community centric travel experiences, Jasimah shared that perseverance during COVID 19 will make brands stand apart and build sustainable models for the immediate future, and the travel industry at large.
Globe trotter and who found herself locked-in Kuala Lumpur once international airports shut down, Shriani Burley, jewellery designer of bespoke pearl, gemstone and diamond accessories  called Pearl & Diamond Dazzle by Shriani, loved the 3 course Brunch and "making new friends. It was so much fun and good vibes. I'm on for the next too," she declared.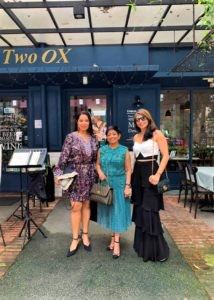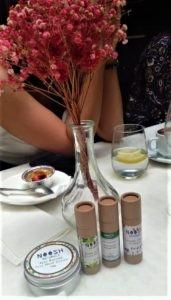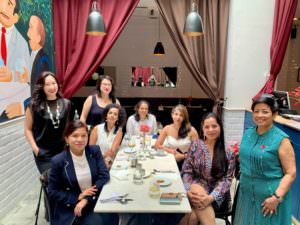 Kuala Lumpur based fashion designer, Shameena Abdurahiman of Shameena Abdurahiman Fashion & Luxury Couture also attended the soiree who told The Stiletto Diaries, " I enjoyed every bit of my time, the French fusion brunch, the beautiful mural on the wall, and lunching with empowered women sharing stories of growth, brand and experiences. It's a brilliant platform initiated by Ethel." Licensed Tour Guide and Founder of Jalan Jalan with MK, May Kuen was also present.
Keeping the soirees intimate is the USP of The Stiletto Foodie Empower Experiences to enable personal conversations, genuine networking, meet and interact with the Chef and founders of business brands.  So, BOOK your SEAT ASAP.
The next The Stiletto Foodie Empower Experiences is scheduled to be held on November 21st. STAY POSTED for venue updates at Facebook at https://www.facebook.com/dacostaethel
BOOK your SEAT at +601161781642
The Stiletto Foodie Empower Experiences is produced by Think Geek Media . Media Partner The Stiletto Diaries.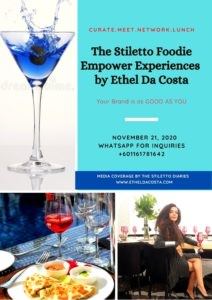 THE STILETTO DIARIES for Malaysia showcases select social events in town.
So, if you have an event/launch/soiree/cocktail do that is flashbulb worthy of the social glitterati, let us know at  etheldacosta@gmail.com/OR call at +601161781642. We'll have it covered.
FOLLOW INSTAGRAM at https://www.instagram.com/etheldacosta/