My Unexpected Trip to Bali…..!!
Yes! I go by what the title says! Ever since I watched Elizabeth Gilbert's movie Eat Pray Love a few years ago, it didn't take me too long to add Bali to my travel bucket list (even though was not sure when it would happen), and remained on the list till it unexpectedly happened with a bang in March 2016! It got me all giddy headed!
Everyone for sure has experienced a different side of Bali. As for me what I've captured about the place is far more different from anyone else. The mesmerizing rice fields (they're structured in a very systematic way), the vast greenery all around even in the city areas (truly a treat to the eyes, when one is so used living in a concrete jungle called 'city life'), the way of life which reflects simplicity mixed with traditions (I swear, the Balinese is true to it) as what I've seen not a single day passed by without seeing them worshiping their deity and then the routine day begins.
Bali follows Hinduism and also celebrates few of the festivals. The tropical island is surrounded by a welcoming aura; you can feel the serenity and calmness around you. On a personal front , Bali is very spiritual…!! You got to be there to feel it! And yes! Need to say this – the moment I stepped out of the airport, my statement was "Hey! Bali looks just like my home town (Goa,  India). To give a little comparison here, Bali is environmentally cleaner and the traffic rule is religiously followed, no one is competing with you on the road. Everything is systematic.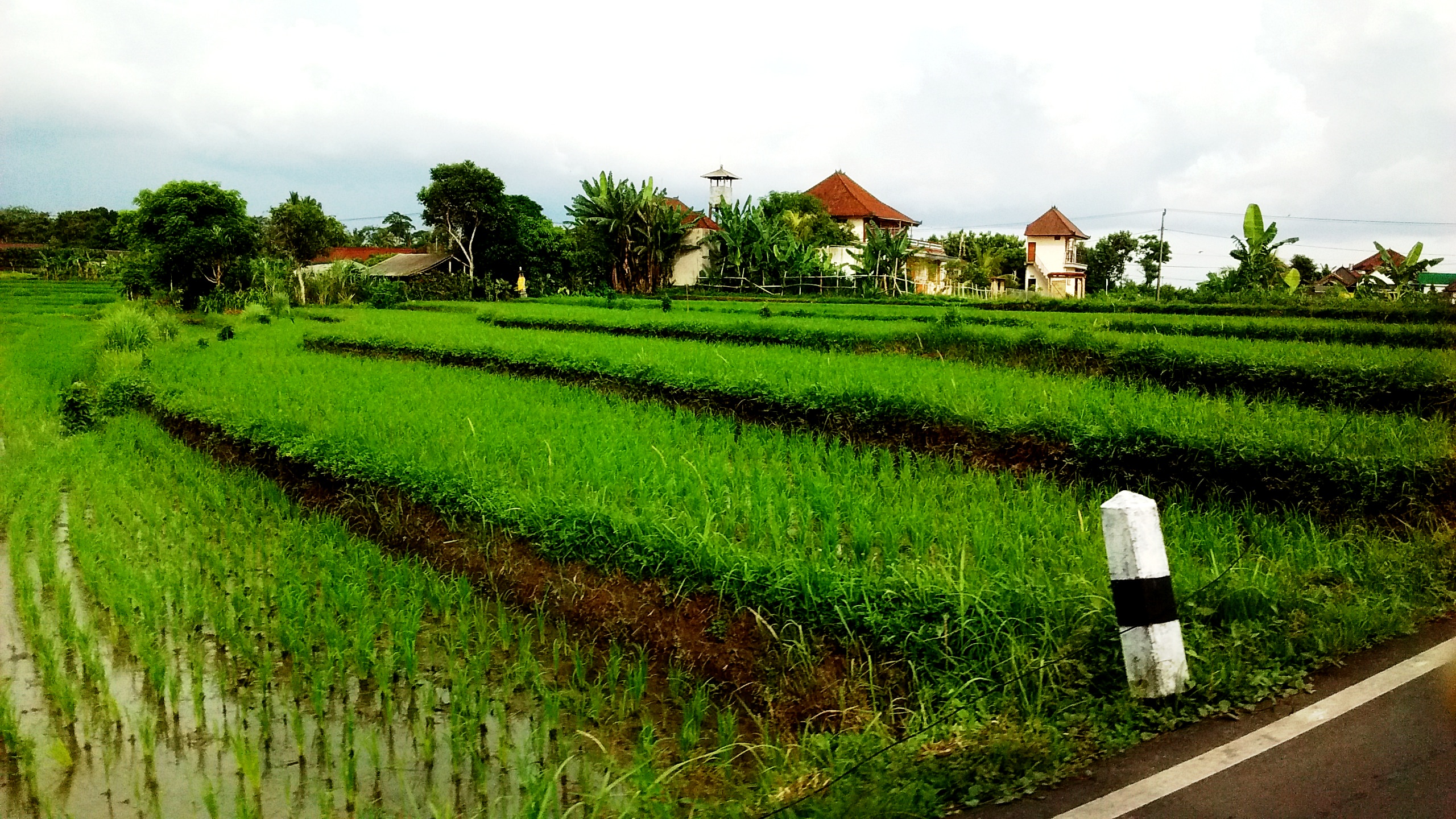 Now! Here comes the reason of my unexpected trip to Bali…
Would say – I just got lucky joining new work and having to fly to Bali the next month. The company was into holiday rentals servicing luxury villas as stay home vacation for those who valued privacy with added luxury. Of course! Since the trip combined with long hours of work, it also gave us (the team) the chance to explore the surroundings later in the evening. It meant if you're dead tired right to the toes, there was no excuses allowed – get off the work shoes and get into your flip flops. We had already done our homework as which areas like Canggu, Candidasa and Petitenget were worth exploring in the short time that we had in Bali.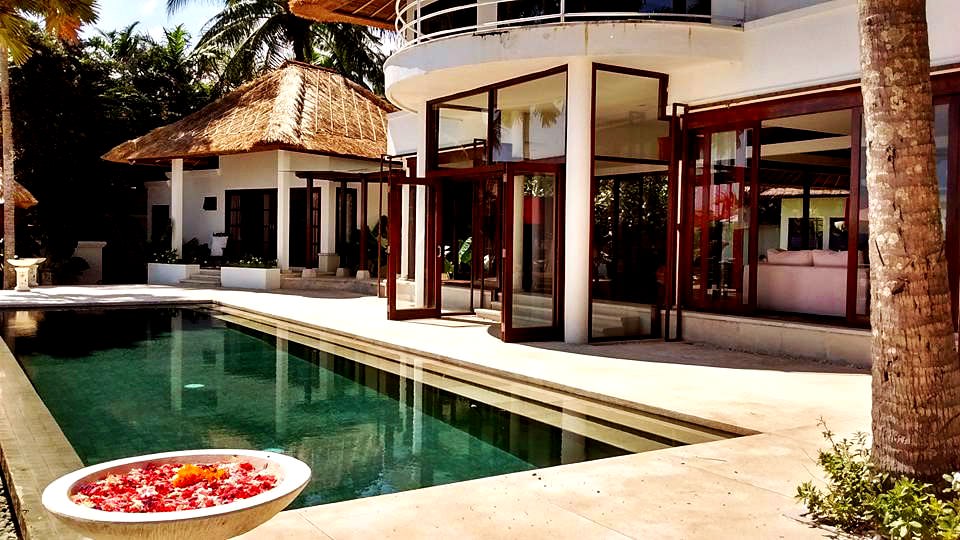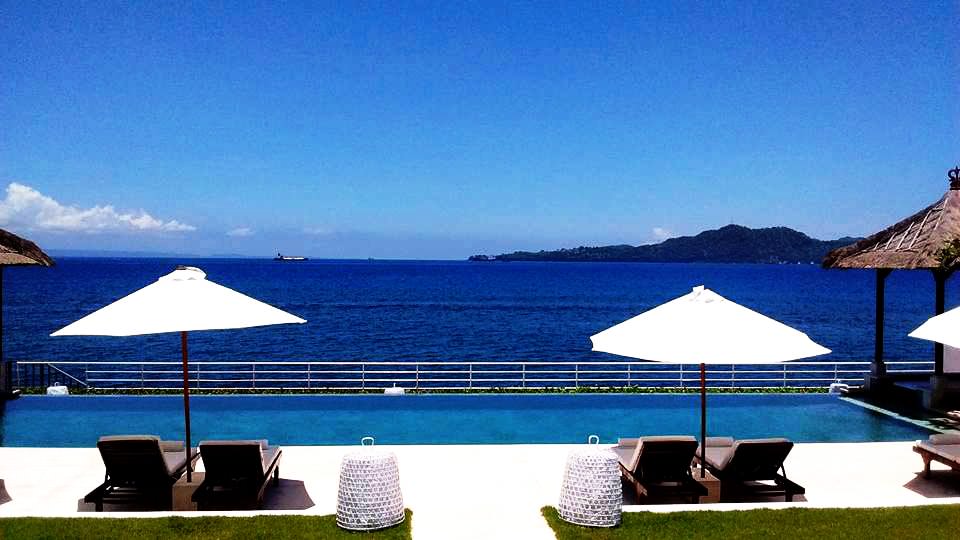 Bali – a combination of everything…
Bali is an amazing combination of everything – right from the highly publicized tourist places, the beaches which are haven to surfers (it is said the swells attract even world renowned surfers to Bali), the streets are lined with shopping stalls with local hand- made accessories, jewellery and handicraft, the local theatre — we had an amazing experience watching local dance at one of the open air theatres at GWK Cultural Park — many traditional temples are worth the visit and the various cuisine that one gets to taste here. Bali is swamped with restaurants offering exotic flavours, those who are foodies will be thrilled about it.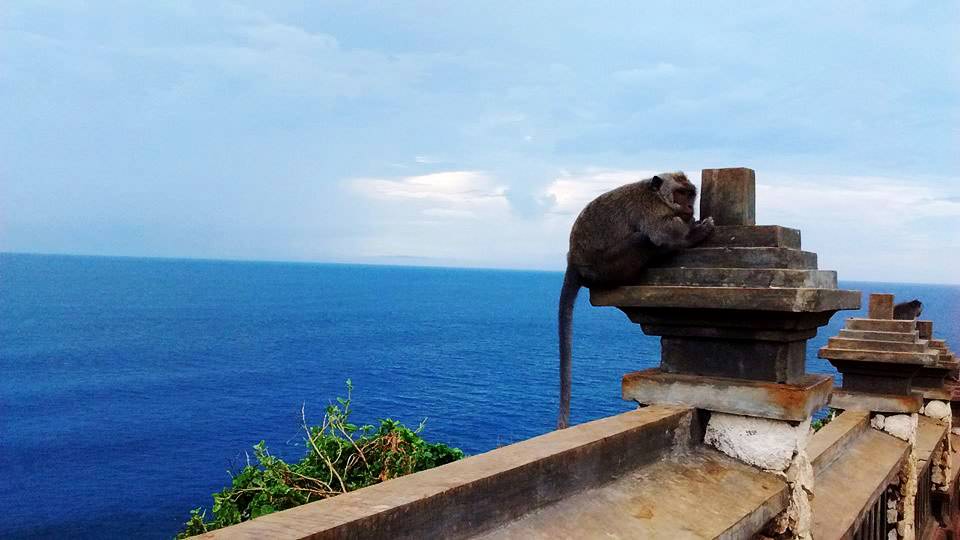 What to expect when in Bali…?!
For most, when planning a trip, it is extremely very important to check on the weather condition, which ever destination you might be planning to visit. Since my trip was purely work related, didn't have a chance to decide on it. Before leaving, we (the team) did a check on the weather with our other counter-part office located in Bali. So, in a way we were prepared to put up with the rain and horrific humidity. A big yes! Most of the tropical island has such weather conditions (which can be unpredictable) throughout the year. My tip here – travel light and pack light, cotton clothes is definitely the best option here and flip flops. And ladies, if can't step out without make- up on, would suggest to pack water or sweat proof cosmetics. I went without anything on my skin for a week. The weather just didn't let me look fancy! And since, I had no choice, and with a heavy heart, I allowed the sun to get me all tanned. As I said before, the surroundings are clean and well planned infrastructure, I'd give a thumbs up to it. What amazed me is that Balinese people love Indians. So, if you're an Indian visiting Bali, be prepared to be associated yourself with Bollywood. Yeah! Yeah! You read it right! Their favourite Bollywood actor is Shah Rukh Khan, Salman Khan and singer Arjit Singh (in a way you also feel like a mini celebrity too). The people are warm hearted and respectful, their courteousness makes you feel relaxed and welcoming. Language has no barrier; this comes as a blessing for any traveler.
The best way to explore is by two wheeler (only if you are holding an international license, then go hire it), bicycle or book a tourist cab (remember to bargain, you might get lucky availing a discount). It's a simple tropical island with no drama around it.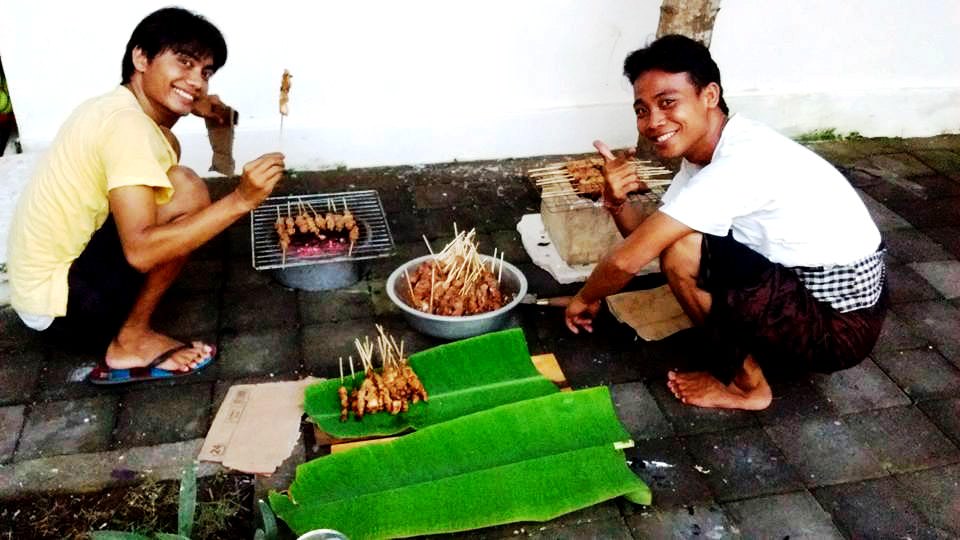 What to eat? Not to fret! There are different delicacies available to every traveler….
Those who are die hard foodies, Bali definitely has a variety of cuisine to offer in every nook and corner of the place. Right from authentic Indonesian to Vietnamese to western delicacies, you have it all. There are expats who over a period of time have made Bali their home, and have set up their businesses related to food. So, now you can imagine the number of eateries you can choose and cuisines you can choose from. The food that should be on your list is – Nasi Goreng (a popular Indonesian fried rice delicacy). Do try the local beer brand named Bintang, it's light and easy to enjoy, and comes in flavors too.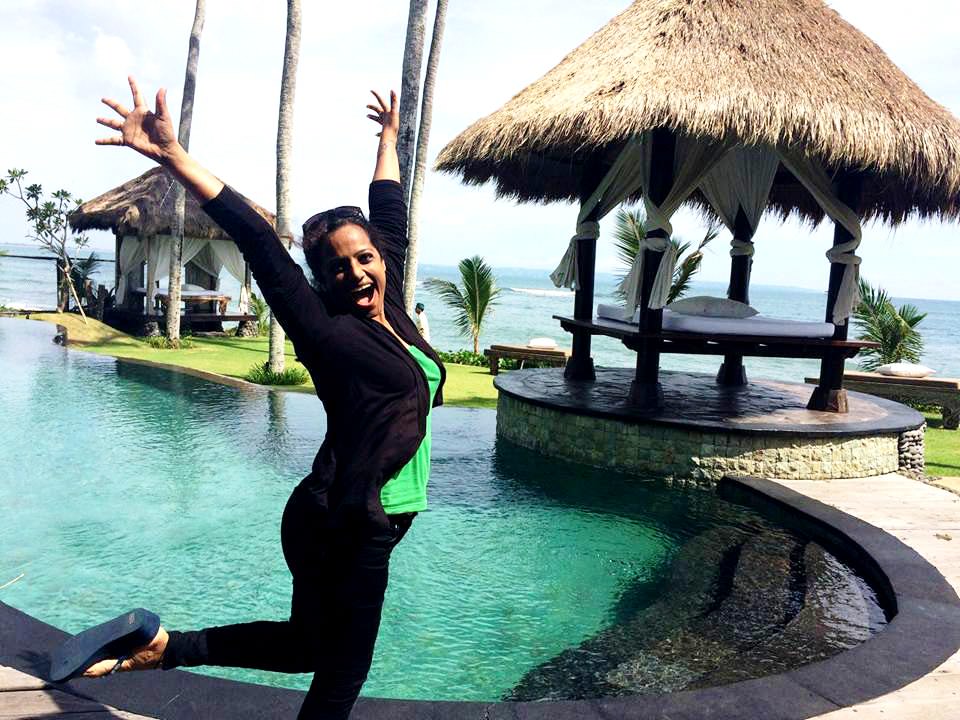 When in Bali, make the most of it…
Besides, what I said and did in Bali, there is so much more to it. With the short trip it made me realize – the place is safe to live even for a first time traveler, solos or even for families with kids. It is a must visit place if one wants to experience a tropical island lifestyle. In fact, there are many places in Bali to explore and cherish. If you are planning to really splurge, then staying more than a week would be worth the amount. When in Bali, try to blend with the local life and enjoy what it offers! Remember, going on a vacation to an exotic island happens once in a life time. Always cheers for it, the Bintang way!
Photographs by Antonette Gracy