I love my birthdays. My mother believes it is perhaps the only joyous occasion of my life I celebrate with gusto, year after year. Remember the time when as kids we took chocolates to school and distributed in class? The whole school knew it was your birthday – atleast they did mine 😊 – followed by a party at home with friends, and friends of friends and neighbours. This year found me in Malaysia, far from family, but euphoric nevertheless at the endless possibilities of how my special week would go. I decided the old me needed some overhaul, so I set out on a beauty trail exploring little secrets of South East Asia in Malaysia, aided by traditional herbs, aesthetic advancements, cosmetic breakthroughs, detox diets and high tech technology. By God, it was Pandora's box I had stepped into, so there's more coming the following weeks. Polish that mirror now, girl. Let's get you started.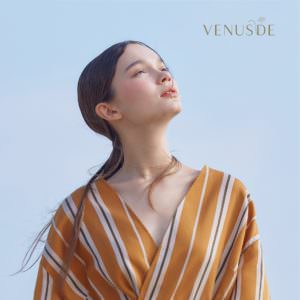 VENUSDE
(Beauty & Skin)
Facebook https://www.facebook.com/venusde.world
You gotta give it to Korea for revolutionising the concept of beauty, and contributing to the growth of the cosmetic and aesthetic industry as a whole. In Malaysia, Korea easily commands almost 55% of the market share in beauty services and products, as more and more women splurge on self care and body-booty-beautiful. Err, guys, we like beautiful looking men too. Yes, those who also know their courtship manners. Get going!!
My first pitstop was accepting an invitation to a Sunny Skin Radiant Ivory Facial. It is just what it says it is – an insight into Light, or, that's how I felt when I walked into the Venusde Clinic (Unit 51-1, The Boulevard, Mid Valley City, Lingkaran Syed Putra, 59200, Kuala  Lumpur), and was greeted by ninjas of the light, dressed in delicate peach, glowing skin, the kind which reflected light. Skin translucent like creamy glass. I almost touched a face to see if it was real.  They were expecting me, and everyone greeted all at once, like I had arrived after a victory voyage destroying the Death Planet (hello, Star Wars people).

Smooth client registration at reception, a temperature check, and thereafter escorted for a skin consultation – a very detailed 30 minute session with the inhouse skin dermatologist for a skin health diagnosis  – I found myself ushered into a peach scented haven. Relaxed, comfortable and cocooned, all of 2.5 hours, the Sunny Skin Radiant Ivory Facial with Micro Hydra Dermabrasion Treatment is aided by super equipped machines to rejuvenate, deep pore cleanse, tone, and deeply hydrate and firm the skin using Nano Spray Technology and Ultra Sound Frozen Force treatment. No, they are not the names of Star Troopers!! A detailed 13 step process follows during this 2.5 hour treatment, which is explained by the skin expert – that's if you are awake to listen, or blissed out to sleep already.
All products and machines used are specifically created in Korea for the facial, including the premium silk mask to hydrate, brighten, firm, thus naturally supporting anti-aging. A natural `biolift,' if you may please. The products are not available in the market, and not sold either at the clinic, in case you want your hands on some of that beauty stash. I loved the HA Collagen Gel-Aloe Vera made from premium grade AAA quality, rich in antioxidants, vitamins E and C and minerals like zinc. Believing in the philosophy of non surgical, non invasive skin intervention, the gel also works great as a cooling and soothing agent for treating inflamed skin and protecting your skin from the sun.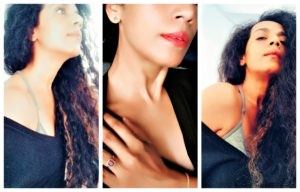 Click this link to know the 13 step process https://www.venusde.com/sunny-skin-radiant.html
2.5 hours later, I felt my refreshed and plumped hydrated skin thank me for the `me time'  I had given both of us. A complimentary eyebrow shaping is also part of the package. As the ninjas of the light saw me off at the clinic door, I felt fresh as a perky peach dressed for brunch. Will I go back again? Hell yes, Absolutely yes!!
Customised packages are available to suit your skin conditions, as all facials follow before and post treatment skin analysis.
Also do visit Venusde Facebook page to Sign up for a Complimentary Facial. Thank me later.
Website: https://www.venusde.com/
Open on Mon-Fri: 11.00am-8.00pm. Sat-Sun :10.00am-6.00pm
By Appointment Only
For Skin Consultation : +60127920900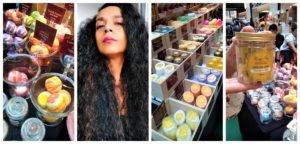 MANJA SKIN
Instagram: https://www.instagram.com/p/CEBhZbhpZOe/
Facebook : https://www.facebook.com/manjaskin 
Sheer fate led me to Manja Skin at Publika, as I finished an appointment and by instinct decided to browse through the local pop ups by local artisans and entrepreneurs. My nose led me to the stall of Dina Rozario and Daniel Tan, both Founders of Manja Skin. Producers of home based handmade soaps, each product looking and smelling gorgeous, smartly packaged and a halo of divine scents hanging like a cloud over our heads. Manja Skin also offers blended essential oils, lip balms, face serums, bath bombs, travel kits and delicious good to eat (but you can't) face soaps suitable for all skins types and other bath moods as they arise.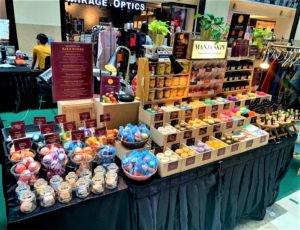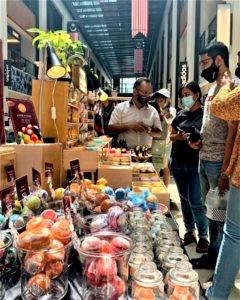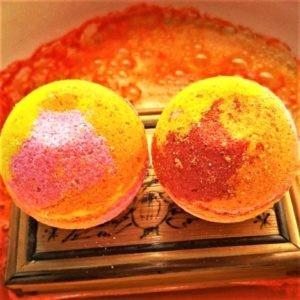 As the lovely couple chatted with me, I discovered Dina was also Portuguese with family roots in Kerala, India. As I browsed through the Pop Up collection, I learnt that Dina's foray into beauty and bath followed her curiosity seeking nature based food products in her attempt to stay free from processed foods. "In recent years with my children leaving the nest, I've had even more time to invest in my inventive nature. I've always had a creative streak in me, and I've channelled that through many different outlets – from cooking, to sewing, making jewellery and even metallic bookmarks," Dina shared, her beautiful warm smile reminding me of my mother in Goa. "I've been trying to do away with consuming food laden with preservatives and that got me thinking: If I can care for what's going on inside me, why don't I start taking care of my outside too! I did some research and found that it was possible to make my own soaps with natural ingredients that was a good marriage for skin, and best of all, chemical free!"
Thus was born Manja Skin.
https://www.instagram.com/p/CCC-9onpdw2/
"Combining both our local tongue and lingua franca, Manja Skin brings about the meaning 'to pamper one's skin.' Each product is packed with skin-loving ingredients to help your skin glow like it should. Our products are all locally hand-crafted for the pure simple pleasure of pampering oneself, and may even help ease symptoms of troubled skin, shared Dina, as Daniel attended to customers picking up products for family and friends. "I am constantly on-the-go creating new skin loving products," Dina smiled as I stashed my bounty looking forward to long showers and deliciously pampered skin.
https://www.facebook.com/manjaskin/videos/338496830664160
Must buy: The Ginger Lime Sugar Scrub and Lavender Scrub (RM 39), Travel Bar Sets (excellent for gifting), Lemongrass Spa Frangipaani Bath Bomb (RM 20), Curly Wurly Shampoo Bar (RM 35), Café Latte Body Shop (RM 20), Pink Salt Spa Bar Body Soap (RM 20), Loofa Scrub Body Soap (RM 20).
Available to Shop at Lazada, and soon to be launched Manja Skin website.
Call : +60166551788
Photographs: Ethel Da Costa
For reviews, content collaborations, interviews, staycations, marketing services, connect : etheldacosta@gmail.com