Throughout the years of my practice as an aesthetic medical practitioner, I have had the opportunity to help many people improve their skin to a level they never believed possible through the use of the many tools of my trade. These include medical grade skincare, injections, lasers and other energy-based devices like radio-frequency and ultrasound. By understanding skin science, keeping up with latest findings at international conferences, I would like to share personally what it takes to achieve optimum skin condition and health.  Of the tools I mentioned, a good skincare regimen is the most important as this is used daily by the individual patient which sets the tone and enhances any other treatment, I perform for them.
Every now and then at initial consultations or after follow-ups, my patient complains that their skincare isn't working. For them, it means that their problem pigmentation has not lightened, their wrinkles have not been erased, their skin remains dull without a healthy glow and their face continues to age and sag. They become highly sceptical after spending so much time and money over the years on products or treatments. Why is this so?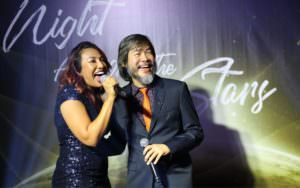 Well, here are 12 reasons:
Not using the right products for your skin.
You may not be using the right products according to what your skin needs to clean, repair, feed, renew and protect it. Yes, a good skincare regimen can do all those things for your skin.
You weren't very discerning.
Some people select their aesthetic doctors by going with the most heavily marketed one, or the cheapest they can find, or the one that came with a free gift or voucher – that is the same trap they fall into when choosing products. Needless to say when choosing on that basis, they get either no results or it doesn't end well. But i would strongly urge to do some research on experience and credentials to have clarity. Choose wisely.
Thinking more expensive is better.
If this were true, just go for the most expensive product you can afford – every time – and it will work out. Obviously, this is not the case.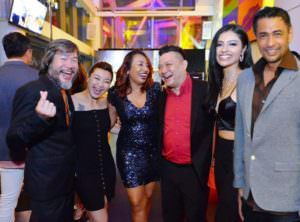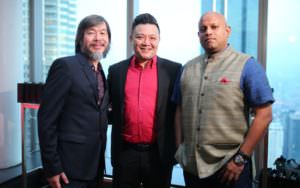 Quality of product matters.
To manufacture a good product, it requires good formulation with some research and development costs and the use of quality ingredients. Cheaper products may still work, but results may vary at your expense. There is a comfortable medium somewhere in terms of the price point that can still deliver consistent results.
The Devil is in the details
When a product, promotion or medical process is lacking the necessary information for you to make an informed decision, it's ok to walk away, rather than risk your health to a distracting marketing or promotional gimmick.
Expecting instant results.
We live in a world demanding for instant gratification, where some people have forgotten that we're made of living cells that have a great ability to function and repair itself, but they need time for the process. To put it bluntly, instant result is seeing your car all shiny from the polish immediately. However, the human skin is not as basic as a sheet of metal. The outer layer of the skin is complex and renews itself rather slowly over about 6 weeks. Think of it as a garden that requires care and time to grow better.
LIVE this Friday, Nov 27th on Instagram @drykhew Dr Hew gets up-close with Malaysian Beauty Queen Sajna Suri on Mental Wellness. TUNE IN! Link: https://www.instagram.com/drykhew/
Using too much doesn't help.
Very often I'll encounter an overenthusiastic patient who will lay on a thick layer with each application of a product I recommend, wanting a quicker or better result. This leads to either no faster a result or to problems of overuse like excessive redness, peeling or acne breakouts. Use products the way they were intended to be used – period.
How hard did you try?
To get good or exceptional results, you need to use the correct products diligently or even religiously. Some degree of discipline is required on the path to a great and sustained result. Again, products will take time to work.
Manage personal expectations.
Because of the interplay of multiple factors like genetics, cell interactions and disease processes, every individual person has a unique type of skin that has strengths and sensitivities. That means the skincare requirements will be different, so it's best to understand the kind of results achievable for you. Imagine your skin, a kind of flower needing different amounts of water and sunlight, and even soil type, that differ from flowers grown in different continents.
EXPERT INTERVIEW- Does Your Skincare Really Work?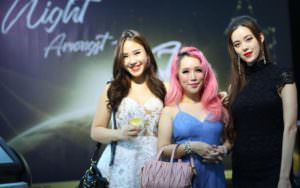 Change with the times.
As we age intrinsically and extrinsically, we will require skincare with different ingredients and functions suitable to that phase in life. What may work for a teenager may not work for their grandmother.
Your skin has developed tolerance or resistance to a product.
Some products when used for months or even years can accumulate in the cells that make up our skin. This may seem like you're no longer getting the benefits or losing the results on what previously worked. When this happens, do consult your aesthetic doctor to see what needs to be changed or fine-tuned.
There are safe alternatives.
Perhaps you have pushed your skincare regimen to its maximum potential, and you want to explore having aesthetic procedures in your routine. Do consult your doctor on alternative options such as lasers, peels and injectables that are safe.
About the Writer:
Dr Hew Yin Keat is a pioneering aesthetic doctor in Kuala Lumpur who has spent the past 18 years treating many natural looking celebrities, stars and more common people. He has been on the judging panel of Harper's Bazaar's aesthetic products awards twice and tested hundreds of products each time. He actively delivers talks and lectures to other doctors regarding lasers and other aesthetic procedures.
Facebook : https://www.facebook.com/mac.clinic
Connect: https://www.mac-clinic.my/contact
For beauty and product reviews, connect at etheldacosta@gmail.com