Here's our tried and tested luxe checklist to re-define personal luxury in skincare
Soundarya Serum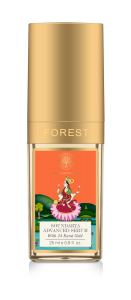 The first commandment in beauty regimen.  Manna for anti-ageing with the magic of Ashwagandha, Black Sesame, Ghee, Saffron, Turmeric, Liquorice, Gold. Apply, forget, go to sleep. Wake up to GLOW.
Soundarya Beauty Oil
This exquisite Body Massage Oil translates into a close glimpse of nirvana. Regular use and your skin pops out its own light reflector. No photo-shop required. Amongst its incredibly effective ingredients are Ashwagandha, Gotkula and Bala – all anti ageing herbs with rejuvenating properties penetrating to the deepest layer of skin to provide radiance and increased elasticity. Mmmm…
Facial Ubtan Soundarya
Dust all the other wannabes off your beauty shelf.  This one is here to stay, for a long time. Ubtans, made from finely ground herb, flower and root powders sundried and ground by hand, are used as cleansing scrubs or as face packs for deeper exfoliation. An excellent coming together of Turmeric, Neem leaves, Jasmine, Rose, Orange peel, Kulath, Saunf and Saffron seals the deal that this dynamo is a hit. Now you know why.

Soundarya Radiance Cream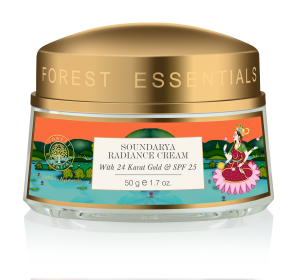 Who doesn't want to own 24 Karat Gold, especially if packed in a Soundarya Radiance Cream. Armed with  SPF 25, this beauty indulgence is extra rich and light textured, with an age delay cream that acts as a natural facelift for mature and dry skin. Old is Gold, remember? Must must have.